<![CDATA[ var dwellicious_data = { "address": "440 Crocker Avenue ", "city": "PACIFIC GROVE", "state": "CA", "zip": "93950", "zip4": "", "area": "", "subdivision": "", "county": "", "price": "4689000", "beds": "4", "baths": "4", "sqft": "5358", "lotsize": "24358", "yearbuilt": "1958-01-01", "proptype": "Residential", "mlsnum": "ML81920101", "active": true, "remarks": "Flat, private and gated half-acre lot with a beautiful, single level home featuring high ceilings, open floor plan, light and bright with a huge kitchen, over-sized dining room and living room with 16 fireplace; master suite with spa-like bath; movie theater for 10+; gym; library; all en-suite bedrooms. Every room has outdoor access to take advantage of the patios, balconies and beautifully appointed yard. In addition there is a circle drive and a 3 car garage. All of this and only a few blocks to the ocean!", "photos": [ { "displayorder": 0, "url": "https://mlslmediav2.mlslistings.com/property/MLSL/81920101/e491c29d1a994c398ff166f432b1b482/2/1", "caption": "" }, "displayorder": 1, "url": "https://mlslmediav2.mlslistings.com/property/MLSL/81920101/e491c29d1a994c398ff166f432b1b482/2/2", "caption": "" }, "displayorder": 2, "url": "https://mlslmediav2.mlslistings.com/property/MLSL/81920101/e491c29d1a994c398ff166f432b1b482/2/3", "caption": "" }, "displayorder": 3, "url": "https://mlslmediav2.mlslistings.com/property/MLSL/81920101/e491c29d1a994c398ff166f432b1b482/2/4", "caption": "" }, "displayorder": 4, "url": "https://mlslmediav2.mlslistings.com/property/MLSL/81920101/e491c29d1a994c398ff166f432b1b482/2/5", "caption": "" }, "displayorder": 5, "url": "https://mlslmediav2.mlslistings.com/property/MLSL/81920101/e491c29d1a994c398ff166f432b1b482/2/6", "caption": "" }, "displayorder": 6, "url": "https://mlslmediav2.mlslistings.com/property/MLSL/81920101/e491c29d1a994c398ff166f432b1b482/2/7", "caption": "" }, "displayorder": 7, "url": "https://mlslmediav2.mlslistings.com/property/MLSL/81920101/e491c29d1a994c398ff166f432b1b482/2/8", "caption": "" }, "displayorder": 8, "url": "https://mlslmediav2.mlslistings.com/property/MLSL/81920101/e491c29d1a994c398ff166f432b1b482/2/9", "caption": "" }, "displayorder": 9, "url": "https://mlslmediav2.mlslistings.com/property/MLSL/81920101/e491c29d1a994c398ff166f432b1b482/2/10", "caption": "" }, "displayorder": 10, "url": "https://mlslmediav2.mlslistings.com/property/MLSL/81920101/e491c29d1a994c398ff166f432b1b482/2/11", "caption": "" }, "displayorder": 11, "url": "https://mlslmediav2.mlslistings.com/property/MLSL/81920101/e491c29d1a994c398ff166f432b1b482/2/12", "caption": "" }, "displayorder": 12, "url": "https://mlslmediav2.mlslistings.com/property/MLSL/81920101/e491c29d1a994c398ff166f432b1b482/2/13", "caption": "" }, "displayorder": 13, "url": "https://mlslmediav2.mlslistings.com/property/MLSL/81920101/e491c29d1a994c398ff166f432b1b482/2/14", "caption": "" }, "displayorder": 14, "url": "https://mlslmediav2.mlslistings.com/property/MLSL/81920101/e491c29d1a994c398ff166f432b1b482/2/15", "caption": "" }, "displayorder": 15, "url": "https://mlslmediav2.mlslistings.com/property/MLSL/81920101/e491c29d1a994c398ff166f432b1b482/2/16", "caption": "" }, "displayorder": 16, "url": "https://mlslmediav2.mlslistings.com/property/MLSL/81920101/e491c29d1a994c398ff166f432b1b482/2/17", "caption": "" }, "displayorder": 17, "url": "https://mlslmediav2.mlslistings.com/property/MLSL/81920101/e491c29d1a994c398ff166f432b1b482/2/18", "caption": "" }, "displayorder": 18, "url": "https://mlslmediav2.mlslistings.com/property/MLSL/81920101/e491c29d1a994c398ff166f432b1b482/2/19", "caption": "" }, "displayorder": 19, "url": "https://mlslmediav2.mlslistings.com/property/MLSL/81920101/e491c29d1a994c398ff166f432b1b482/2/20", "caption": "" }, "displayorder": 20, "url": "https://mlslmediav2.mlslistings.com/property/MLSL/81920101/e491c29d1a994c398ff166f432b1b482/2/21", "caption": "" }, "displayorder": 21, "url": "https://mlslmediav2.mlslistings.com/property/MLSL/81920101/e491c29d1a994c398ff166f432b1b482/2/22", "caption": "" }, "displayorder": 22, "url": "https://mlslmediav2.mlslistings.com/property/MLSL/81920101/e491c29d1a994c398ff166f432b1b482/2/23", "caption": "" }, "displayorder": 23, "url": "https://mlslmediav2.mlslistings.com/property/MLSL/81920101/e491c29d1a994c398ff166f432b1b482/2/24", "caption": "" }, "displayorder": 24, "url": "https://mlslmediav2.mlslistings.com/property/MLSL/81920101/e491c29d1a994c398ff166f432b1b482/2/25", "caption": "" }, "displayorder": 25, "url": "https://mlslmediav2.mlslistings.com/property/MLSL/81920101/e491c29d1a994c398ff166f432b1b482/2/26", "caption": "" }, "displayorder": 26, "url": "https://mlslmediav2.mlslistings.com/property/MLSL/81920101/e491c29d1a994c398ff166f432b1b482/2/27", "caption": "" }, "displayorder": 27, "url": "https://mlslmediav2.mlslistings.com/property/MLSL/81920101/e491c29d1a994c398ff166f432b1b482/2/28", "caption": "" }, "displayorder": 28, "url": "https://mlslmediav2.mlslistings.com/property/MLSL/81920101/e491c29d1a994c398ff166f432b1b482/2/29", "caption": "" }, "displayorder": 29, "url": "https://mlslmediav2.mlslistings.com/property/MLSL/81920101/e491c29d1a994c398ff166f432b1b482/2/30", "caption": "" }, "displayorder": 30, "url": "https://mlslmediav2.mlslistings.com/property/MLSL/81920101/e491c29d1a994c398ff166f432b1b482/2/31", "caption": "" }, "displayorder": 31, "url": "https://mlslmediav2.mlslistings.com/property/MLSL/81920101/e491c29d1a994c398ff166f432b1b482/2/32", "caption": "" }, "displayorder": 32, "url": "https://mlslmediav2.mlslistings.com/property/MLSL/81920101/e491c29d1a994c398ff166f432b1b482/2/33", "caption": "" }, "displayorder": 33, "url": "https://mlslmediav2.mlslistings.com/property/MLSL/81920101/e491c29d1a994c398ff166f432b1b482/2/34", "caption": "" }, "displayorder": 34, "url": "https://mlslmediav2.mlslistings.com/property/MLSL/81920101/e491c29d1a994c398ff166f432b1b482/2/35", "caption": "" }, "displayorder": 35, "url": "https://mlslmediav2.mlslistings.com/property/MLSL/81920101/e491c29d1a994c398ff166f432b1b482/2/36", "caption": "" }, "displayorder": 36, "url": "https://mlslmediav2.mlslistings.com/property/MLSL/81920101/e491c29d1a994c398ff166f432b1b482/2/37", "caption": "" }, "displayorder": 37, "url": "https://mlslmediav2.mlslistings.com/property/MLSL/81920101/e491c29d1a994c398ff166f432b1b482/2/38", "caption": "" }, "displayorder": 38, "url": "https://mlslmediav2.mlslistings.com/property/MLSL/81920101/e491c29d1a994c398ff166f432b1b482/2/39", "caption": "" }, "displayorder": 39, "url": "https://mlslmediav2.mlslistings.com/property/MLSL/81920101/e491c29d1a994c398ff166f432b1b482/2/40", "caption": "" }, "displayorder": 40, "url": "https://mlslmediav2.mlslistings.com/property/MLSL/81920101/e491c29d1a994c398ff166f432b1b482/2/41", "caption": "" }, "displayorder": 41, "url": "https://mlslmediav2.mlslistings.com/property/MLSL/81920101/e491c29d1a994c398ff166f432b1b482/2/42", "caption": "" }, "displayorder": 42, "url": "https://mlslmediav2.mlslistings.com/property/MLSL/81920101/e491c29d1a994c398ff166f432b1b482/2/43", "caption": "" }, "displayorder": 43, "url": "https://mlslmediav2.mlslistings.com/property/MLSL/81920101/e491c29d1a994c398ff166f432b1b482/2/44", "caption": "" }, "displayorder": 44, "url": "https://mlslmediav2.mlslistings.com/property/MLSL/81920101/e491c29d1a994c398ff166f432b1b482/2/45", "caption": "" }, "displayorder": 45, "url": "https://mlslmediav2.mlslistings.com/property/MLSL/81920101/e491c29d1a994c398ff166f432b1b482/2/46", "caption": "" }, "displayorder": 46, "url": "https://mlslmediav2.mlslistings.com/property/MLSL/81920101/e491c29d1a994c398ff166f432b1b482/2/47", "caption": "" }, "displayorder": 47, "url": "https://mlslmediav2.mlslistings.com/property/MLSL/81920101/e491c29d1a994c398ff166f432b1b482/2/48", "caption": "" }, "displayorder": 48, "url": "https://mlslmediav2.mlslistings.com/property/MLSL/81920101/e491c29d1a994c398ff166f432b1b482/2/49", "caption": "" }, "displayorder": 49, "url": "https://mlslmediav2.mlslistings.com/property/MLSL/81920101/e491c29d1a994c398ff166f432b1b482/2/50", "caption": "" }, "displayorder": 50, "url": "https://mlslmediav2.mlslistings.com/property/MLSL/81920101/e491c29d1a994c398ff166f432b1b482/2/51", "caption": "" } ], "agent": { "name": "Judith Profeta", "phone": "831-601-3207", "email": "judie@theprofetateam.com" }, "broker": { "name": "Carmel Realty Company", "phone": "", "email": "" } }; ]]>
440 Crocker Avenue
PACIFIC GROVE, CA 93950

Click here for map
Residential Home
$4,689,000
5,358 Sq Feet
4 Bedrooms
4 Bathrooms
1 Partial Bath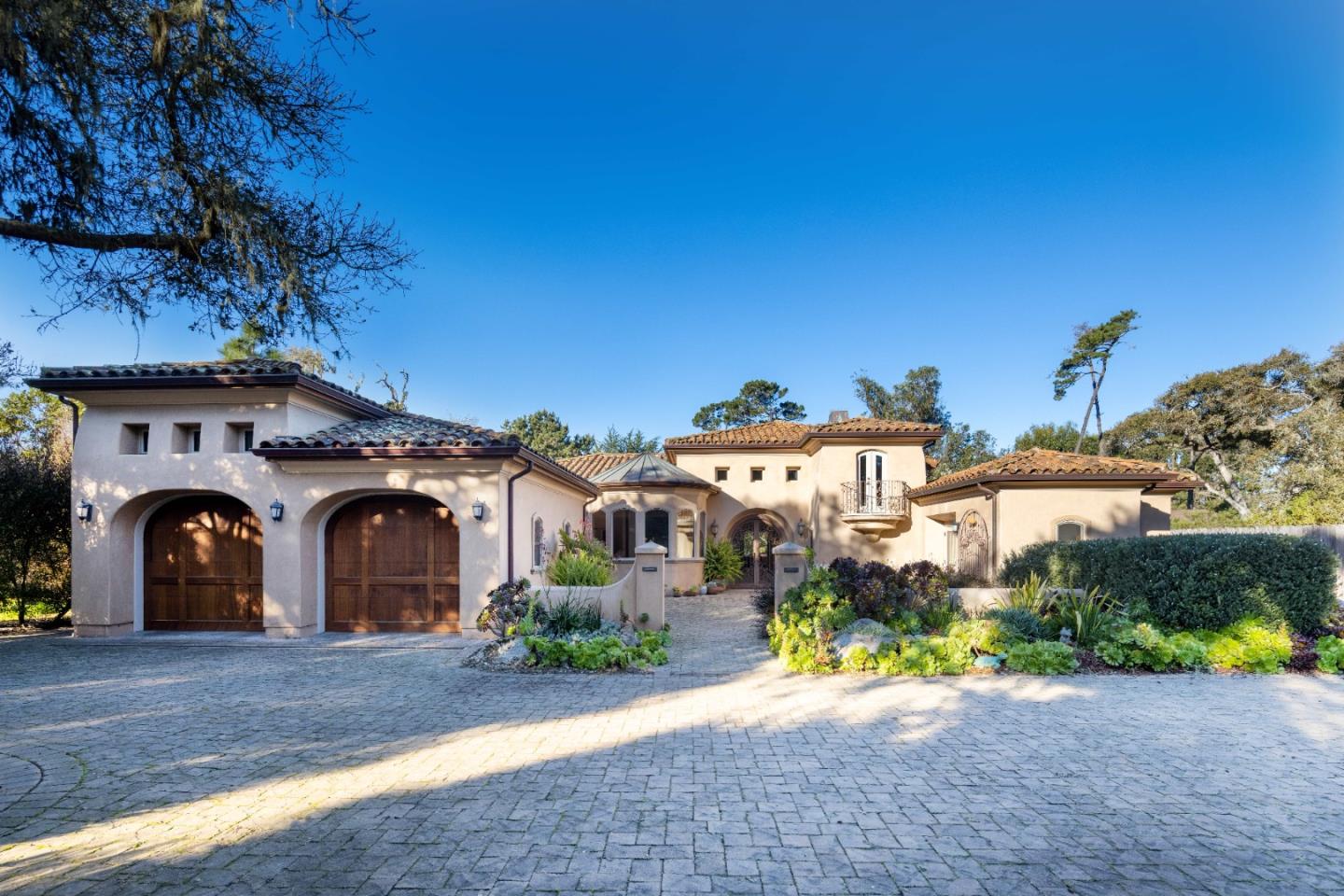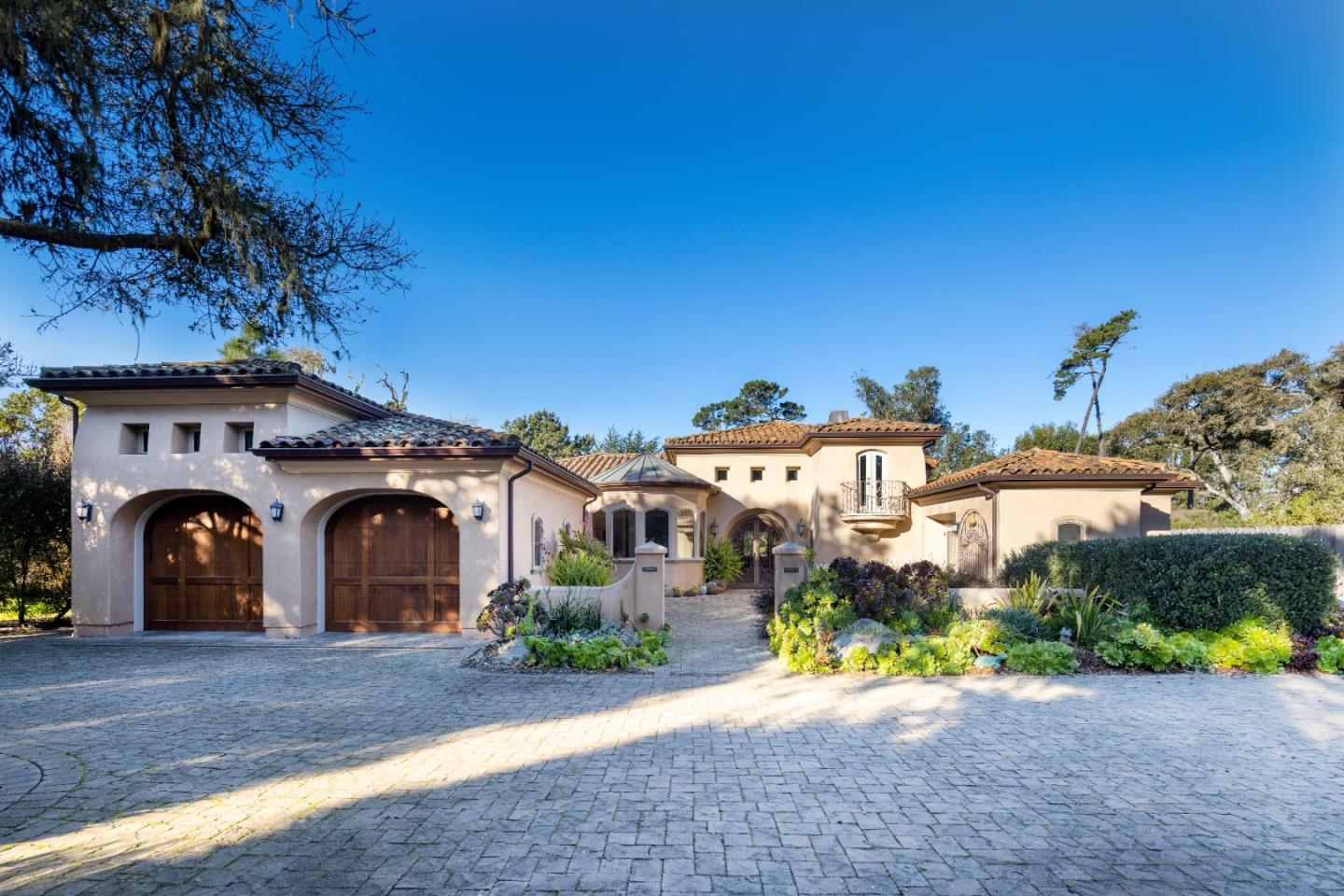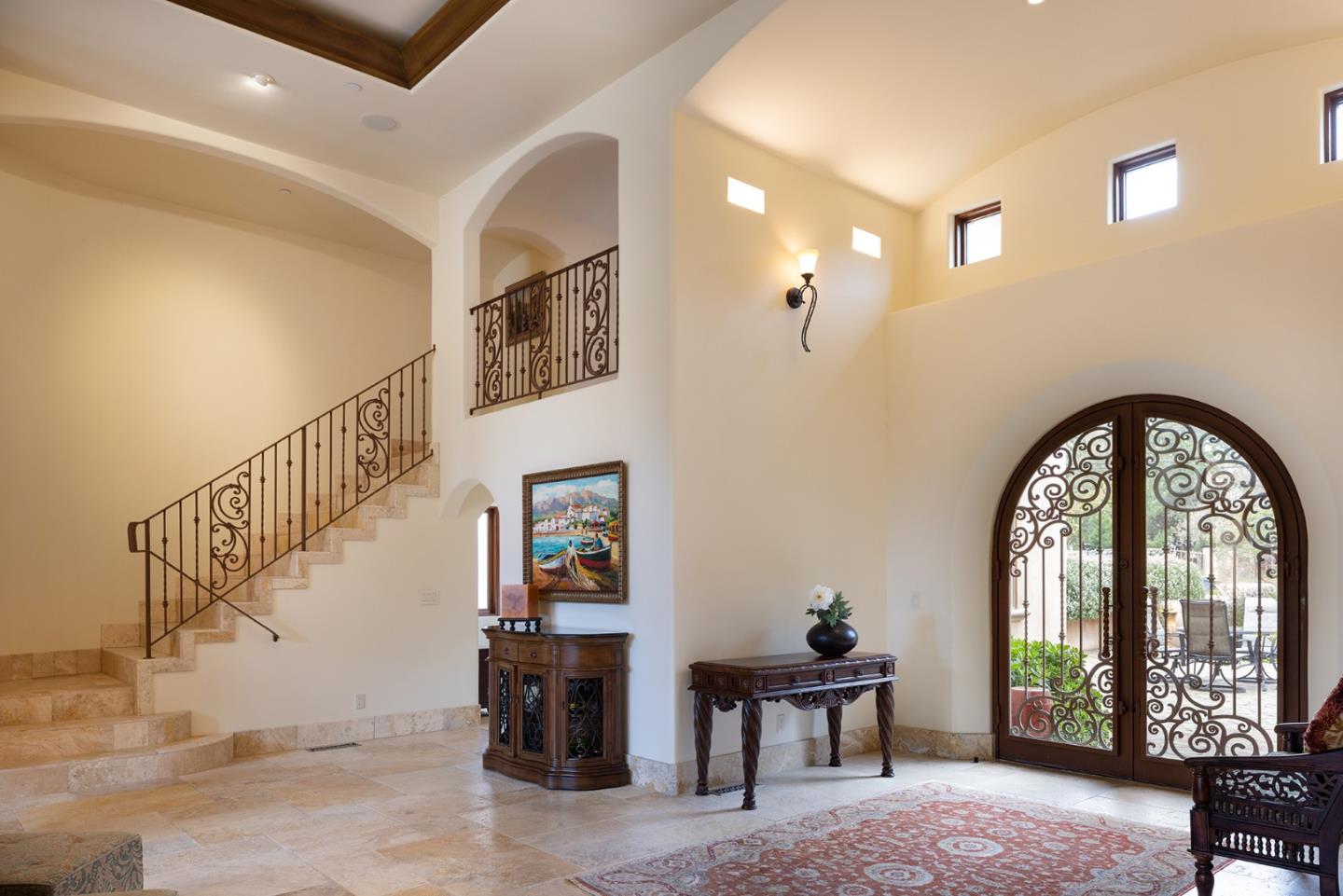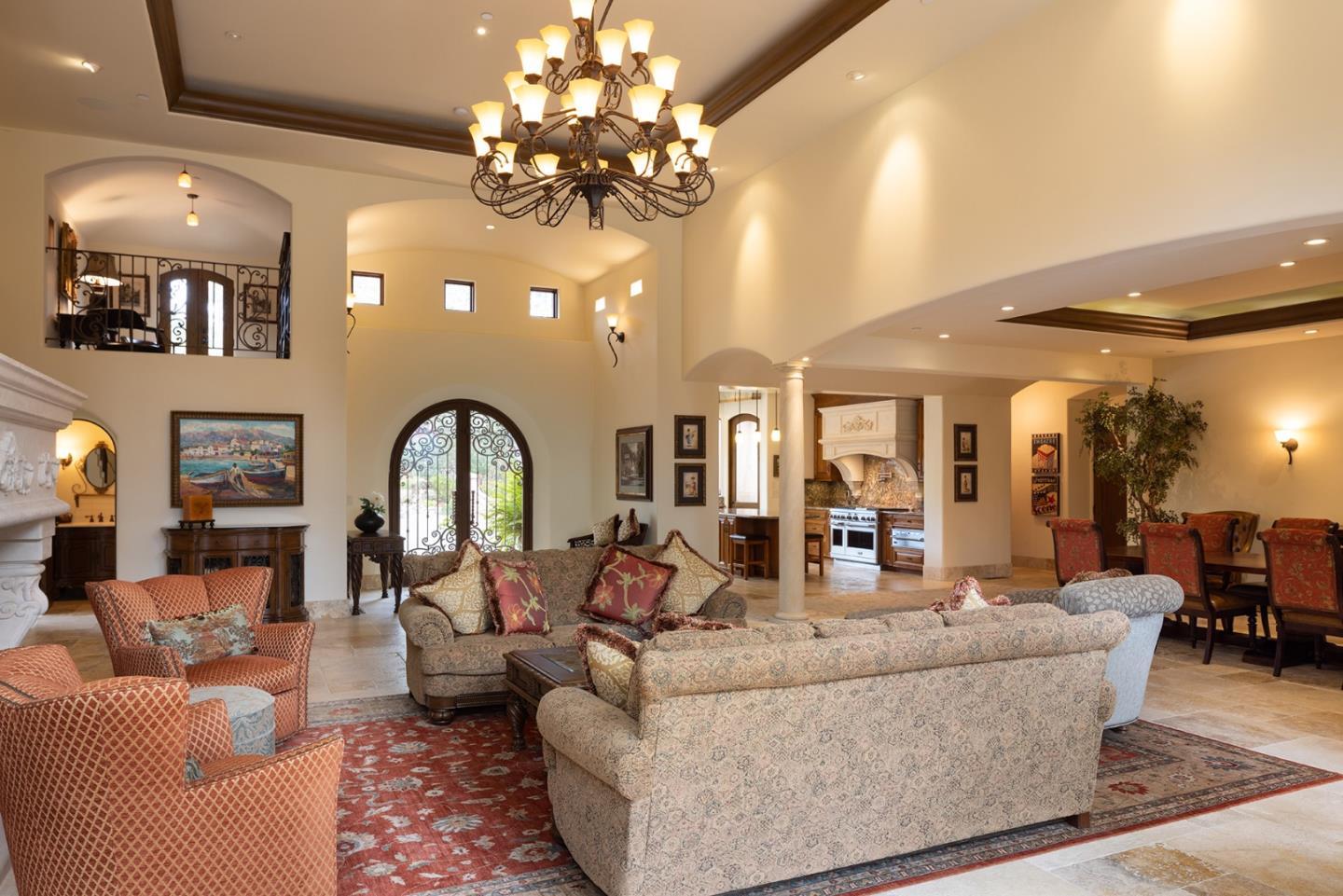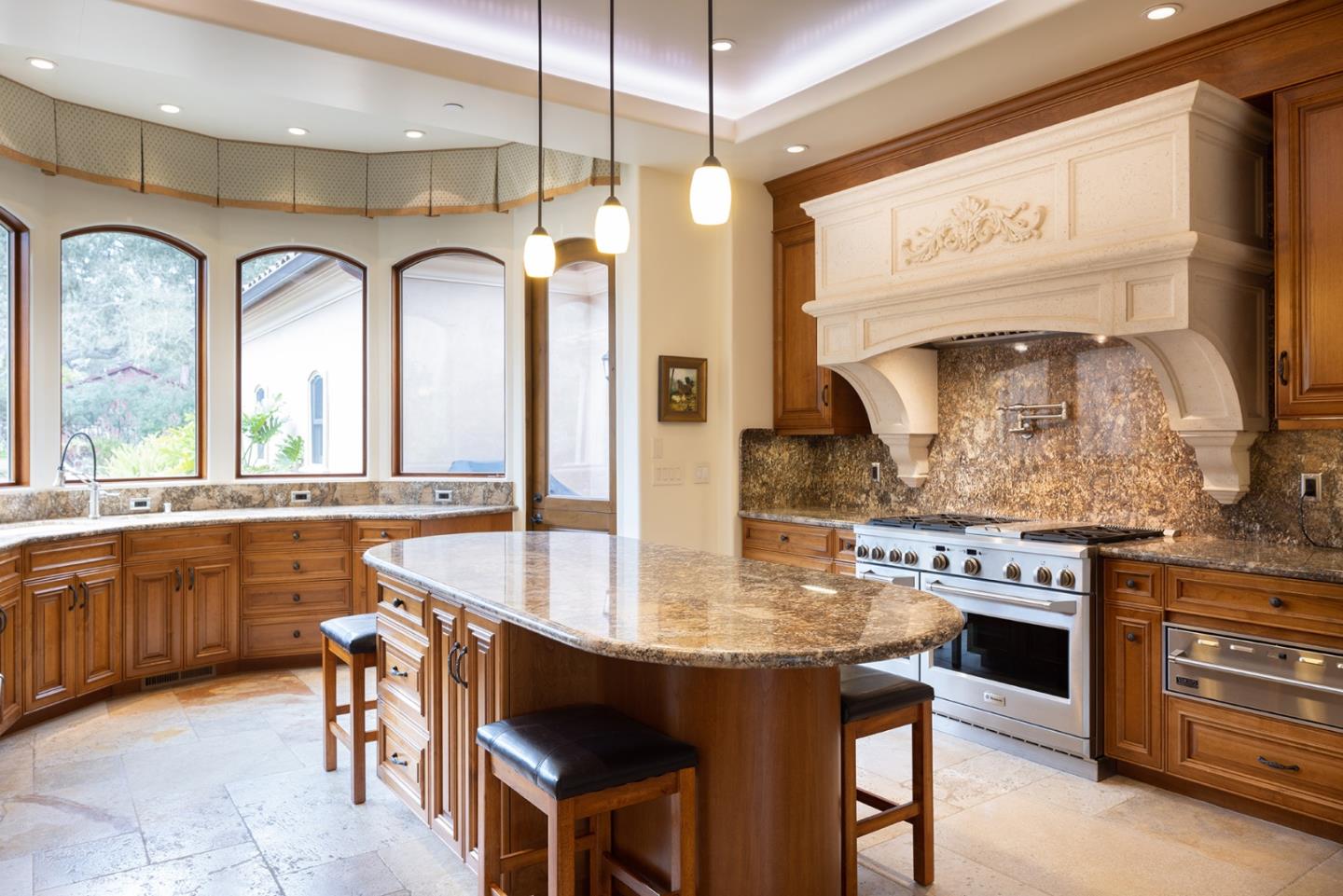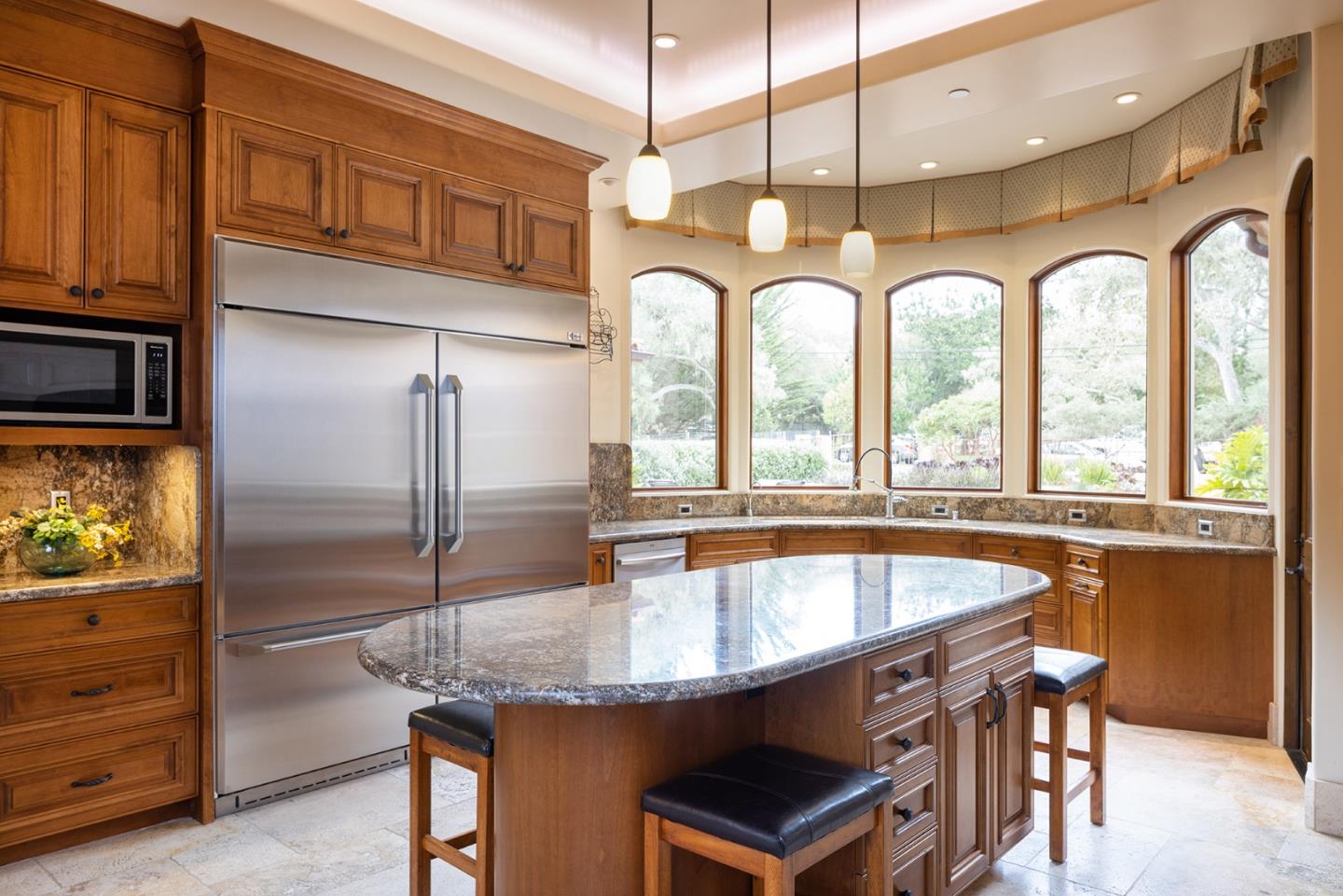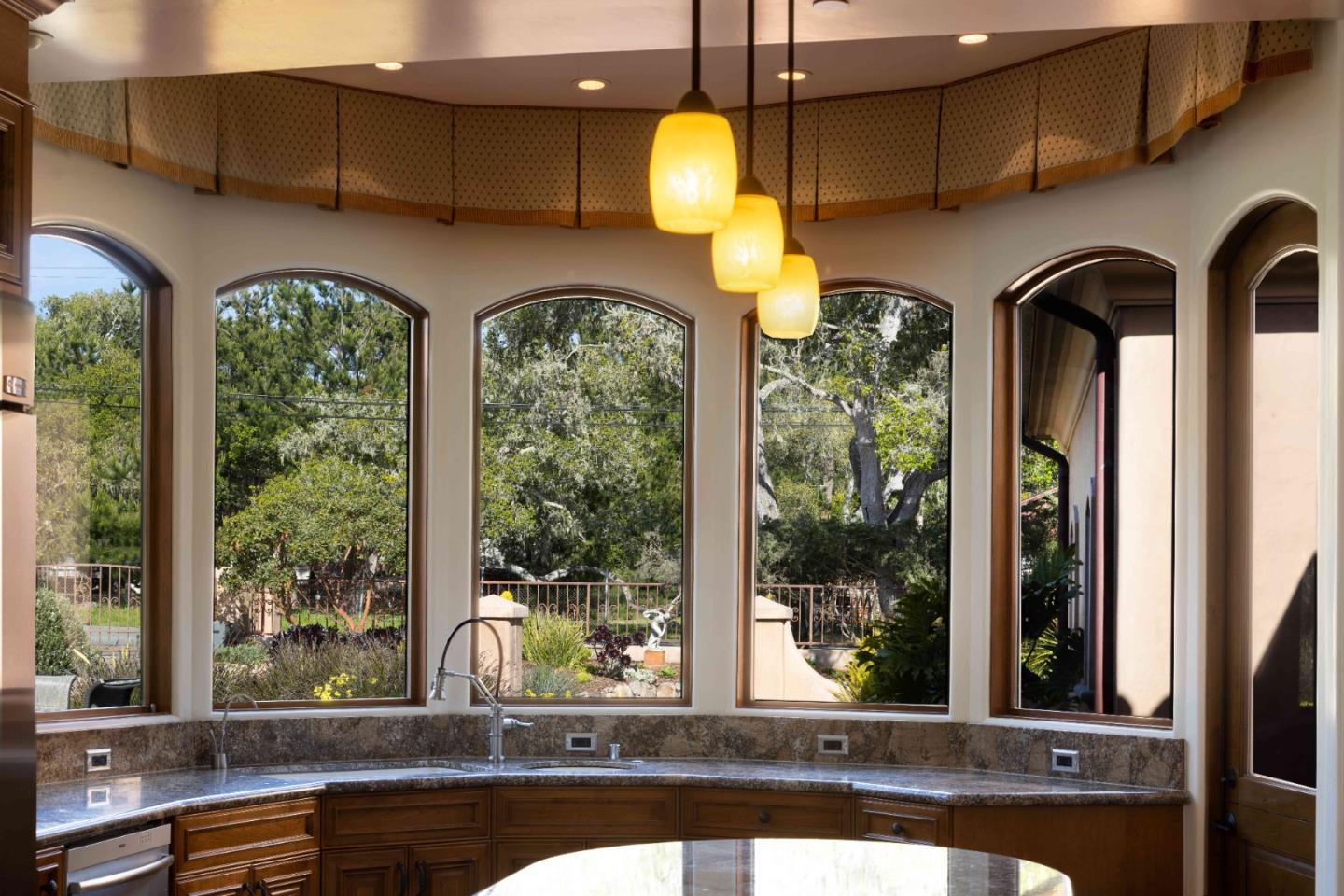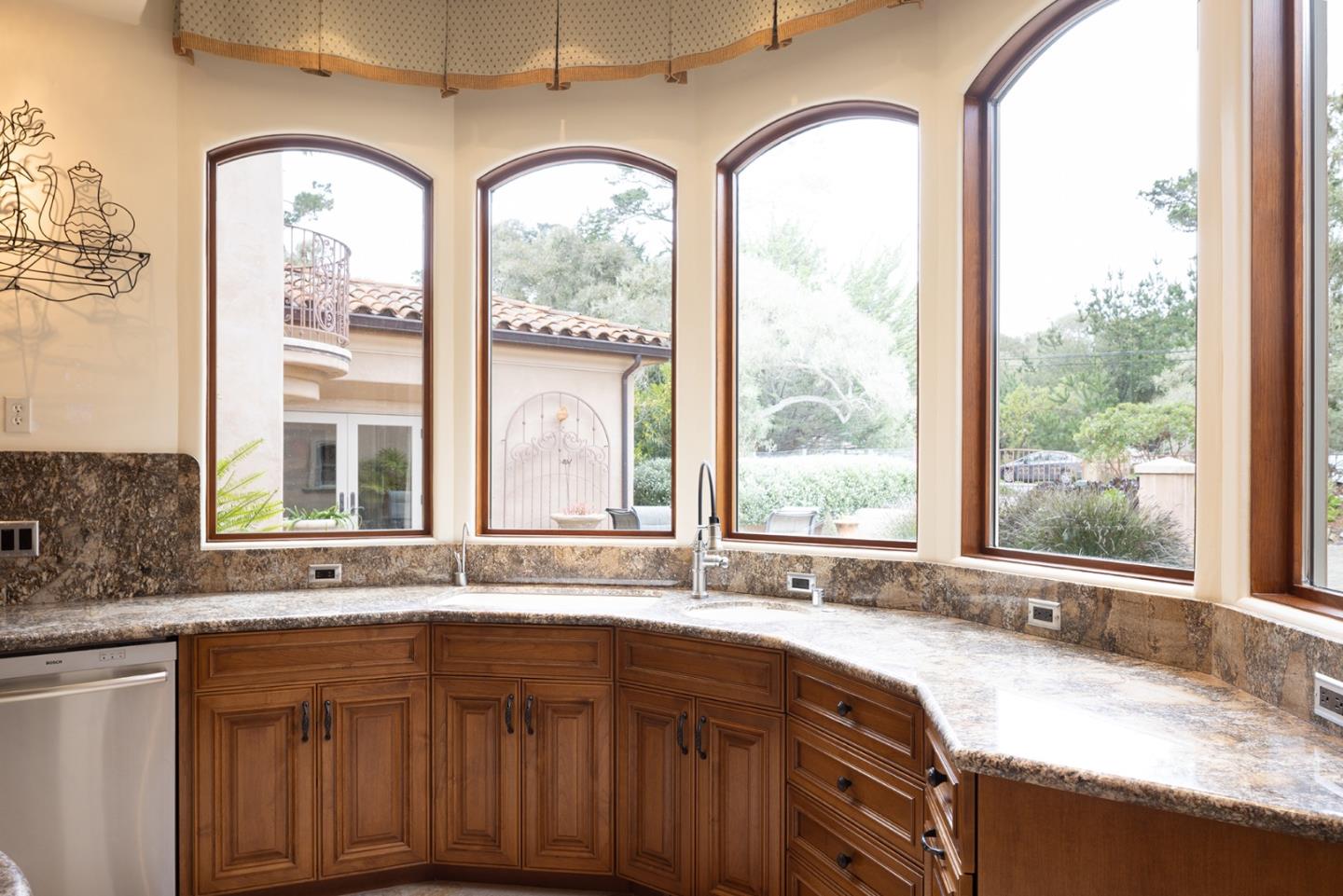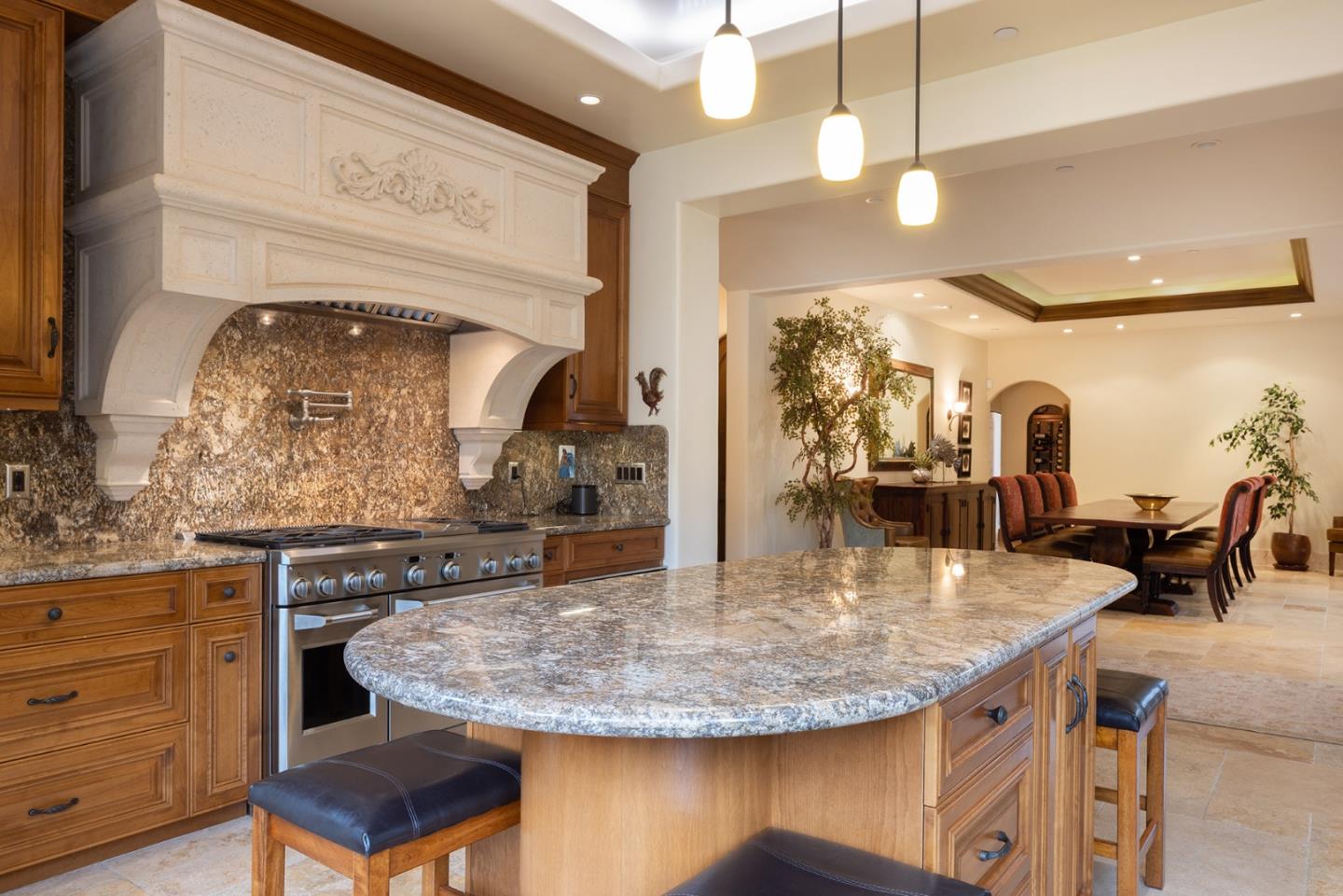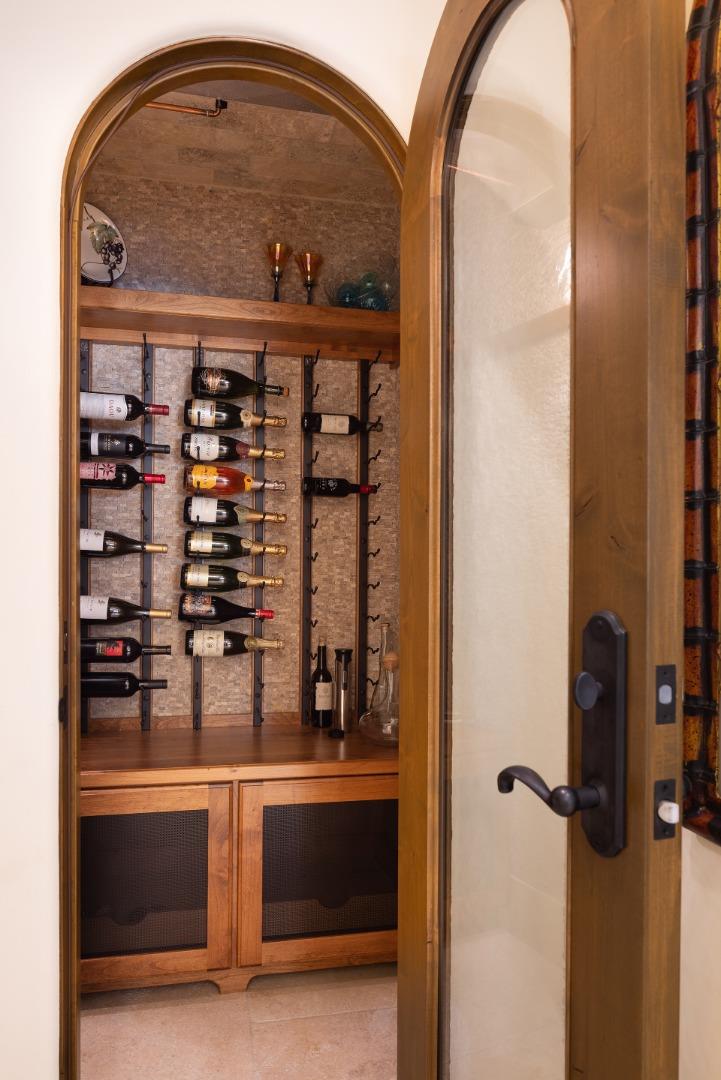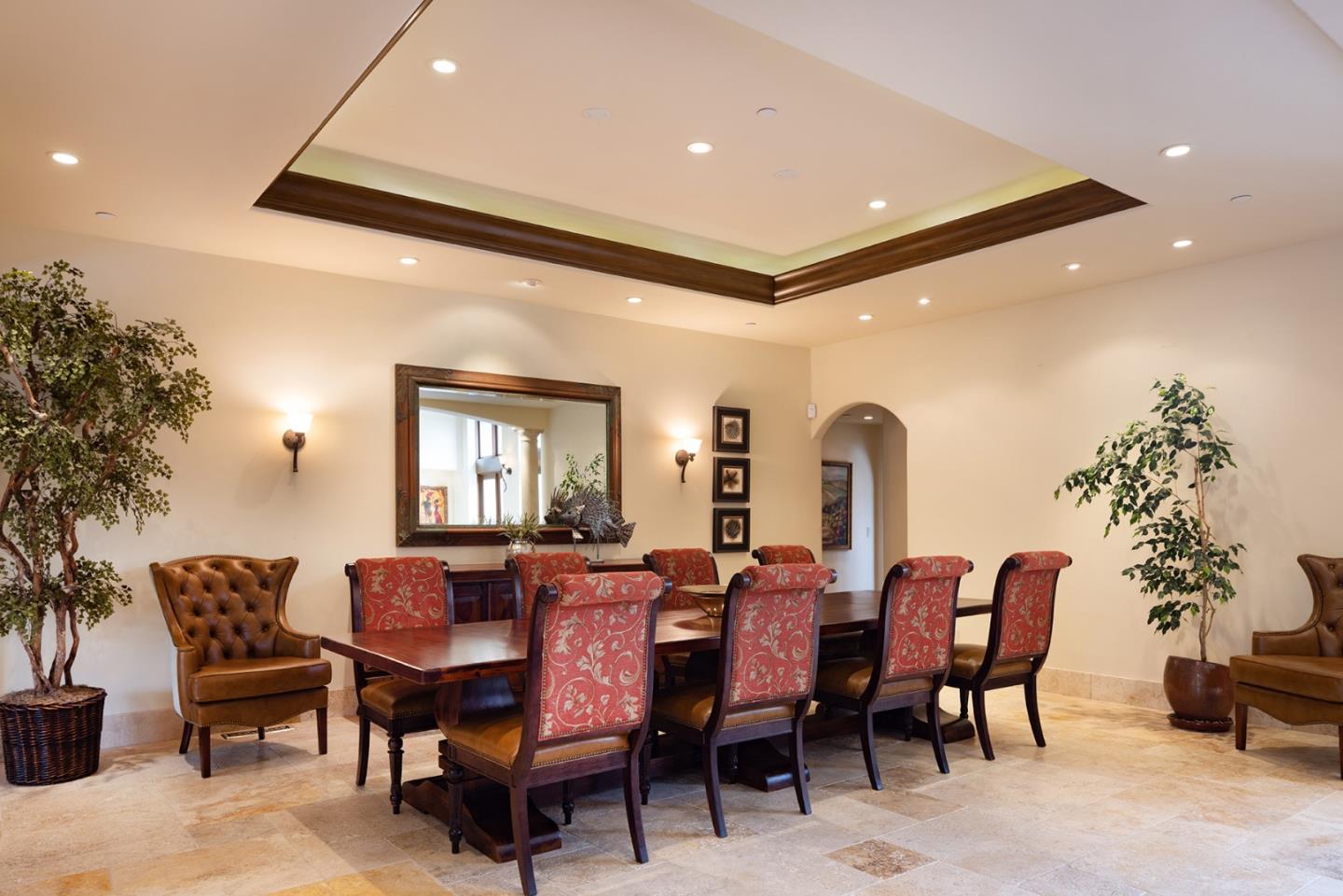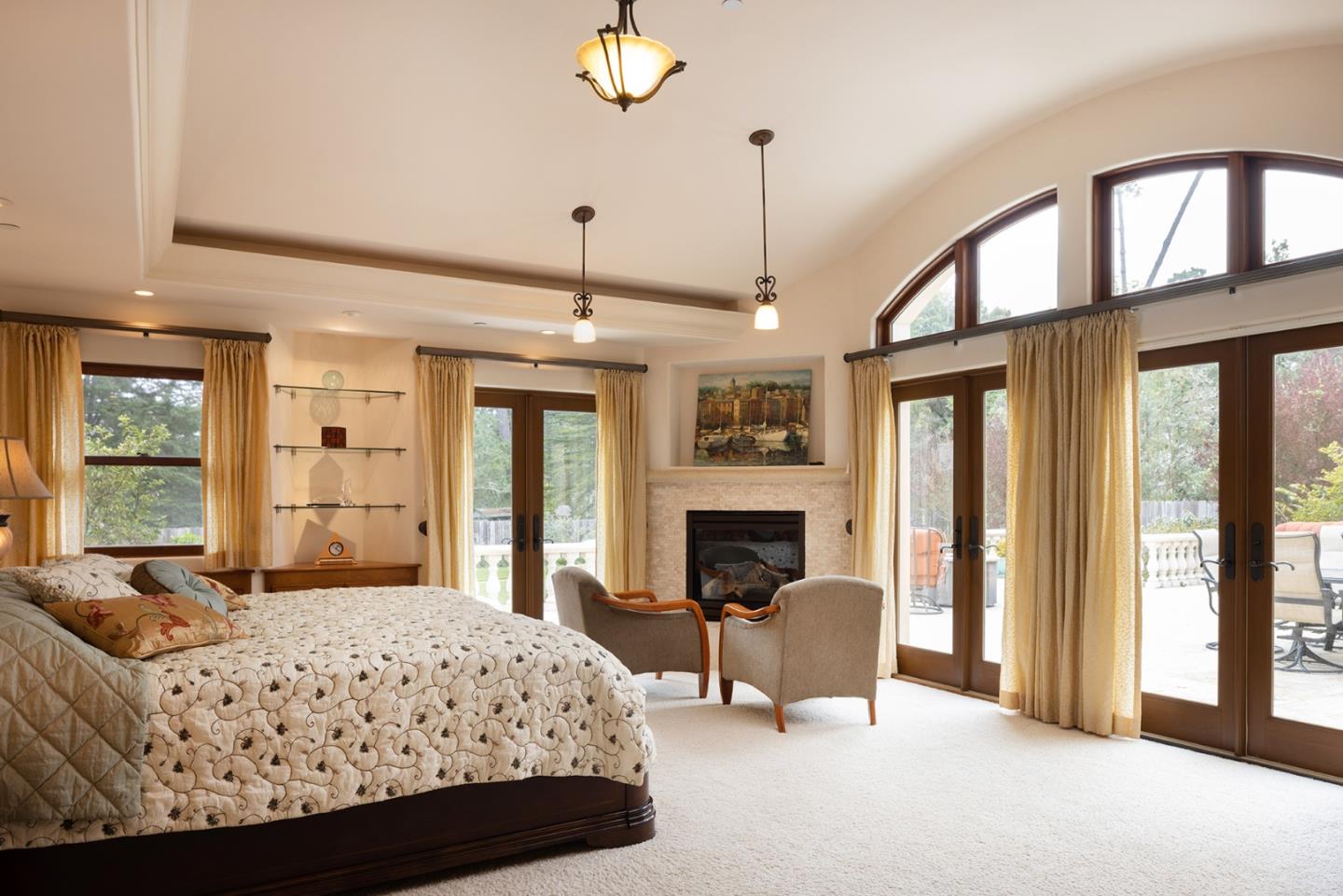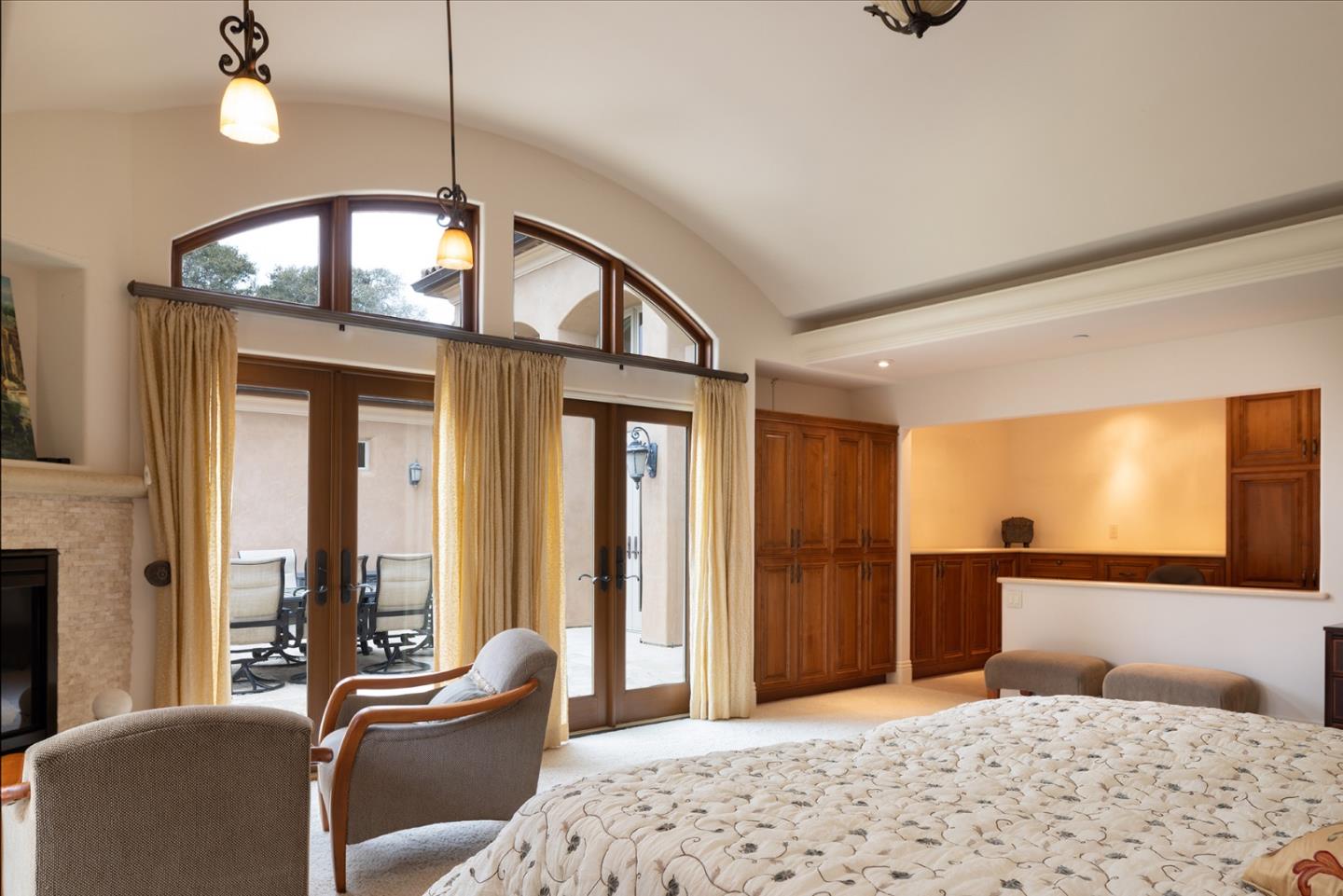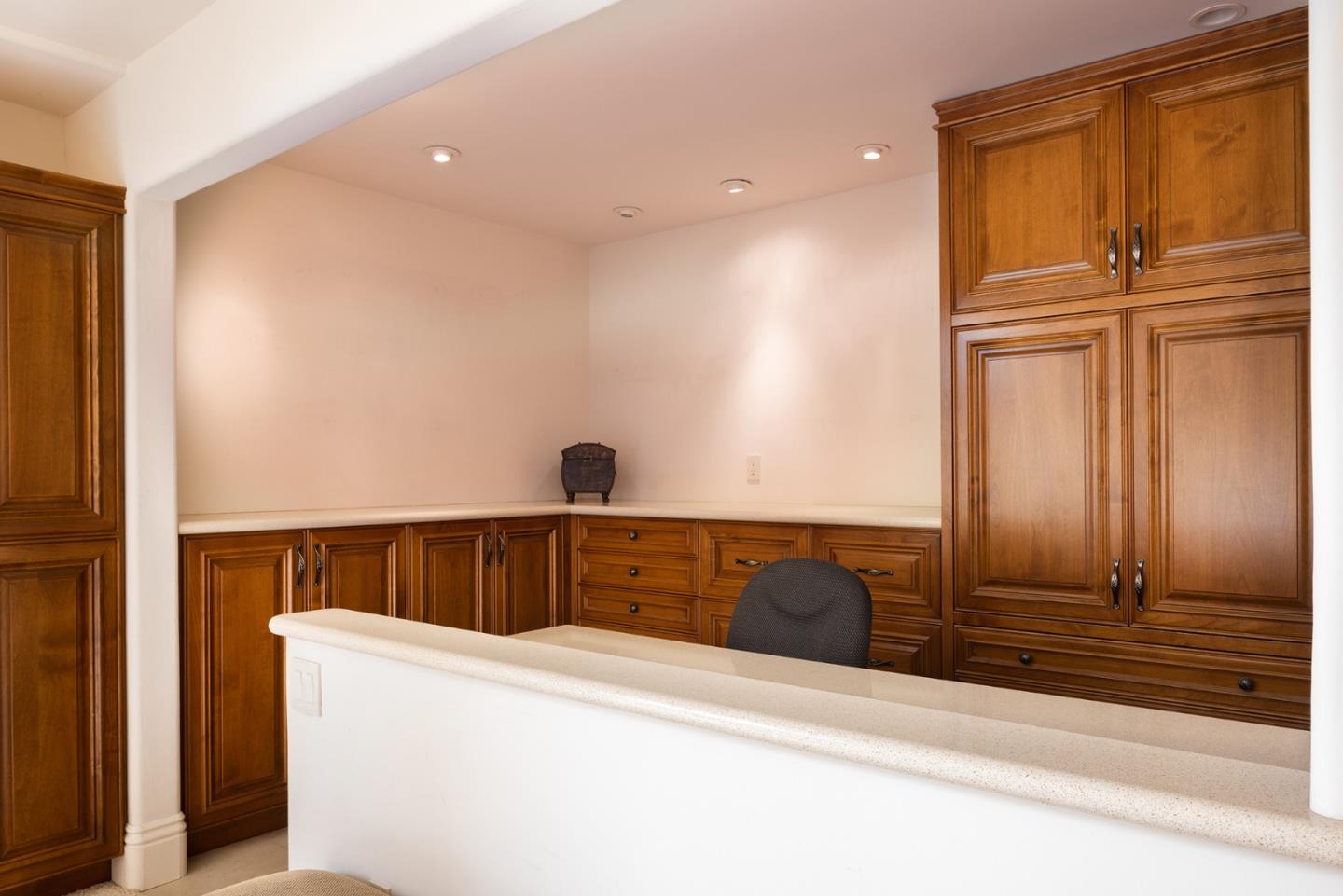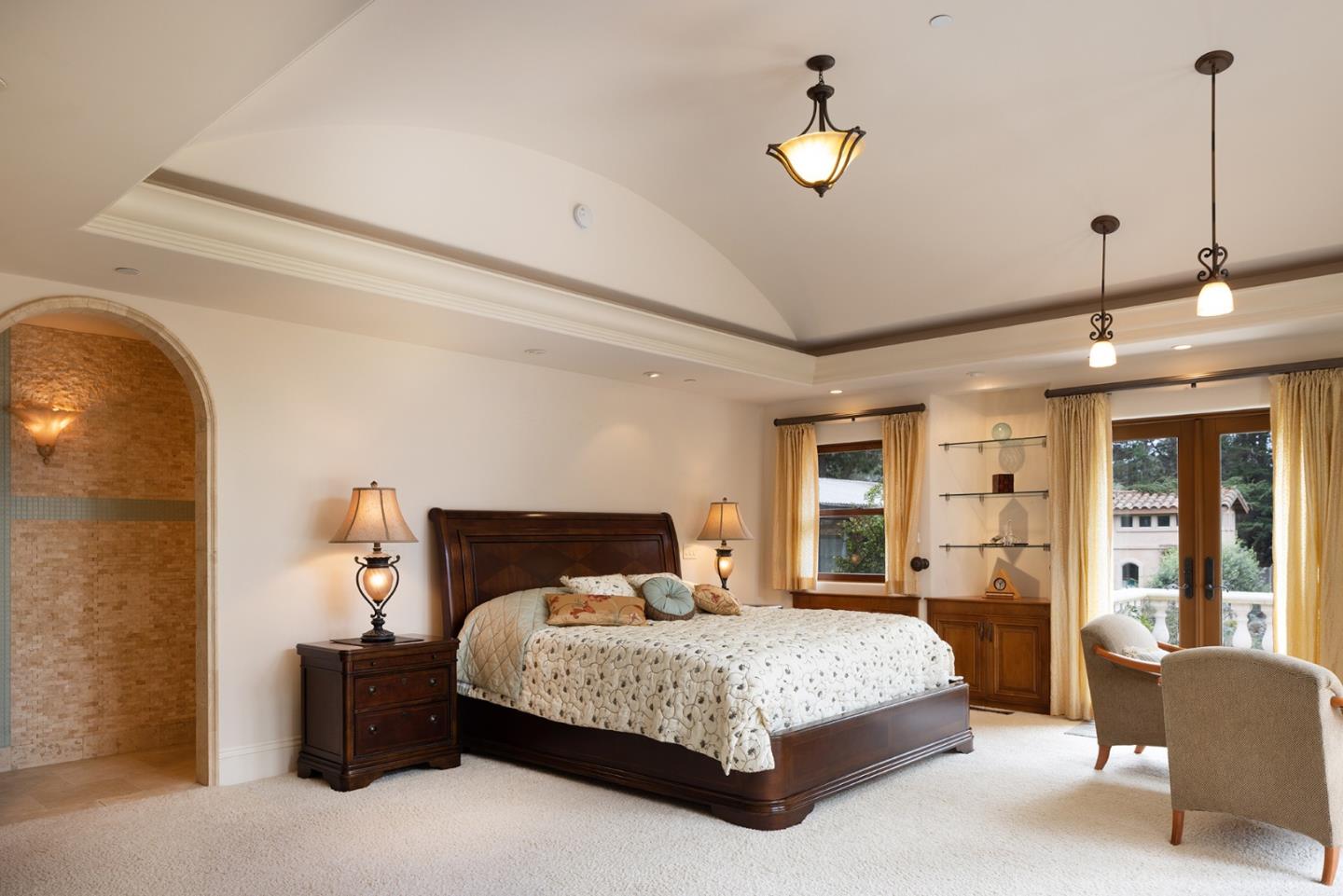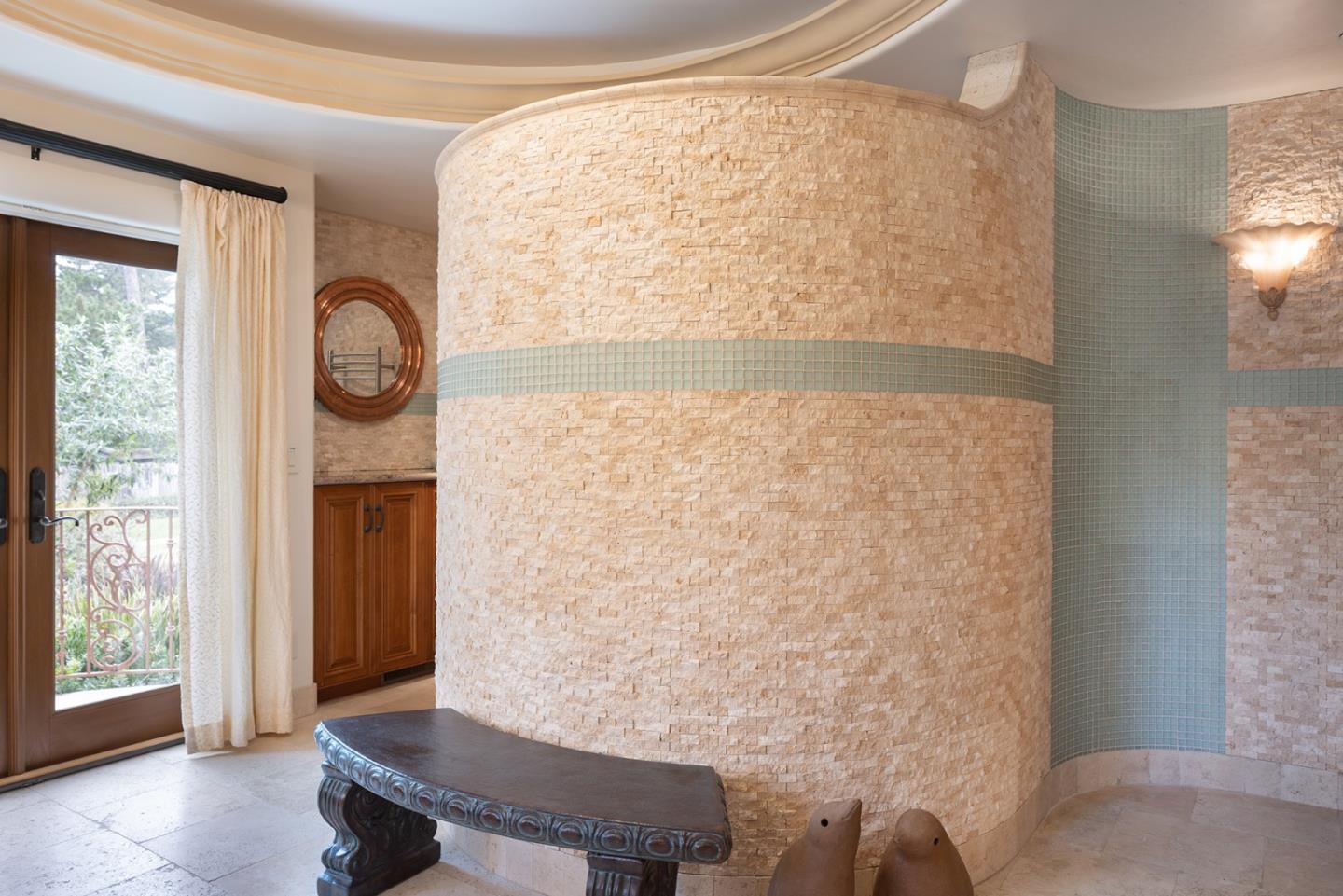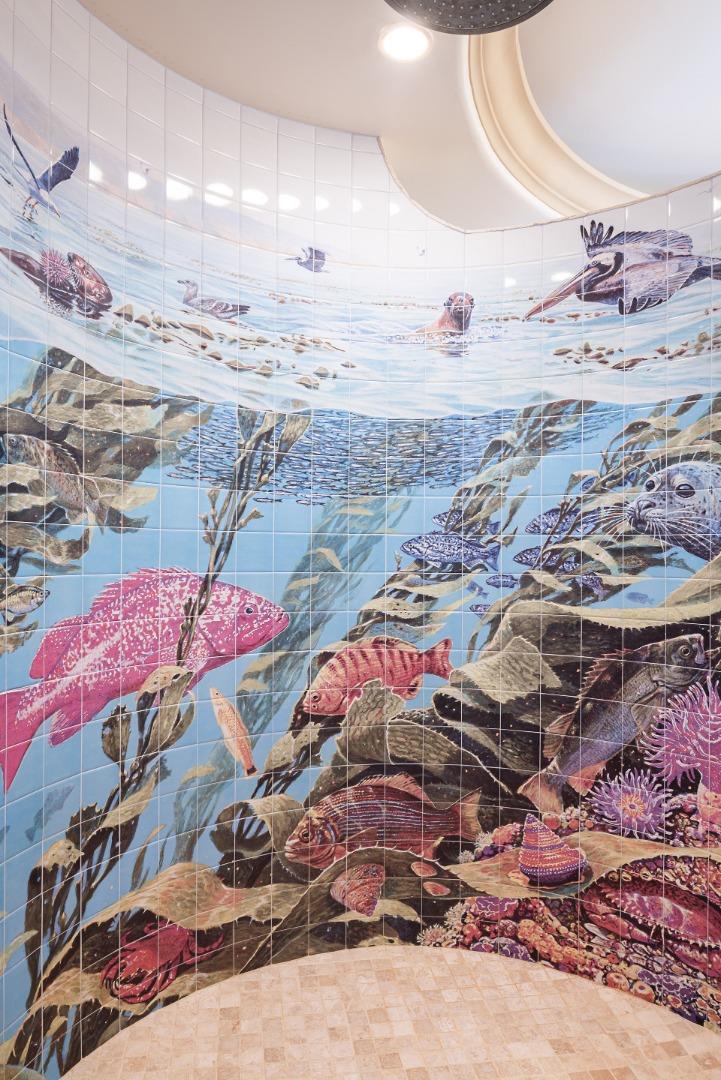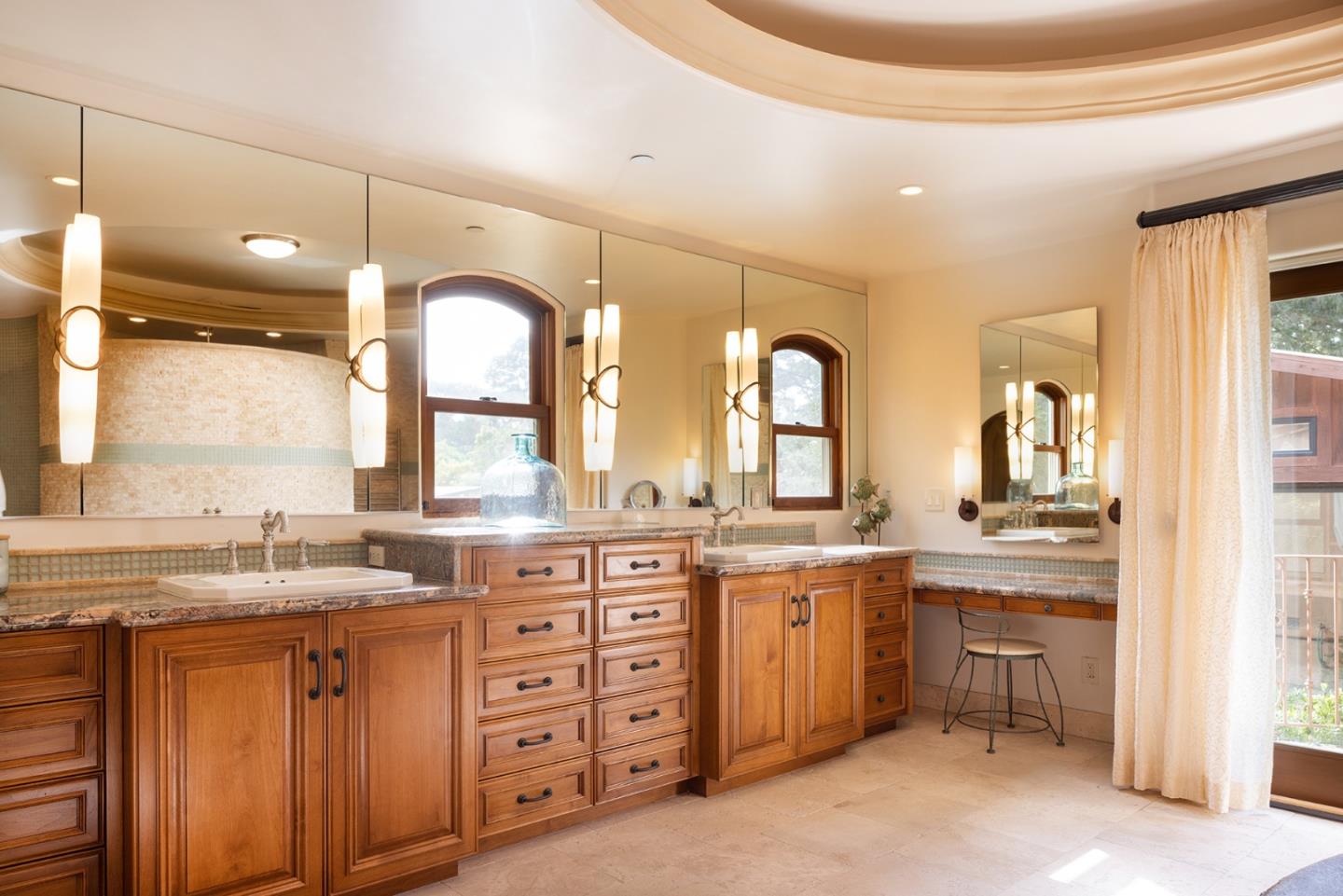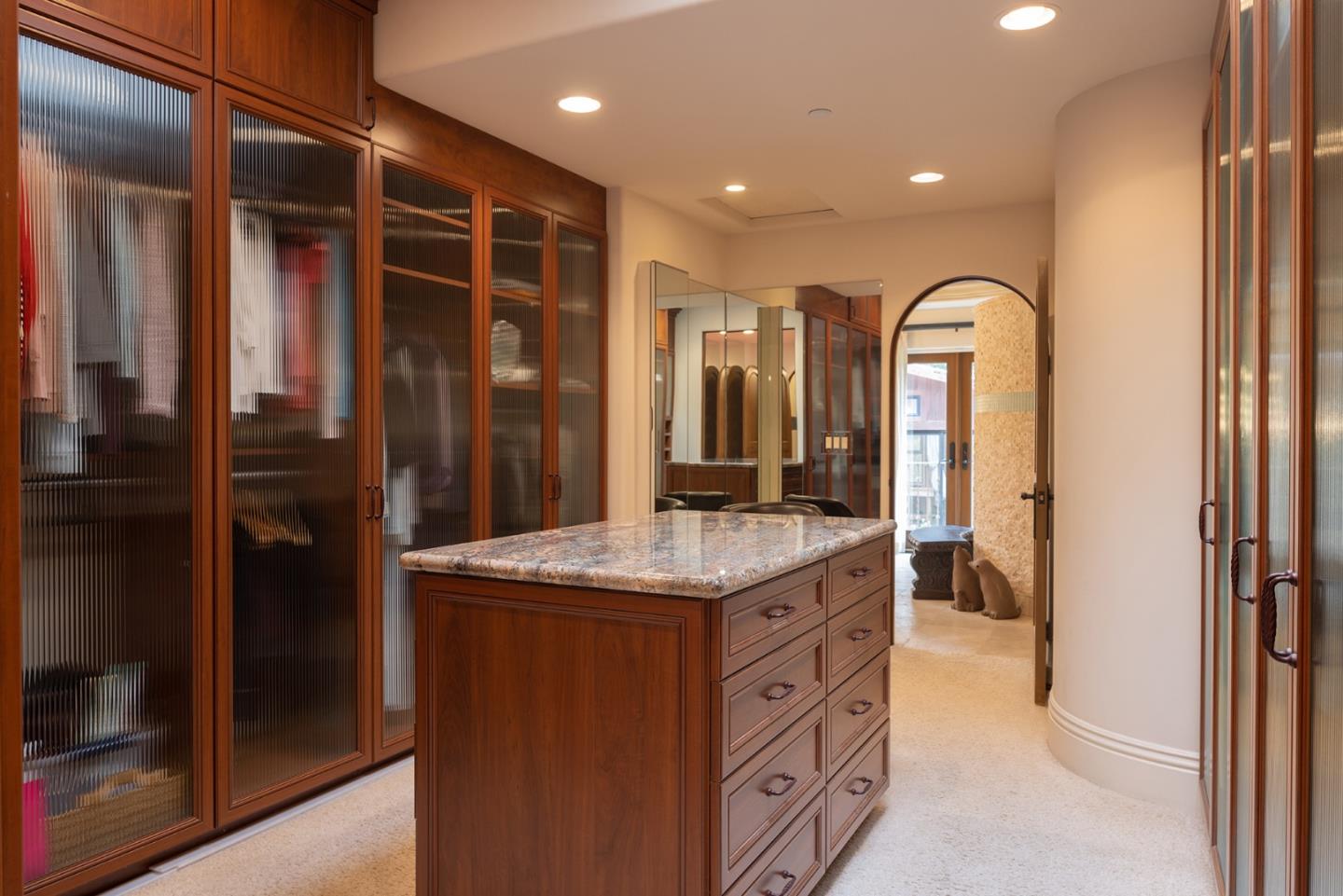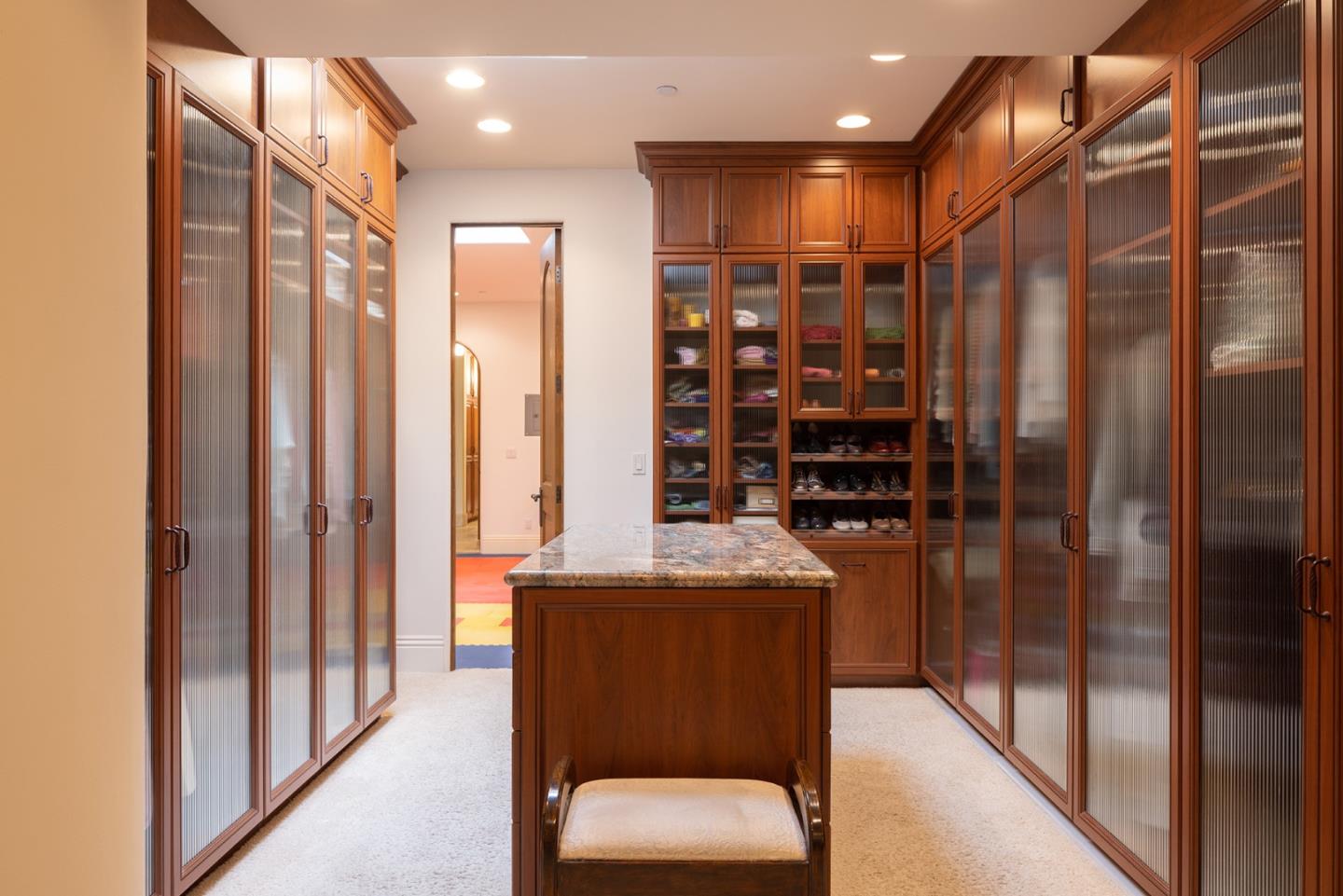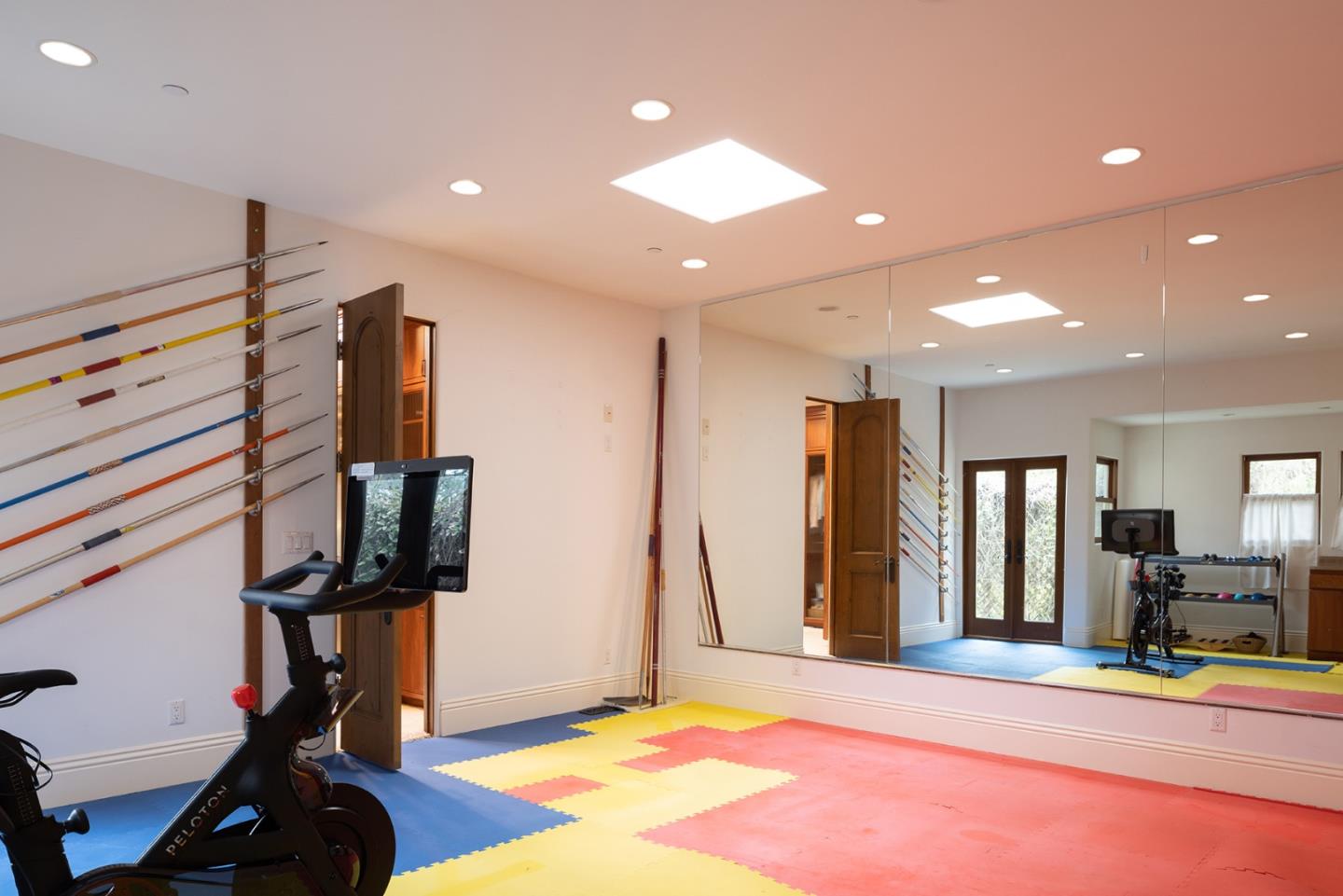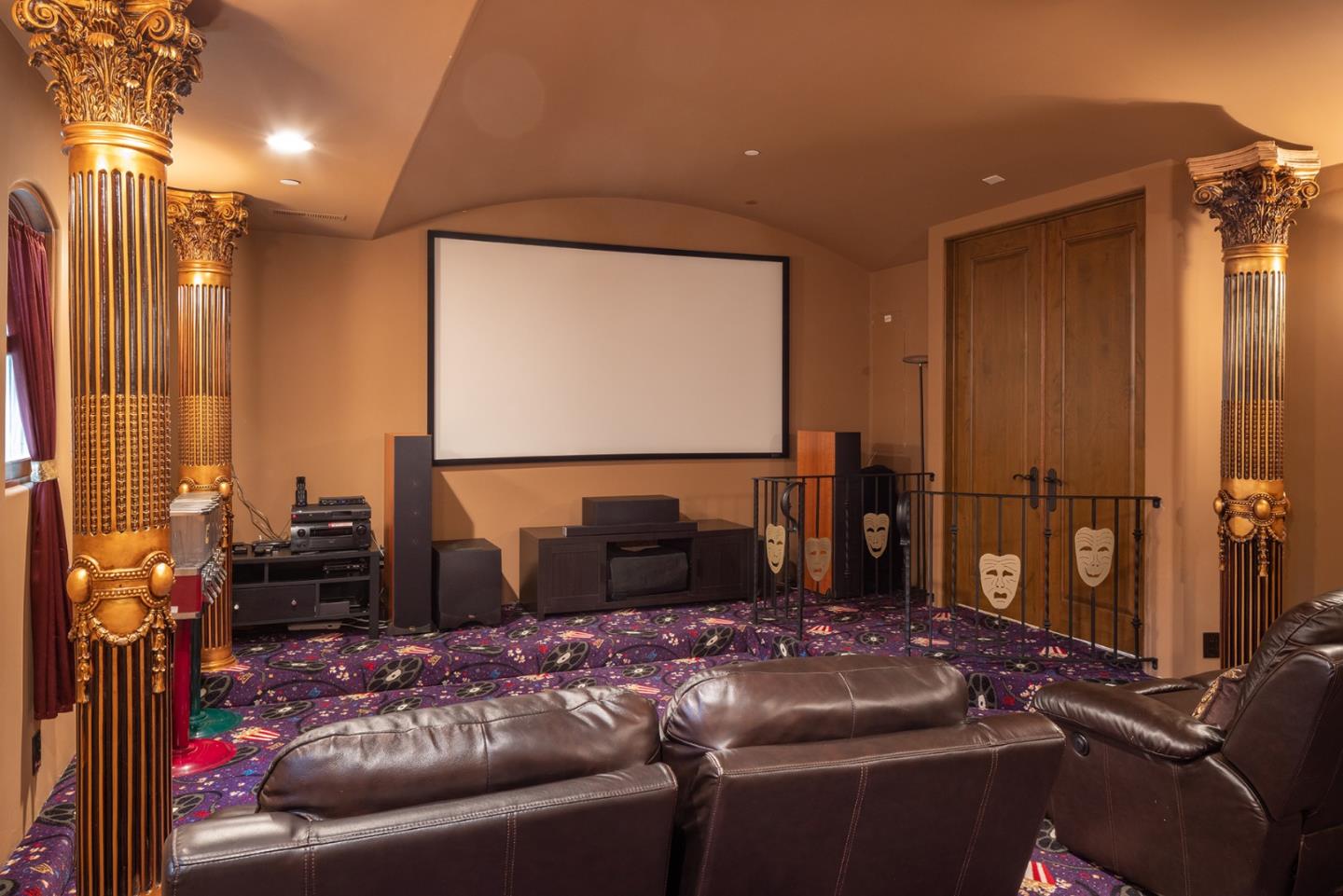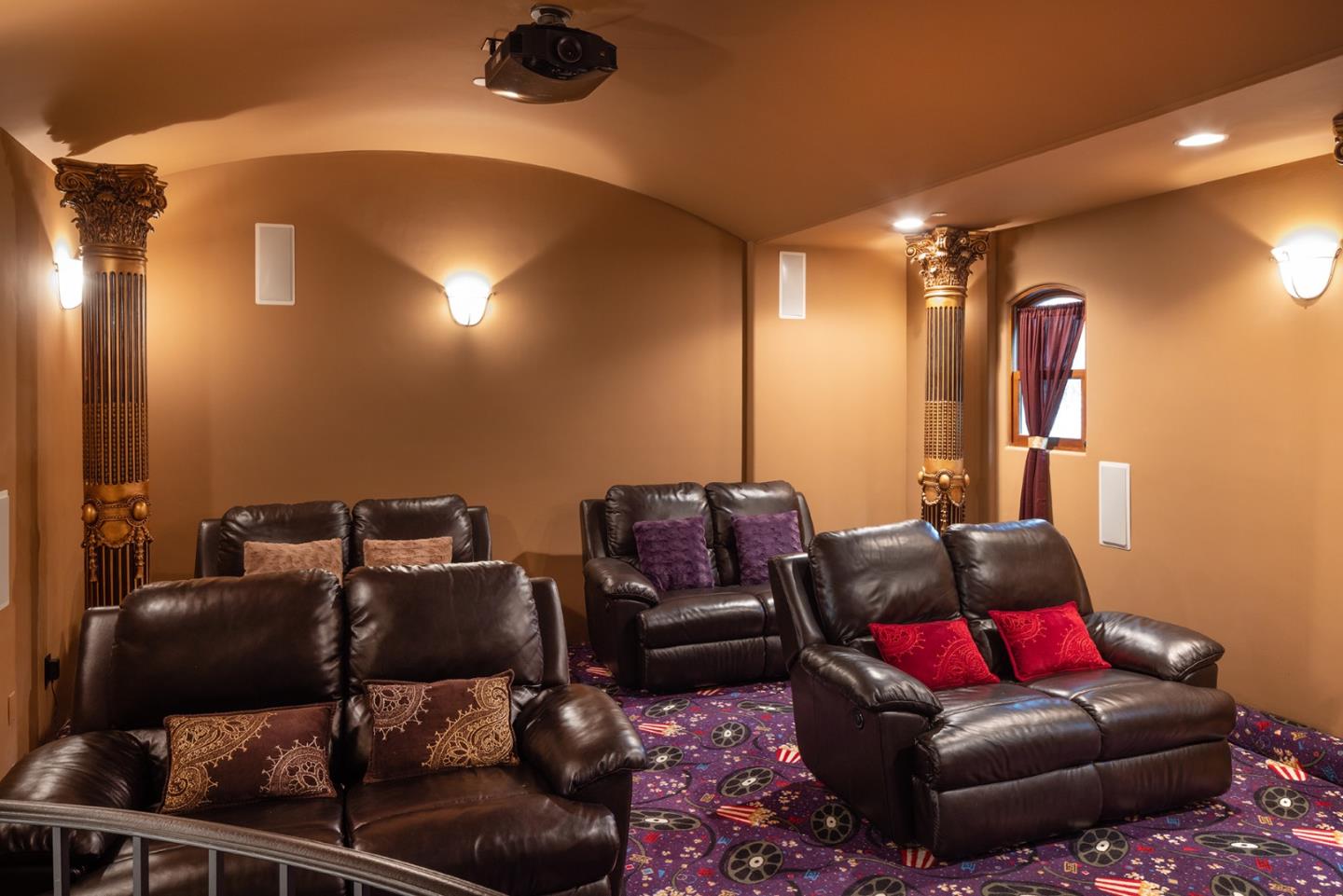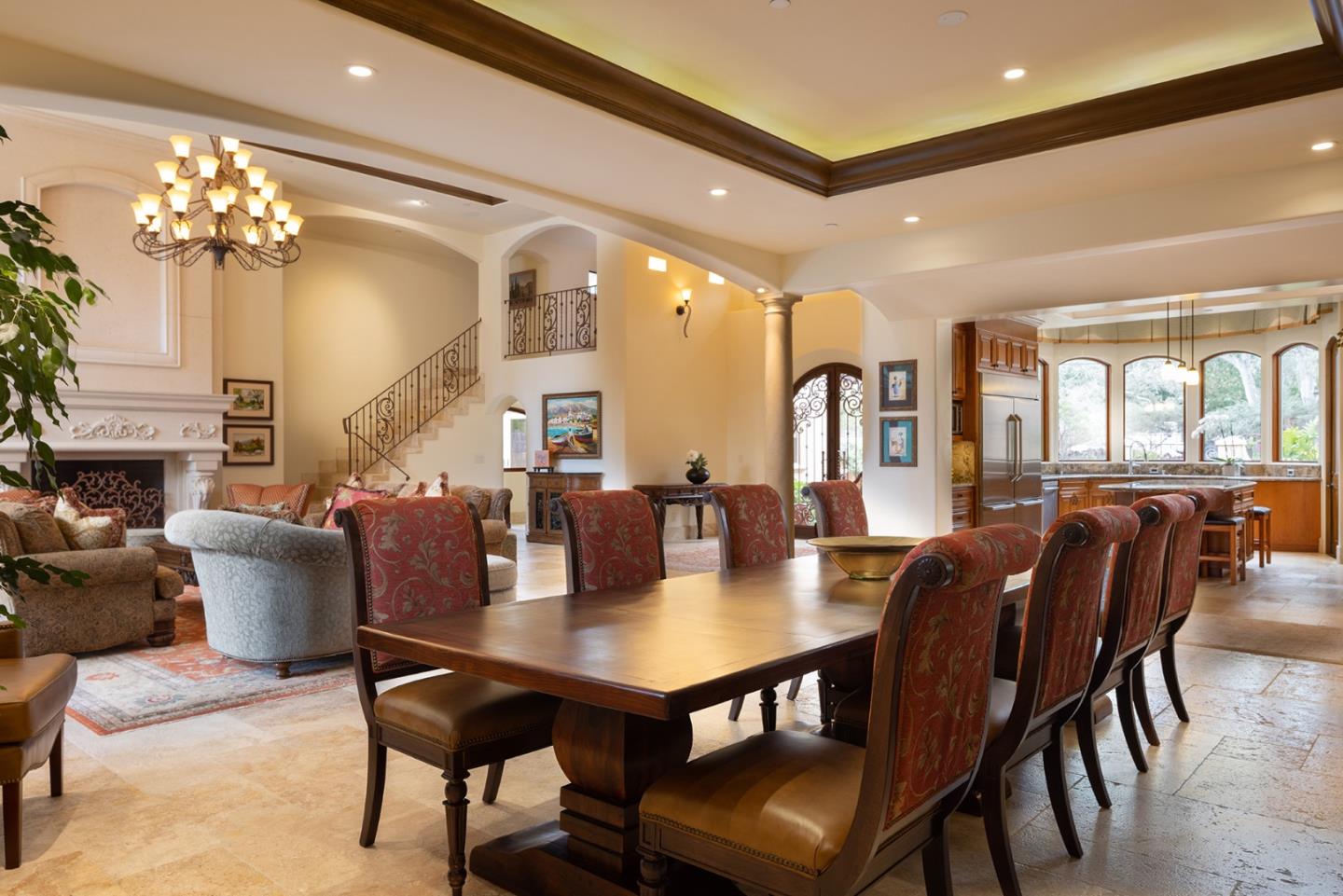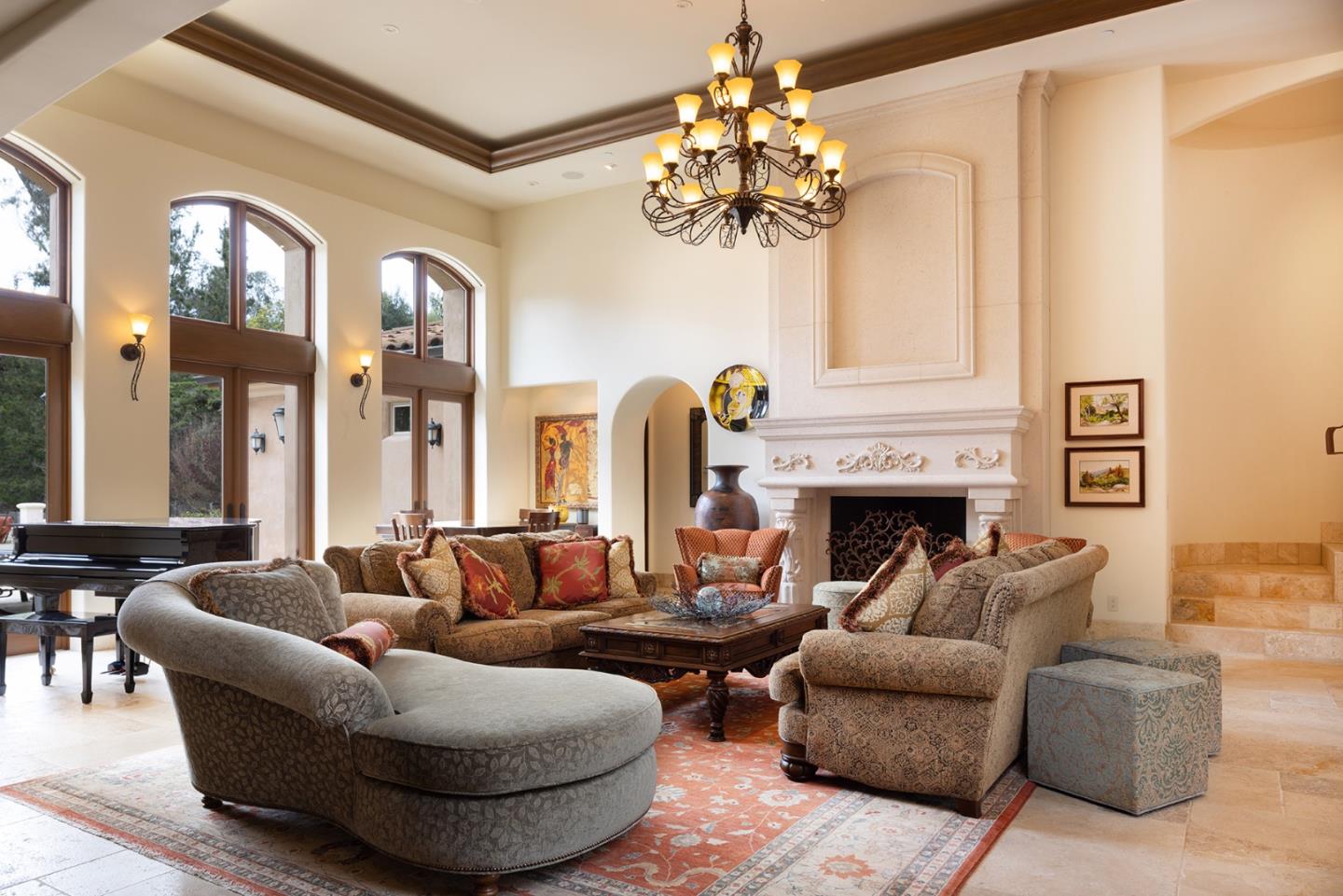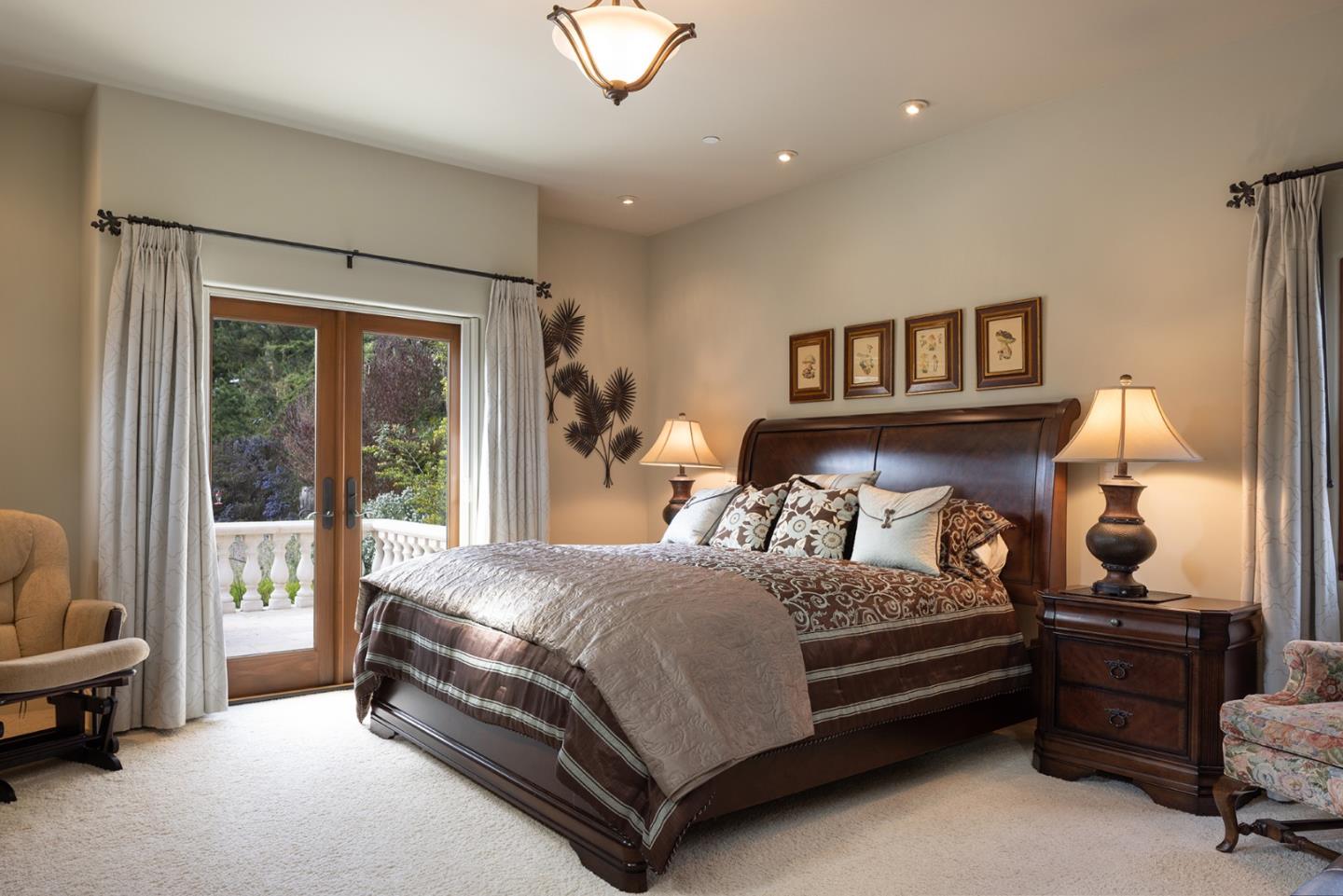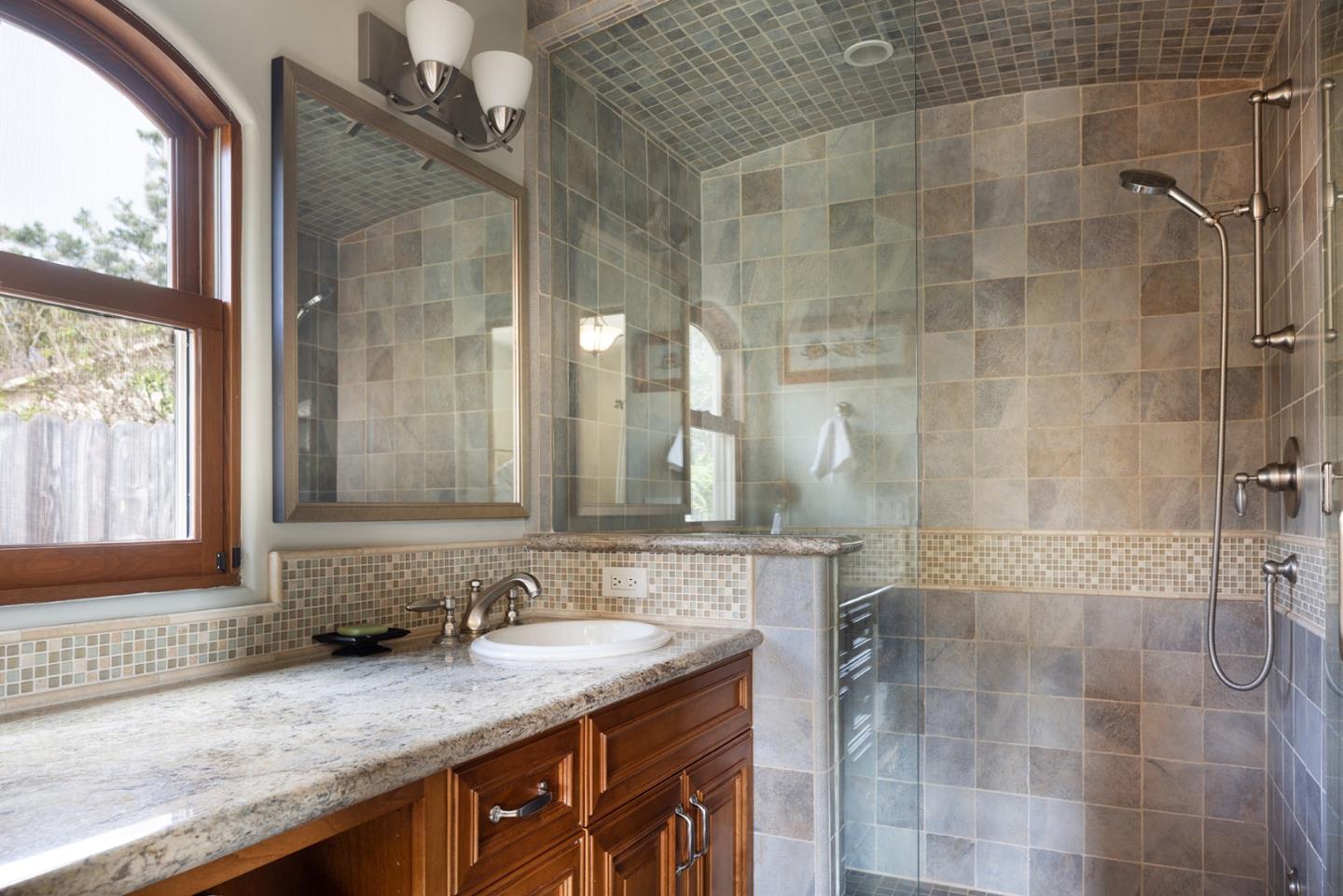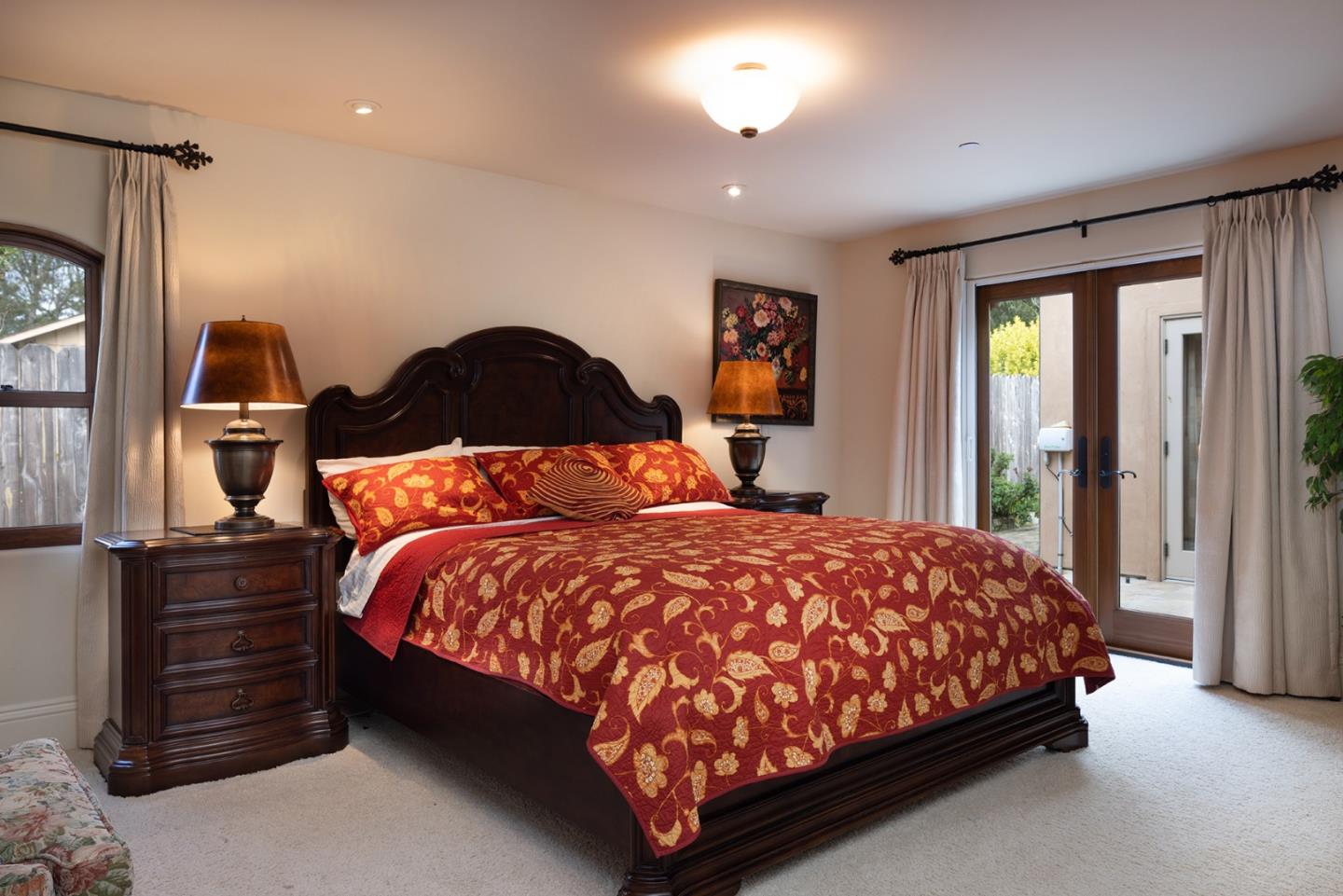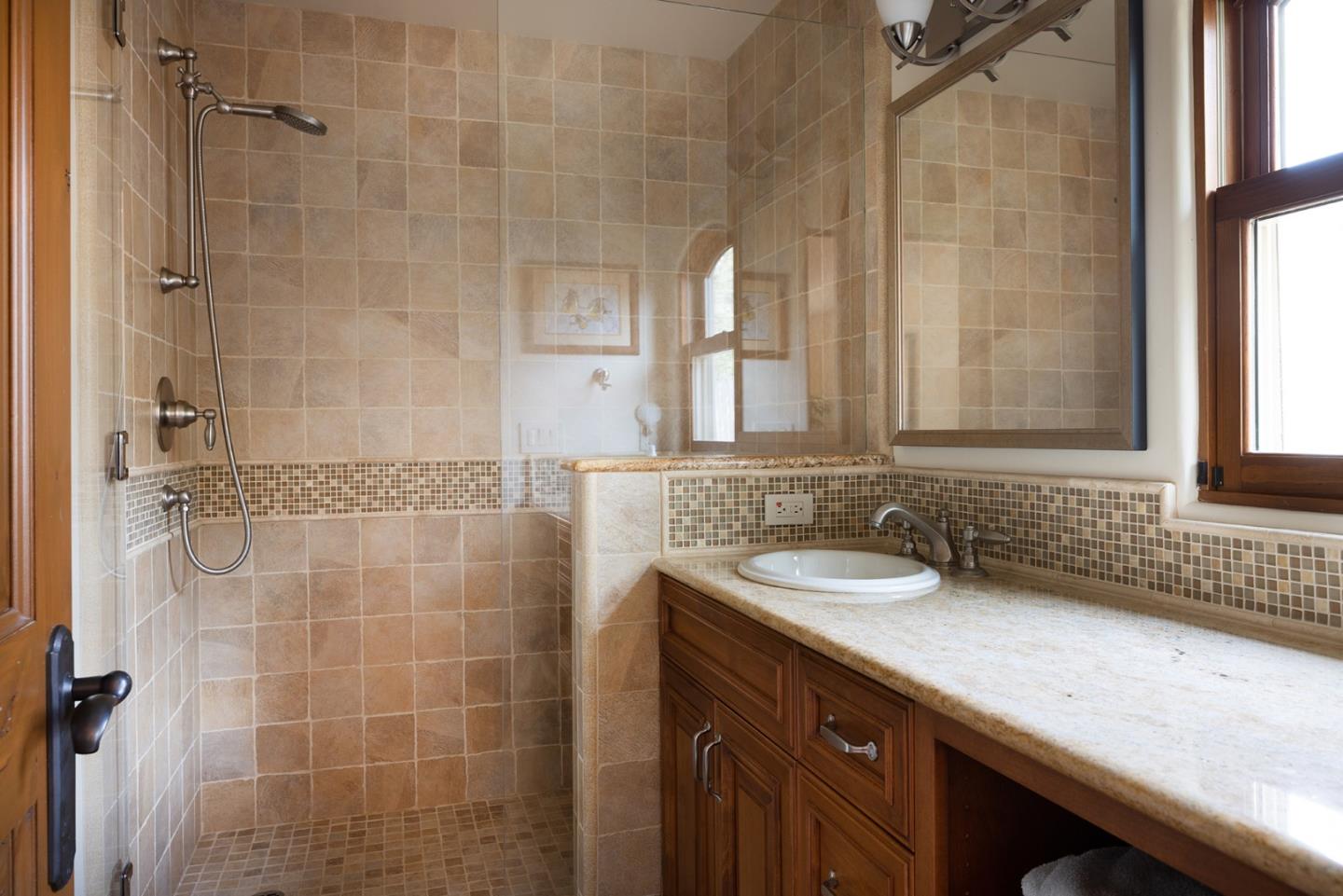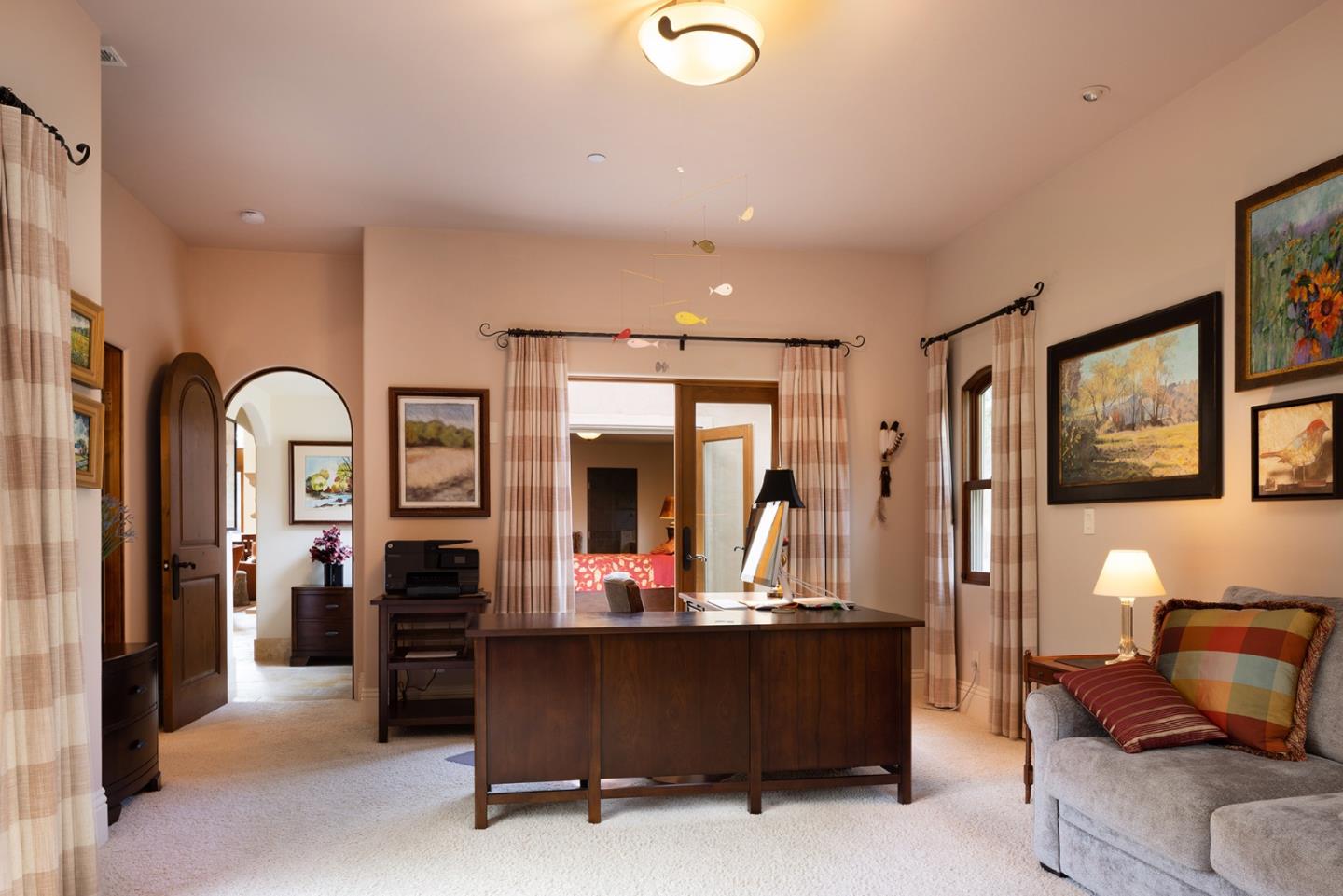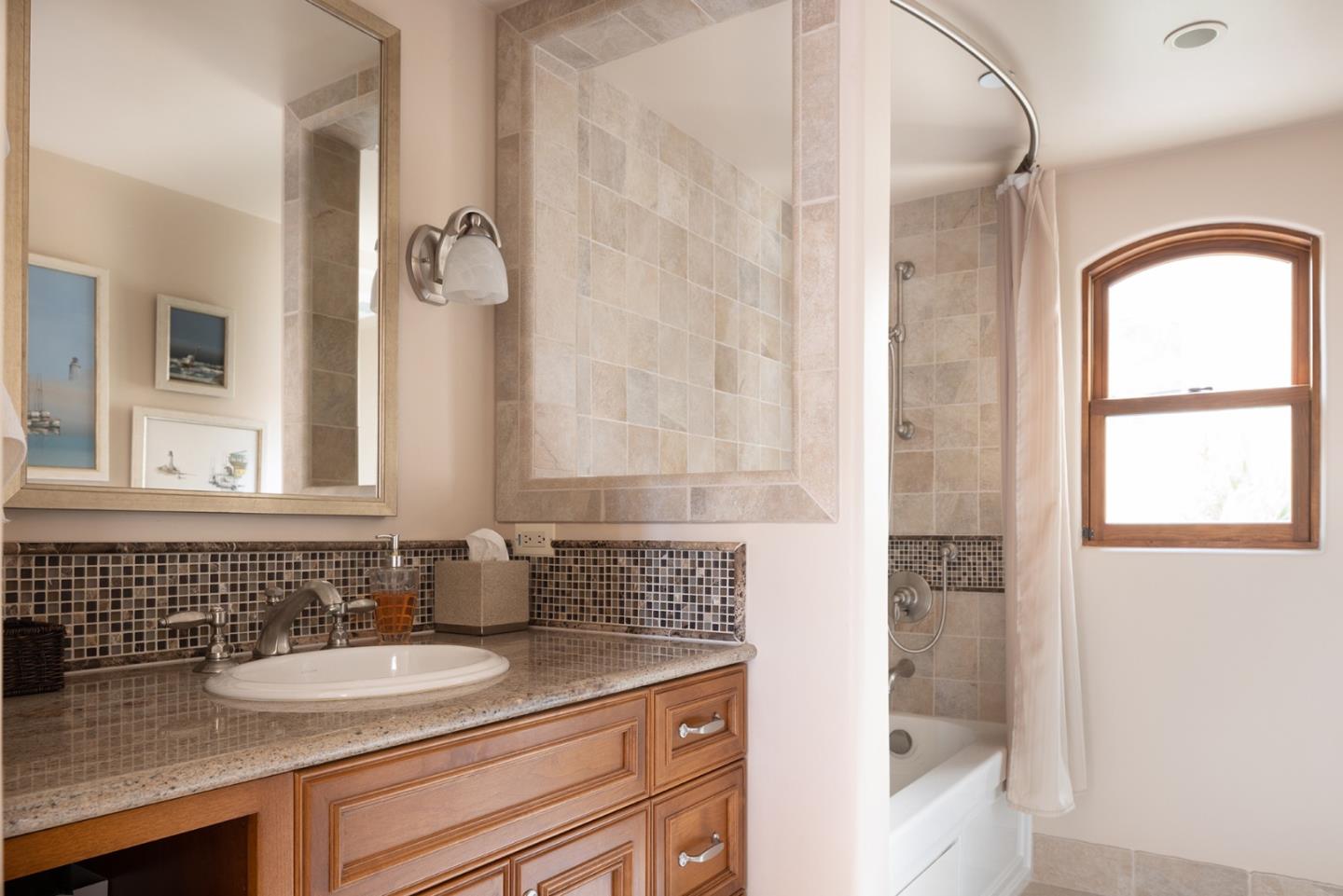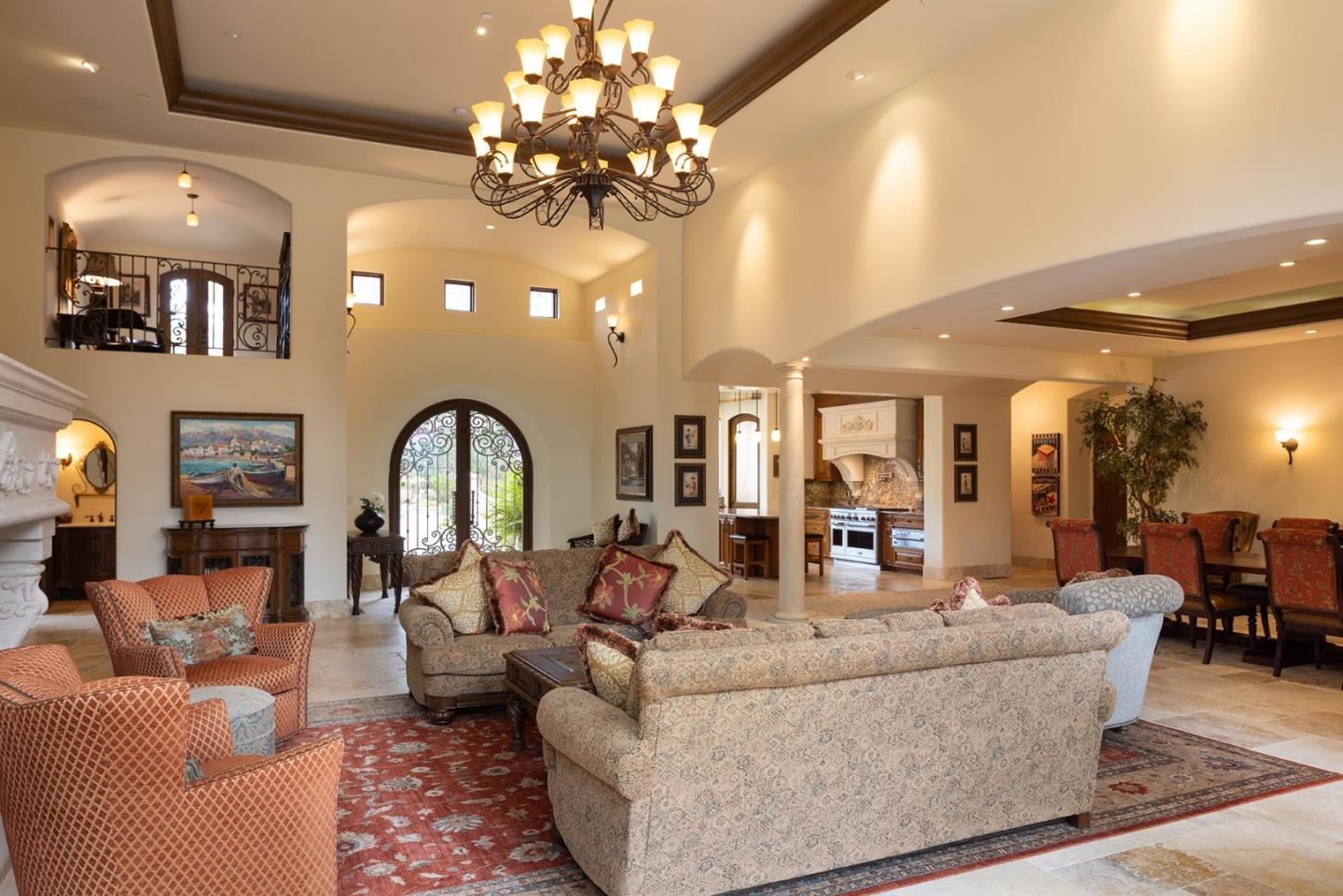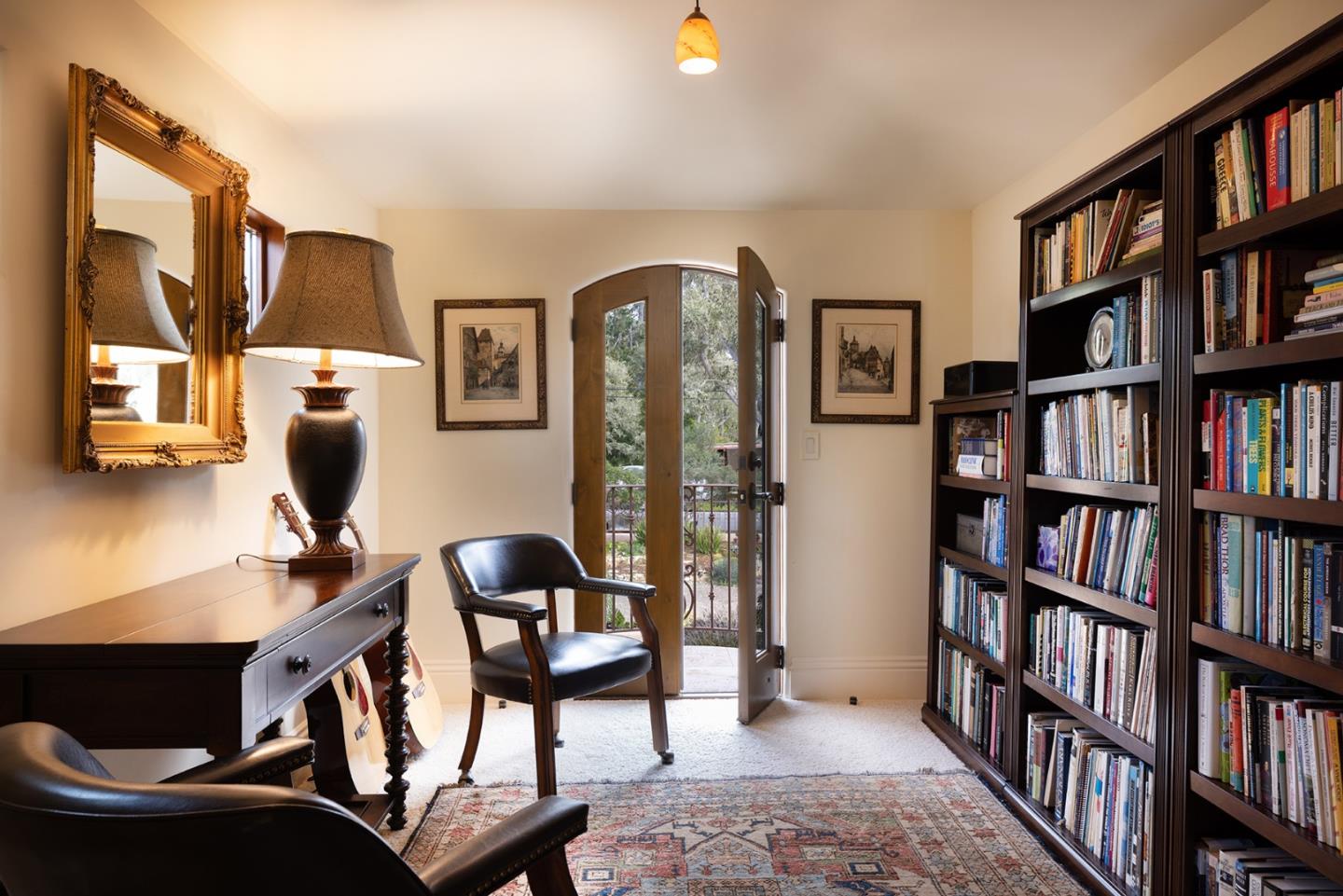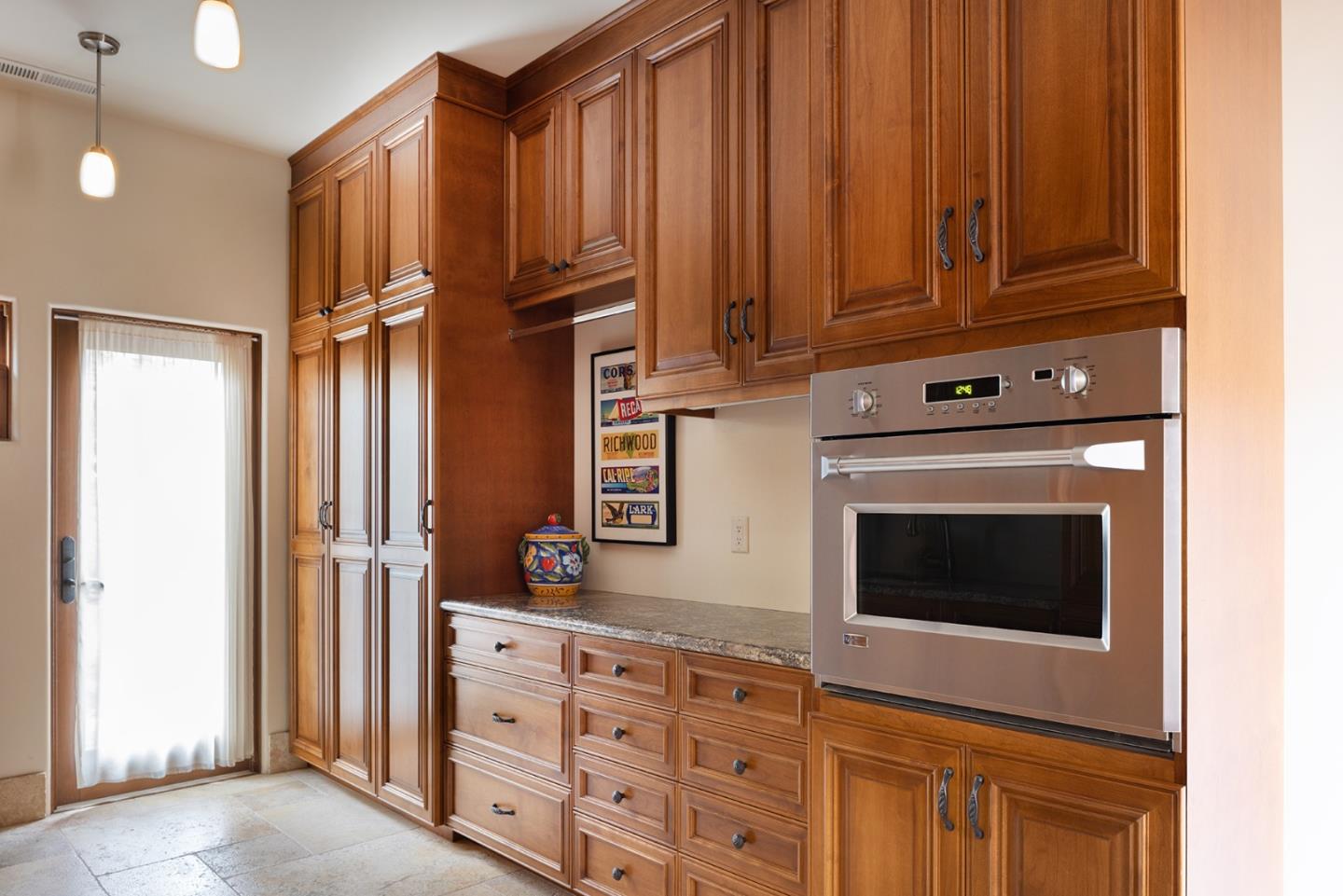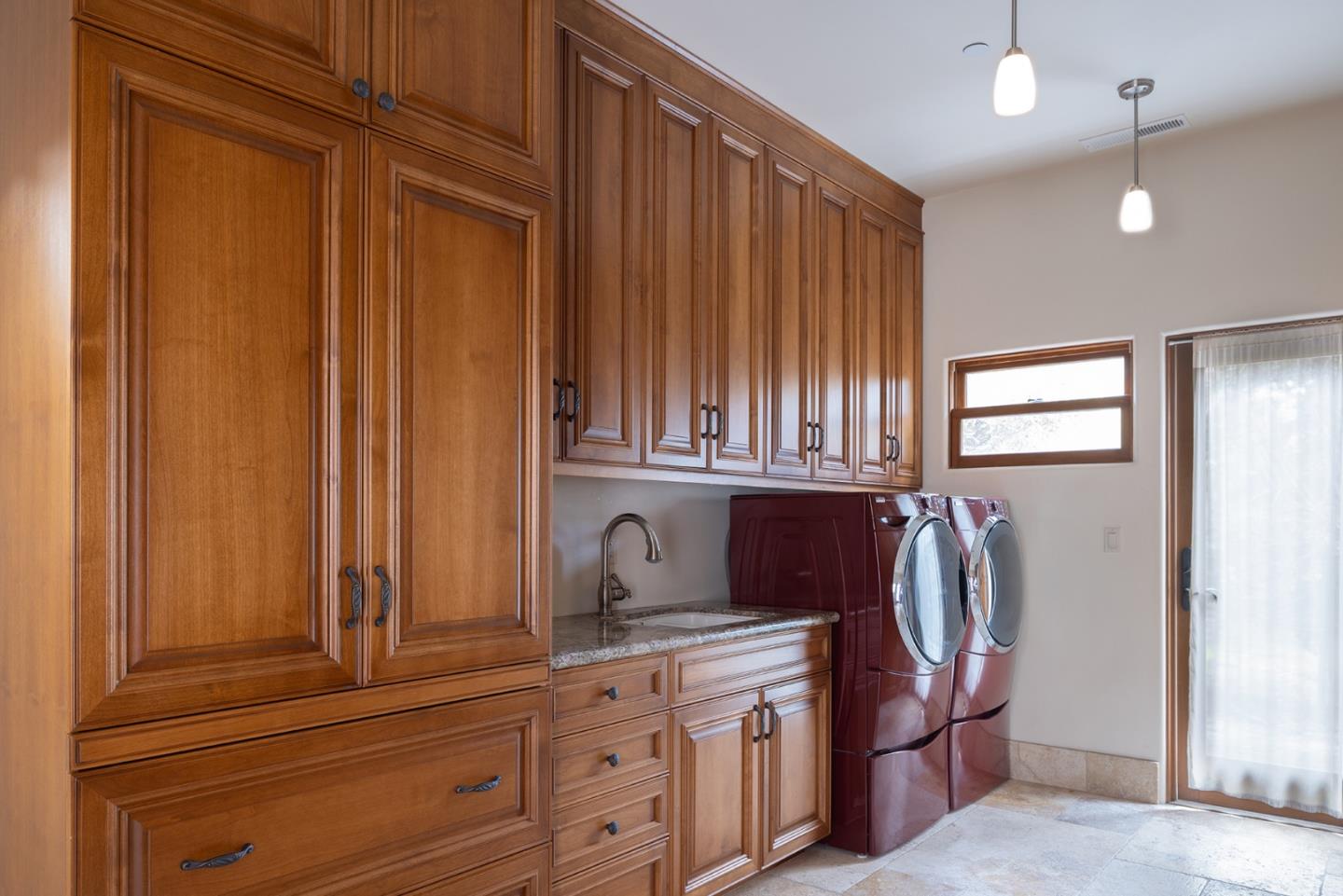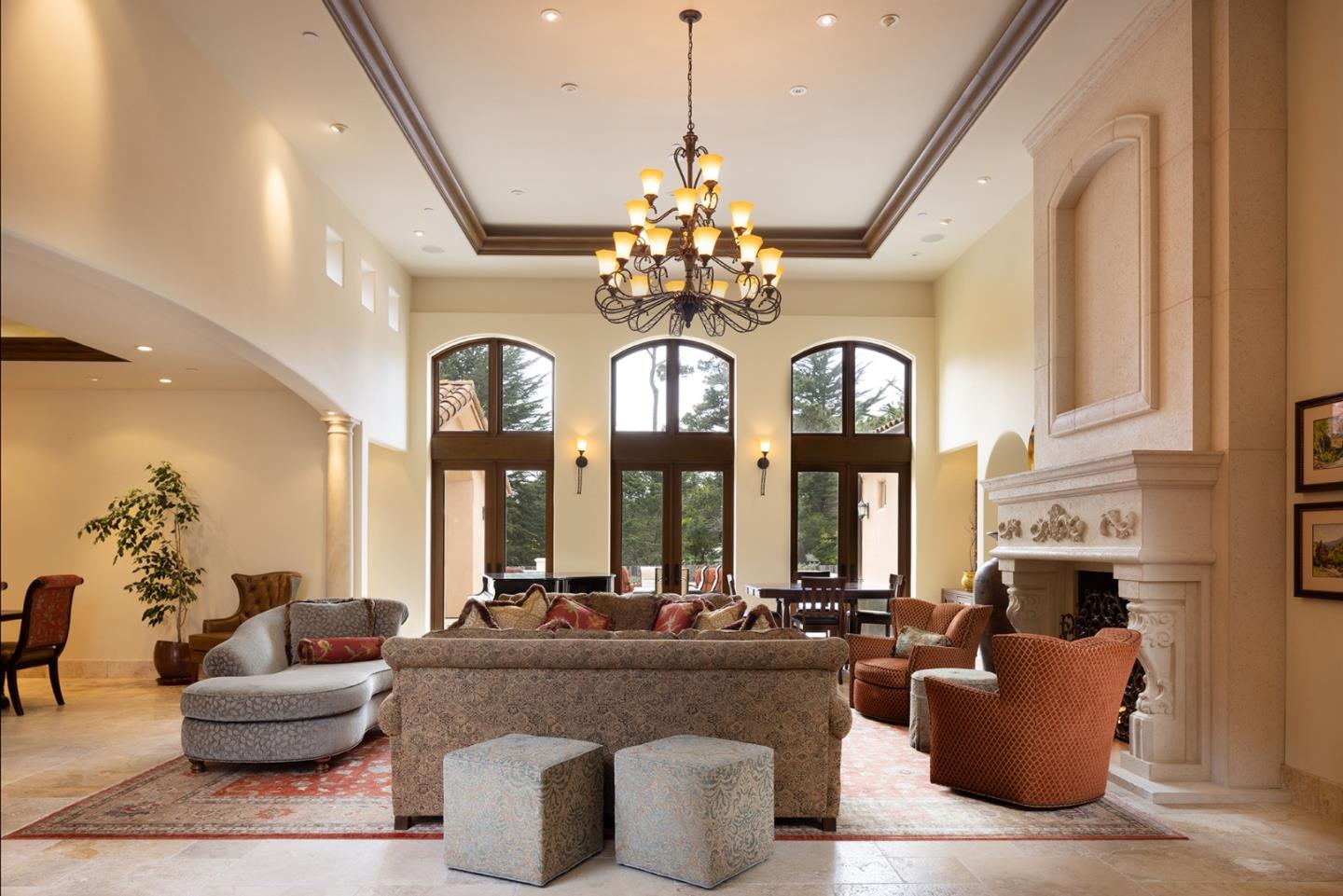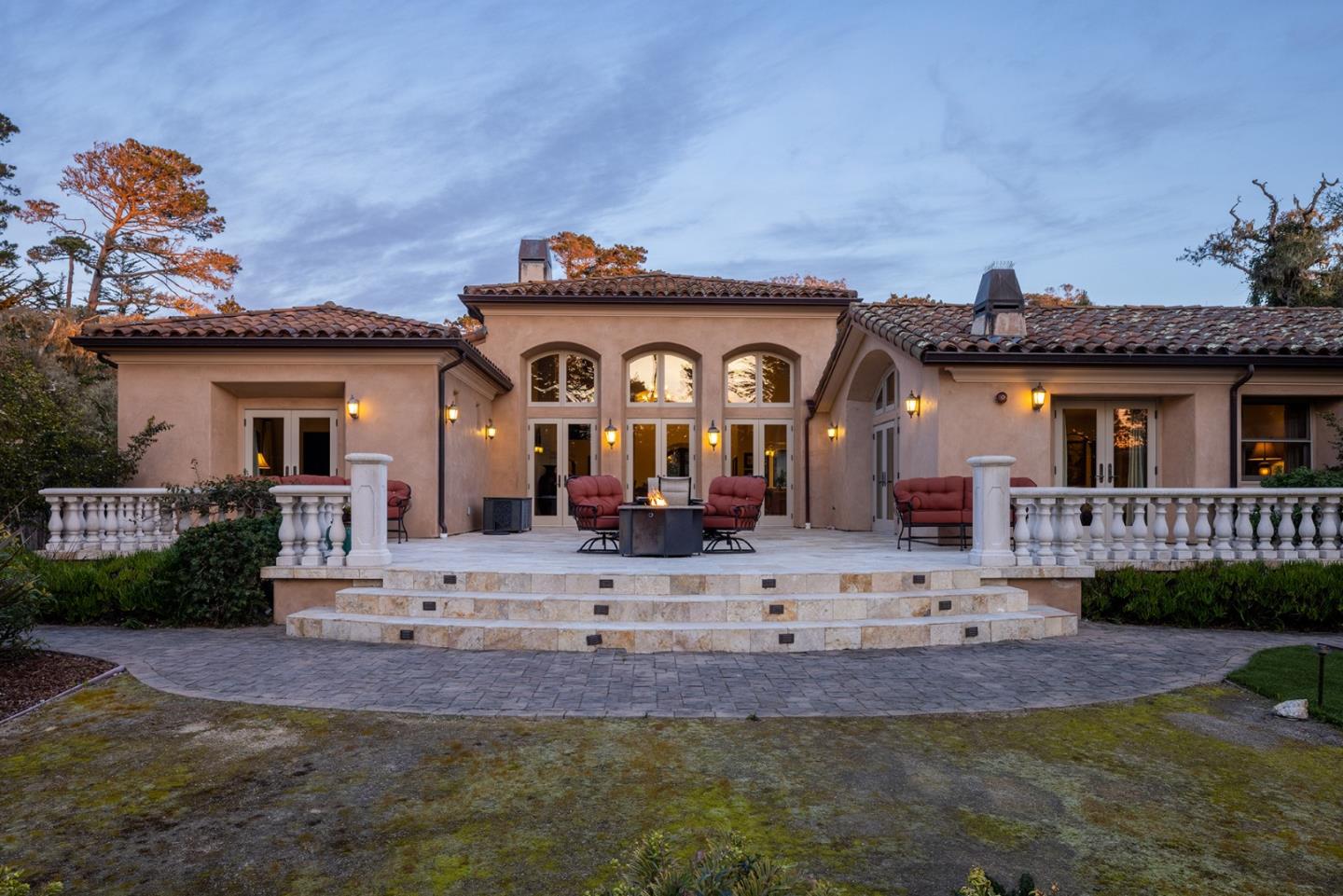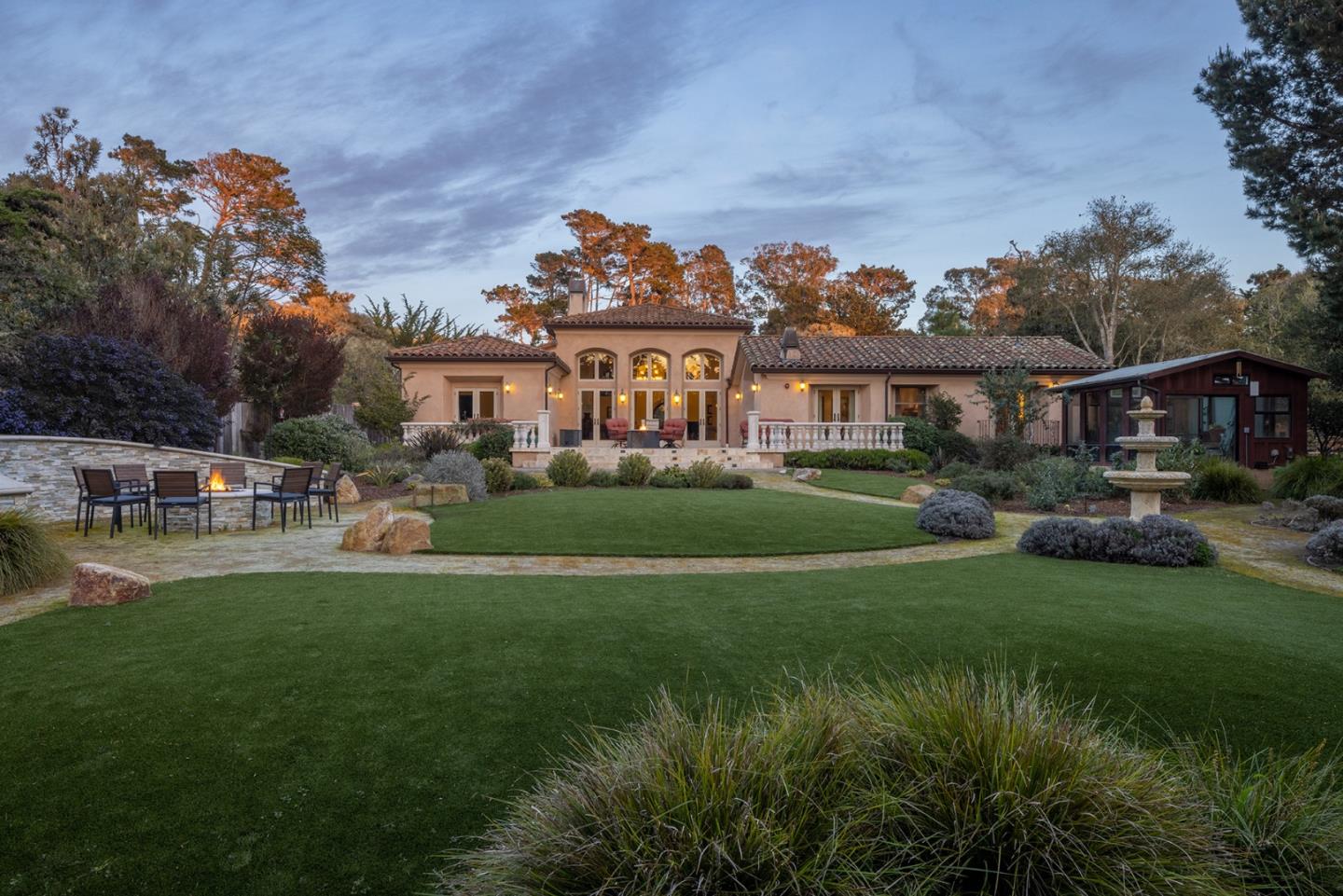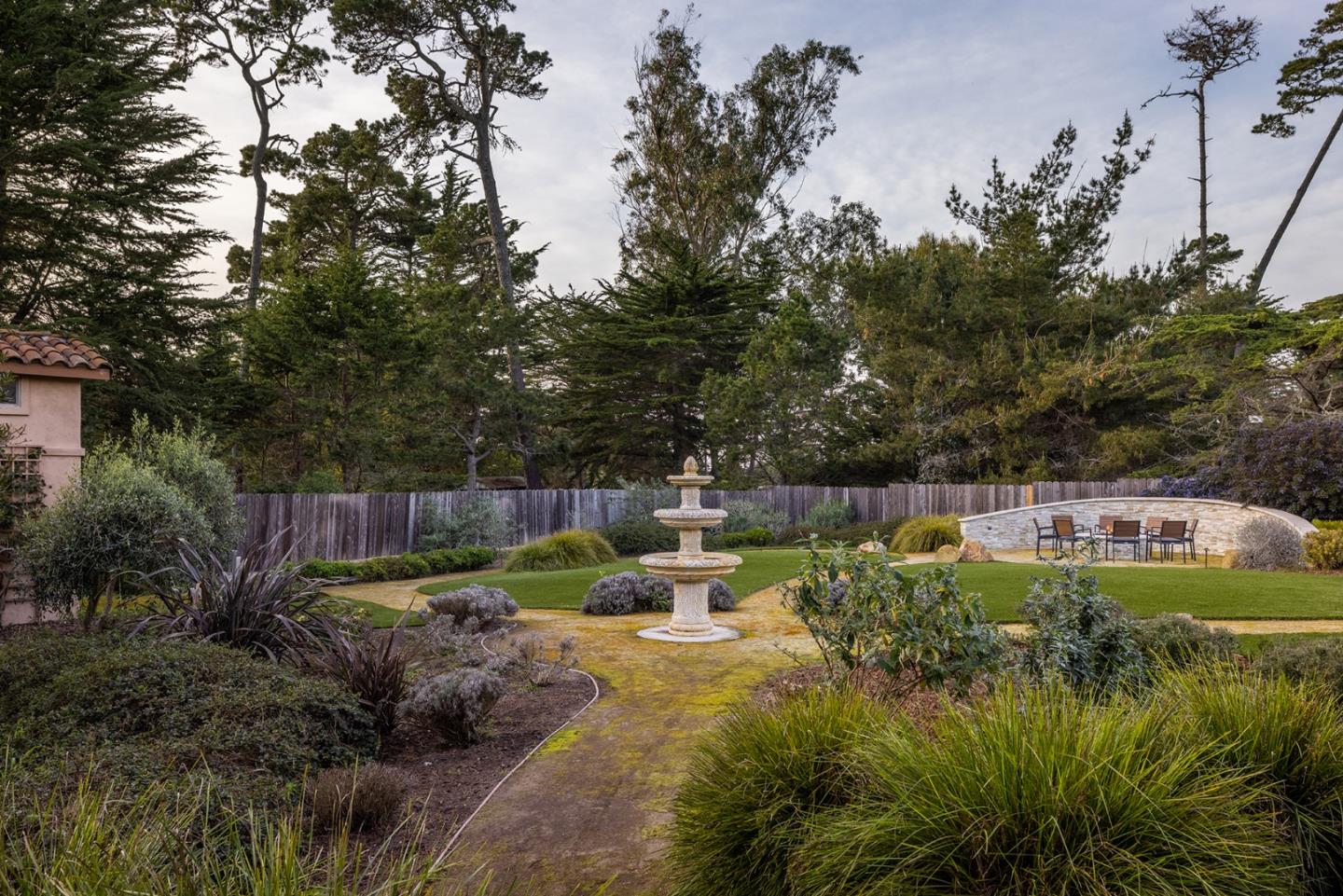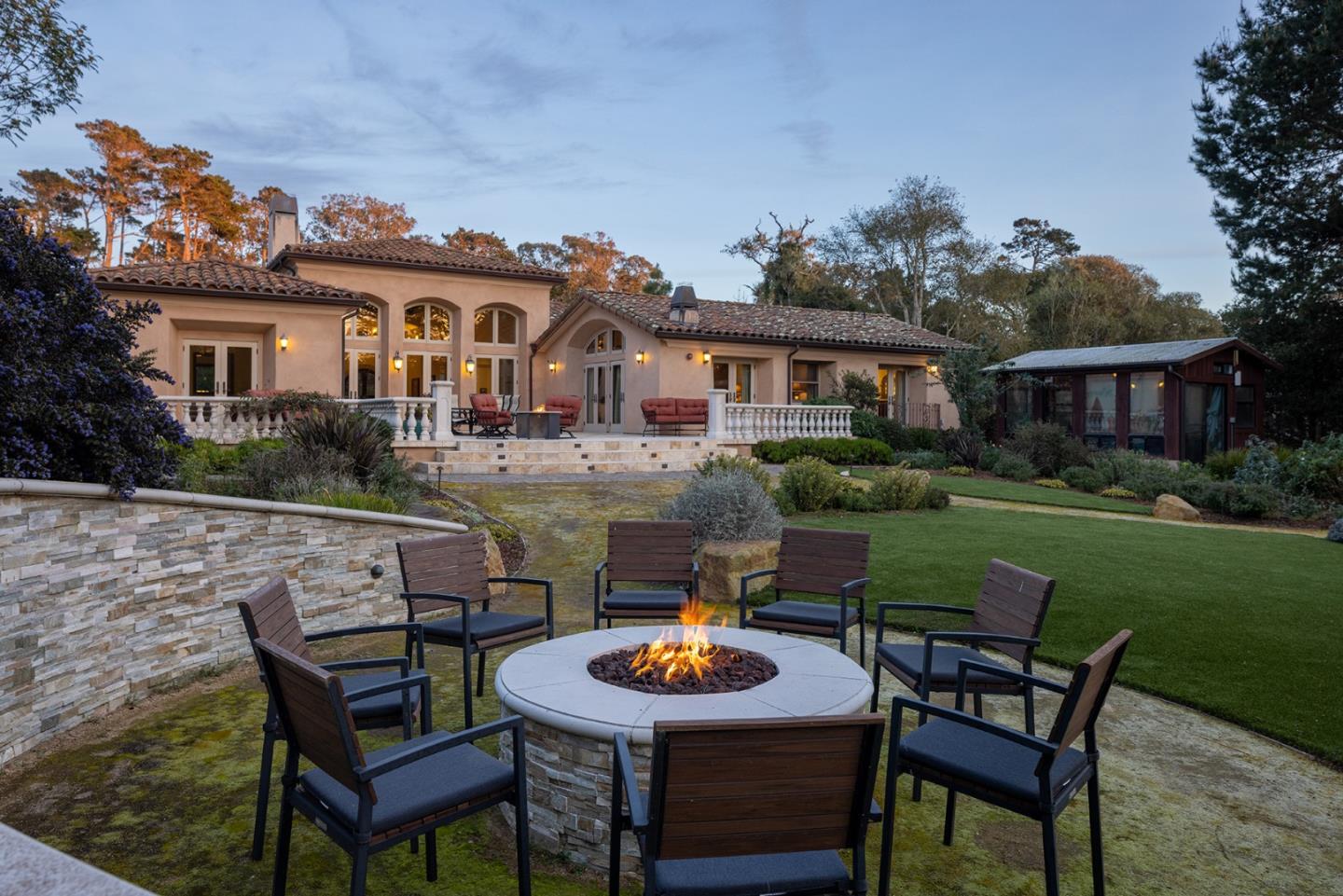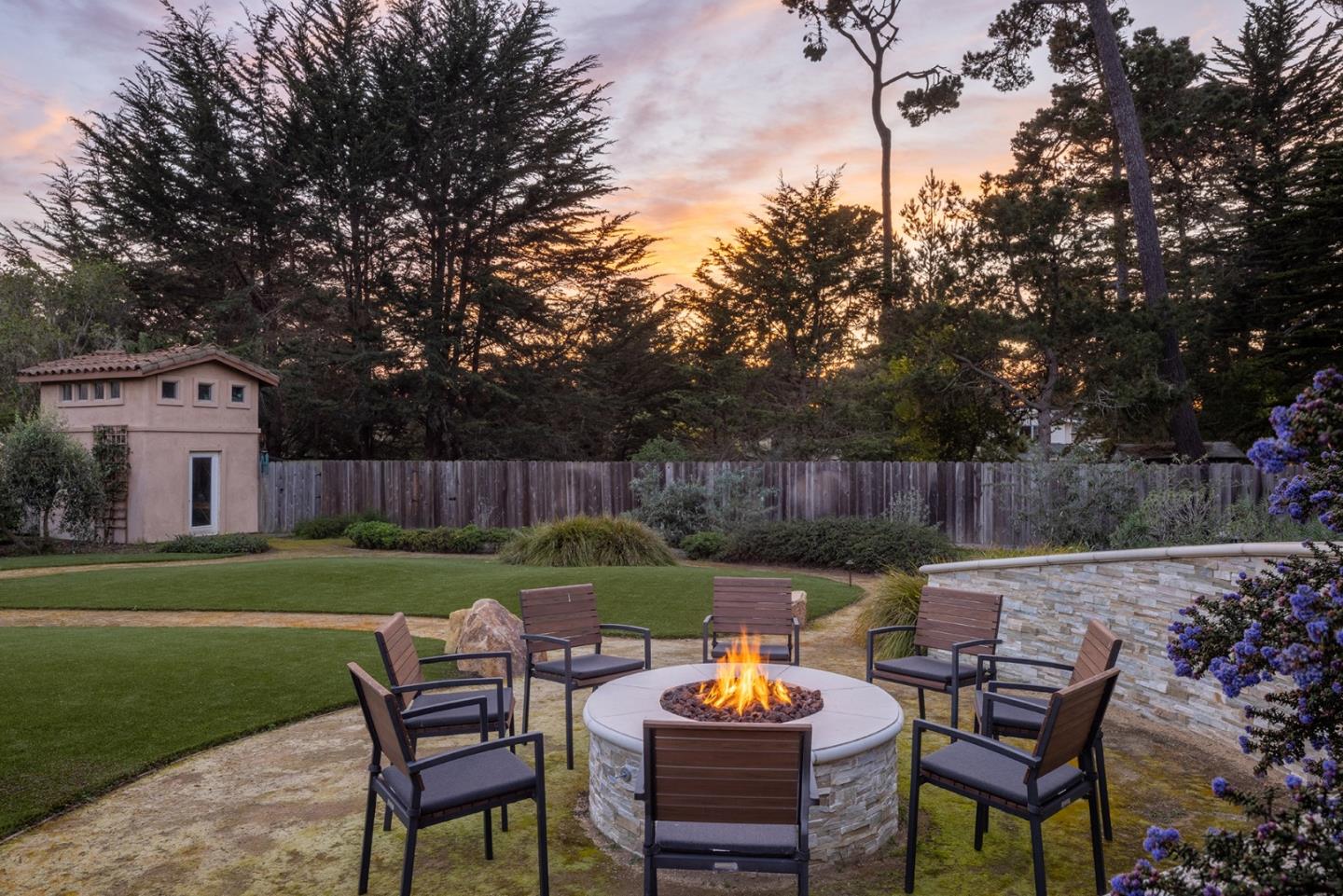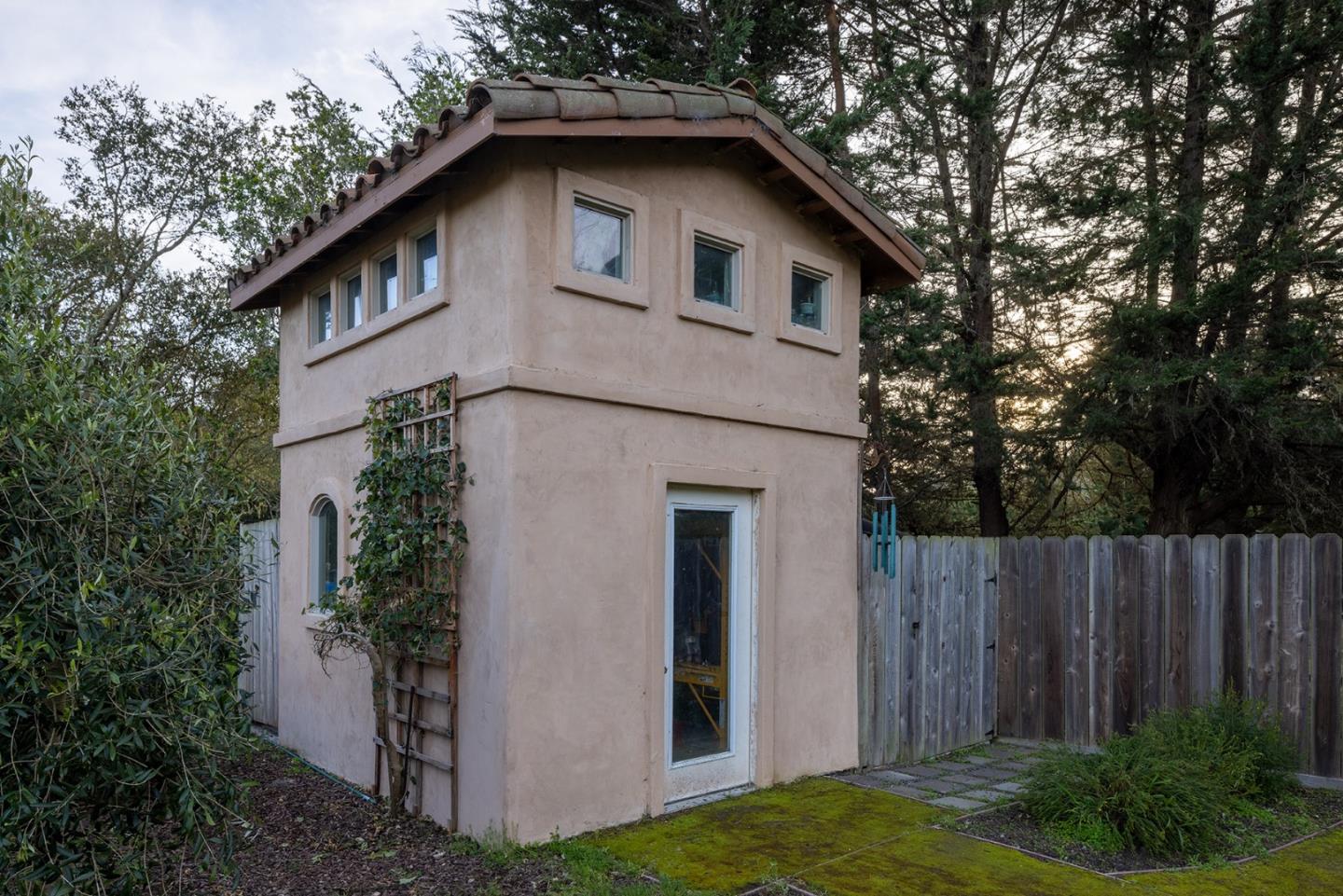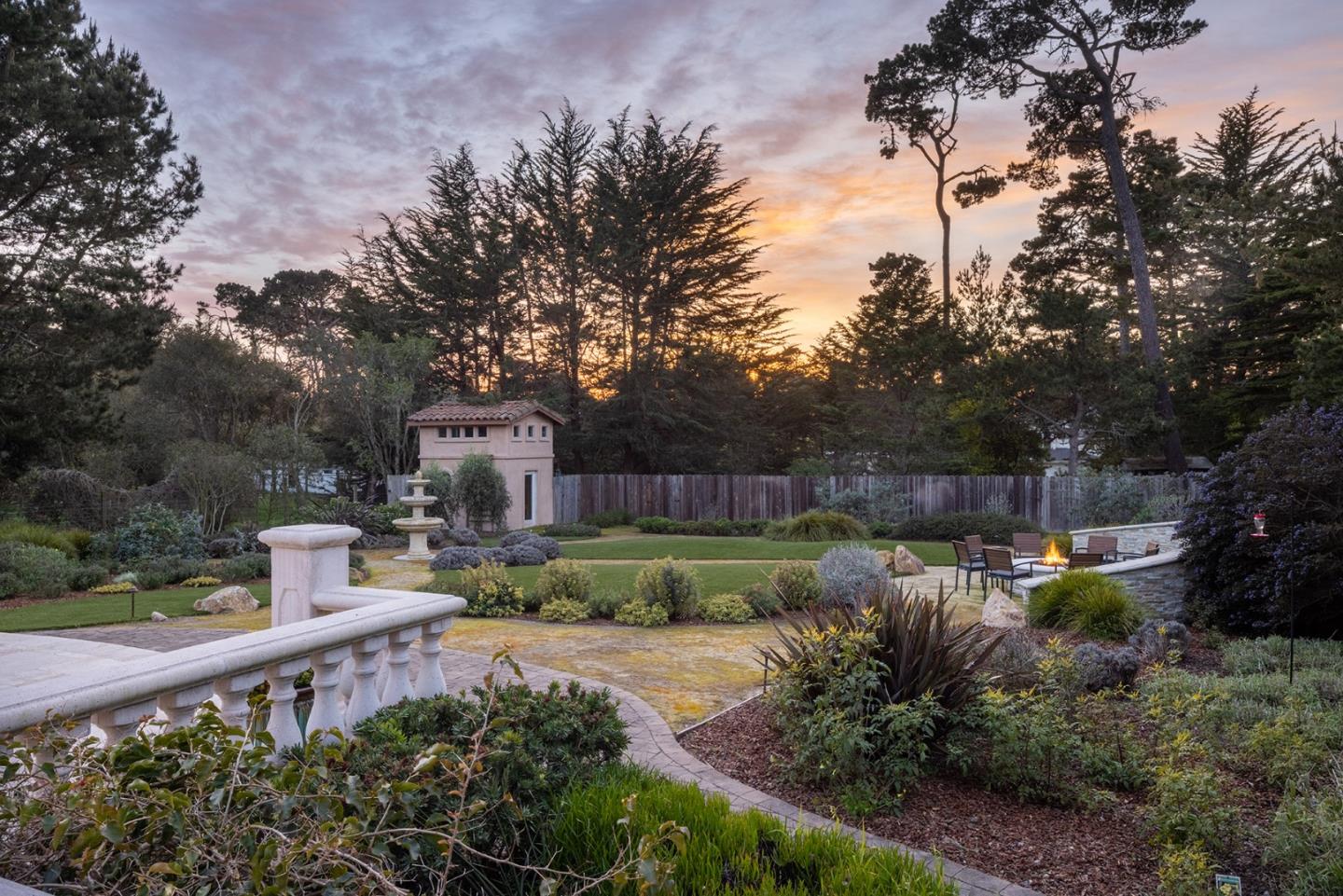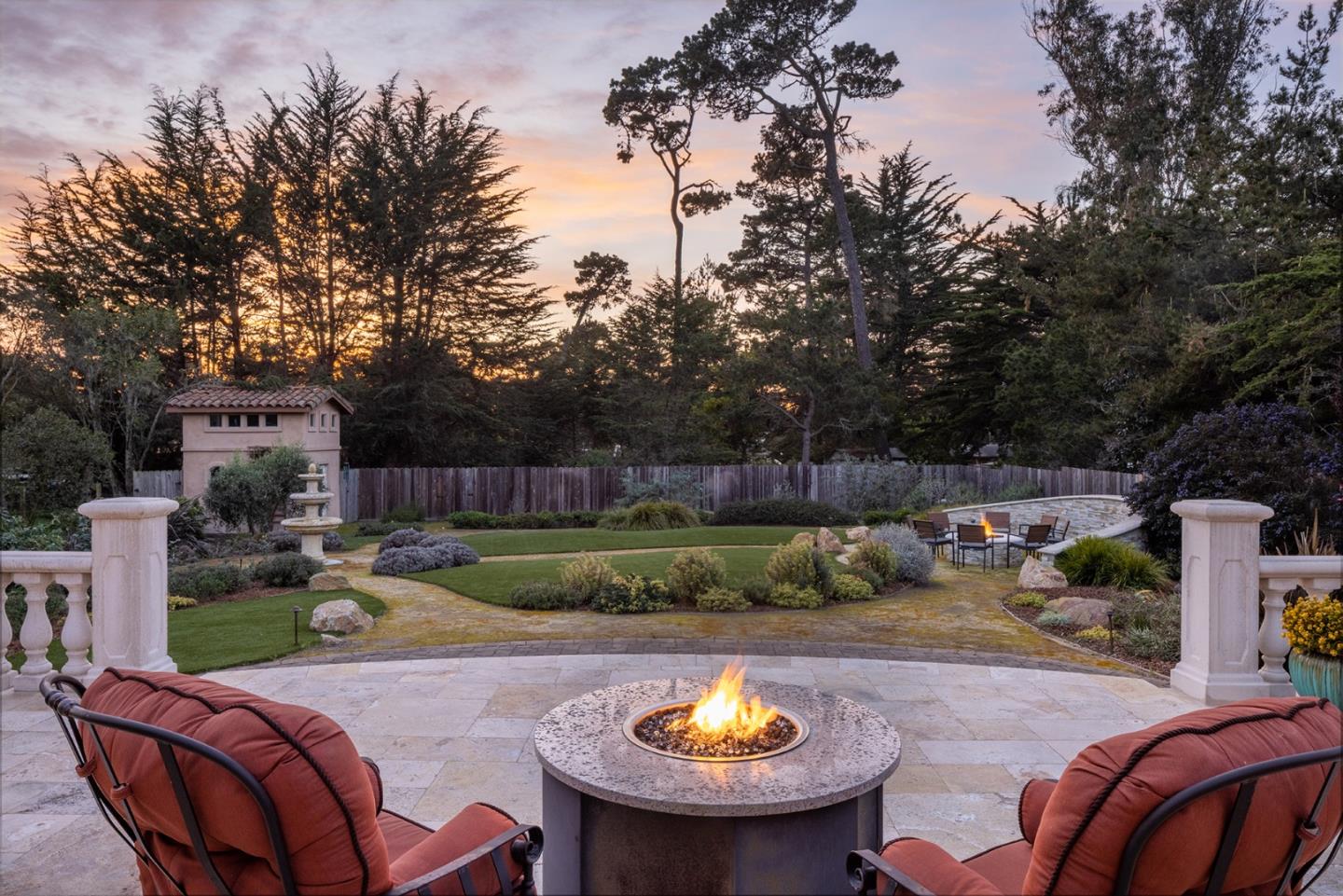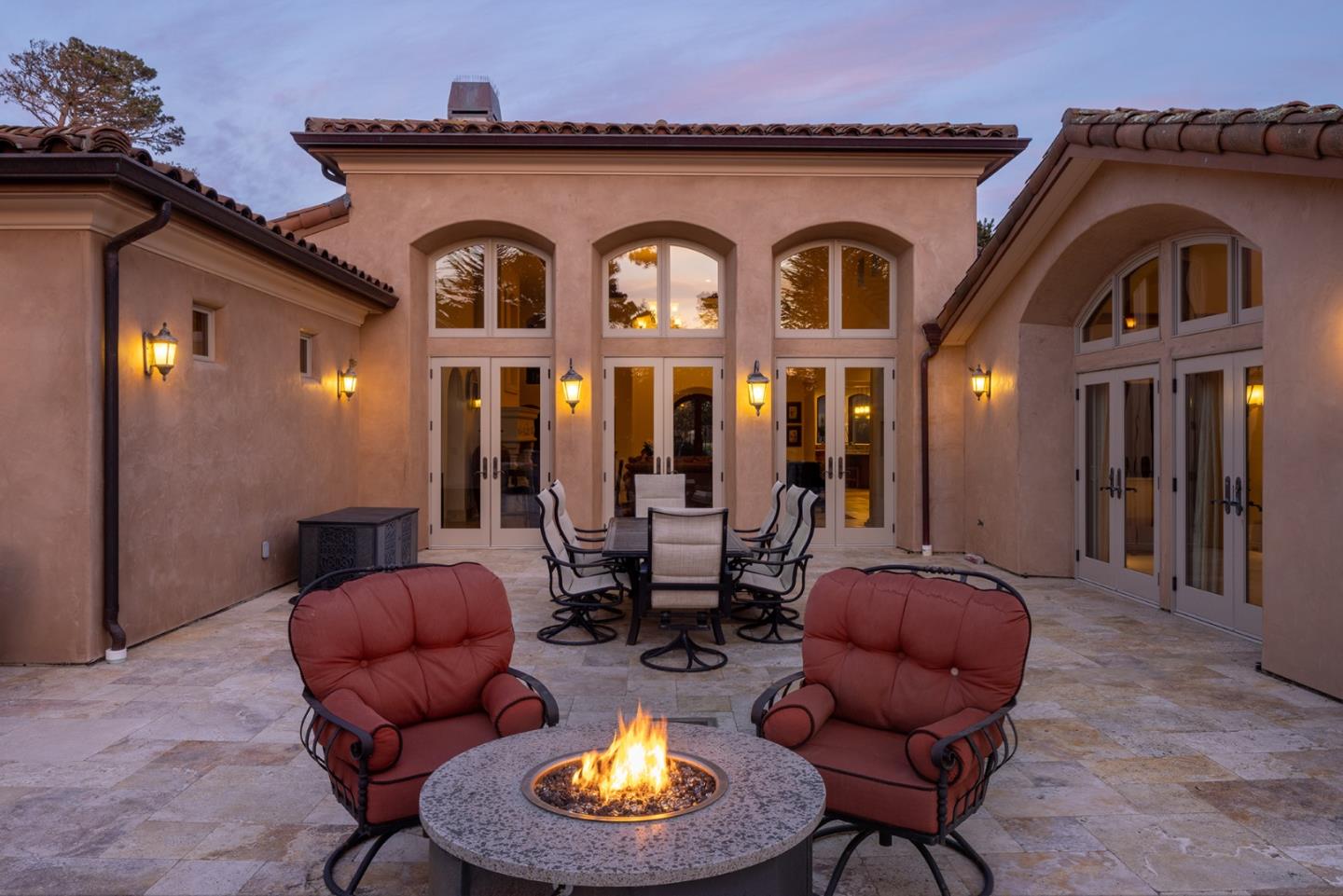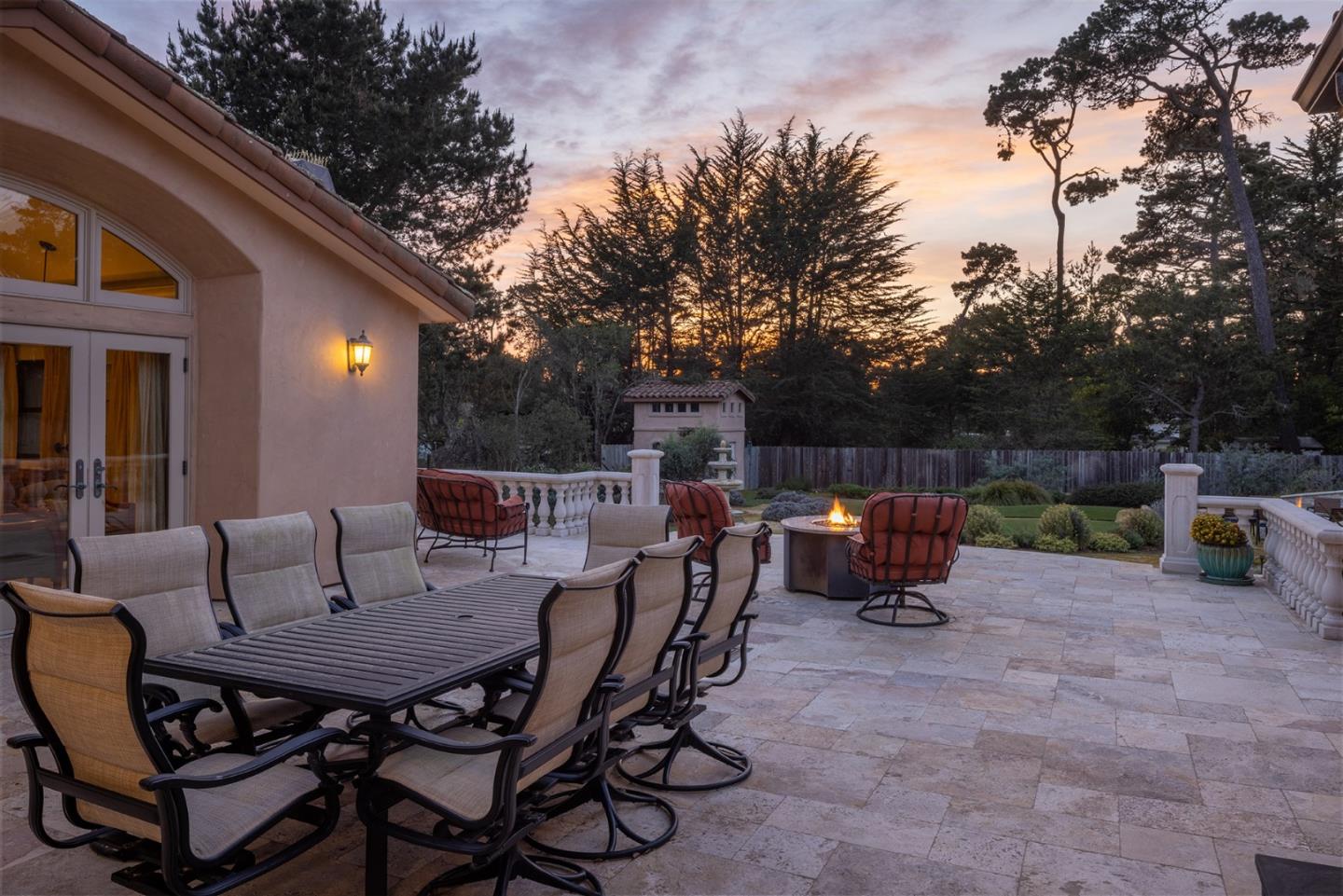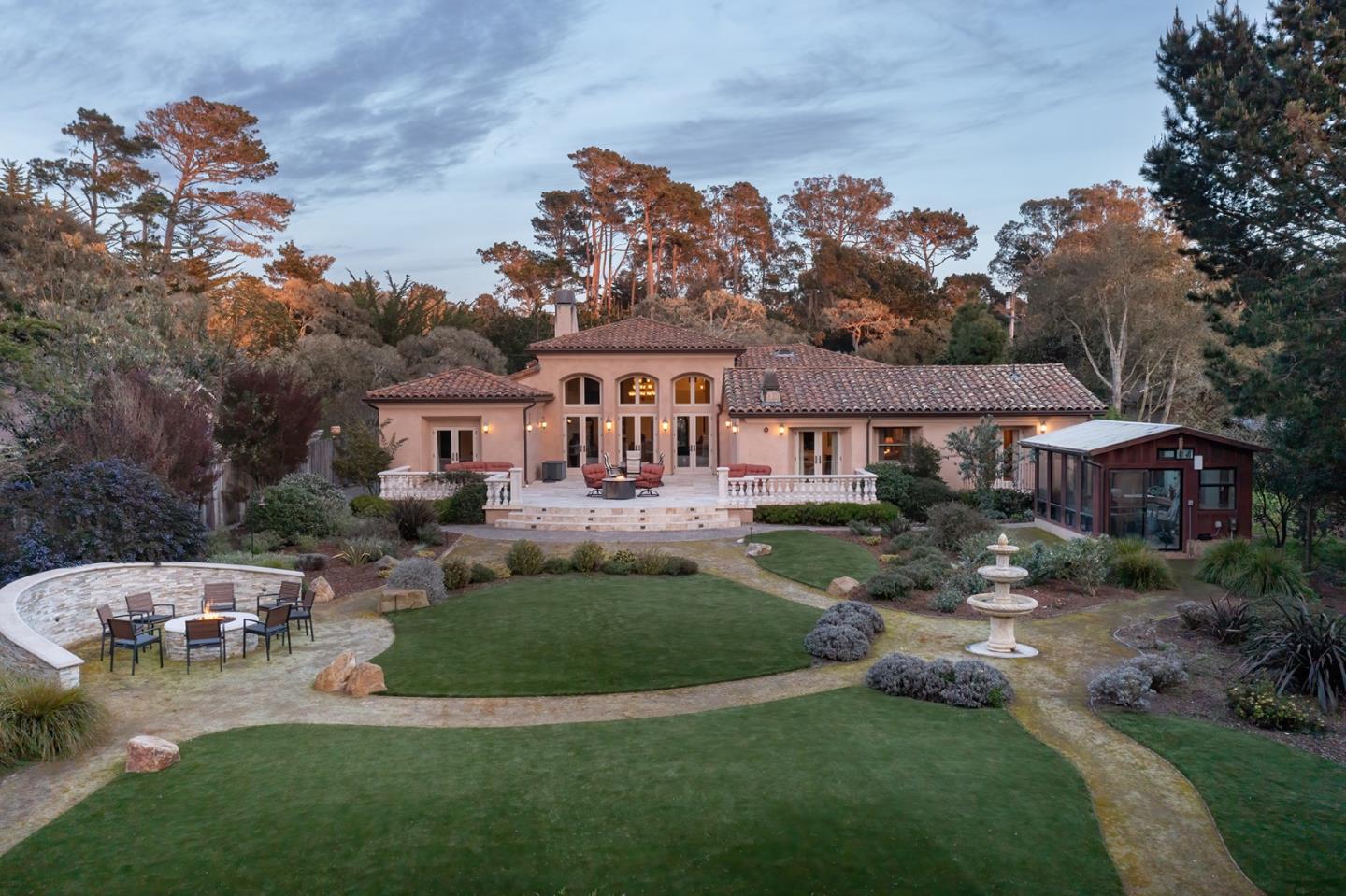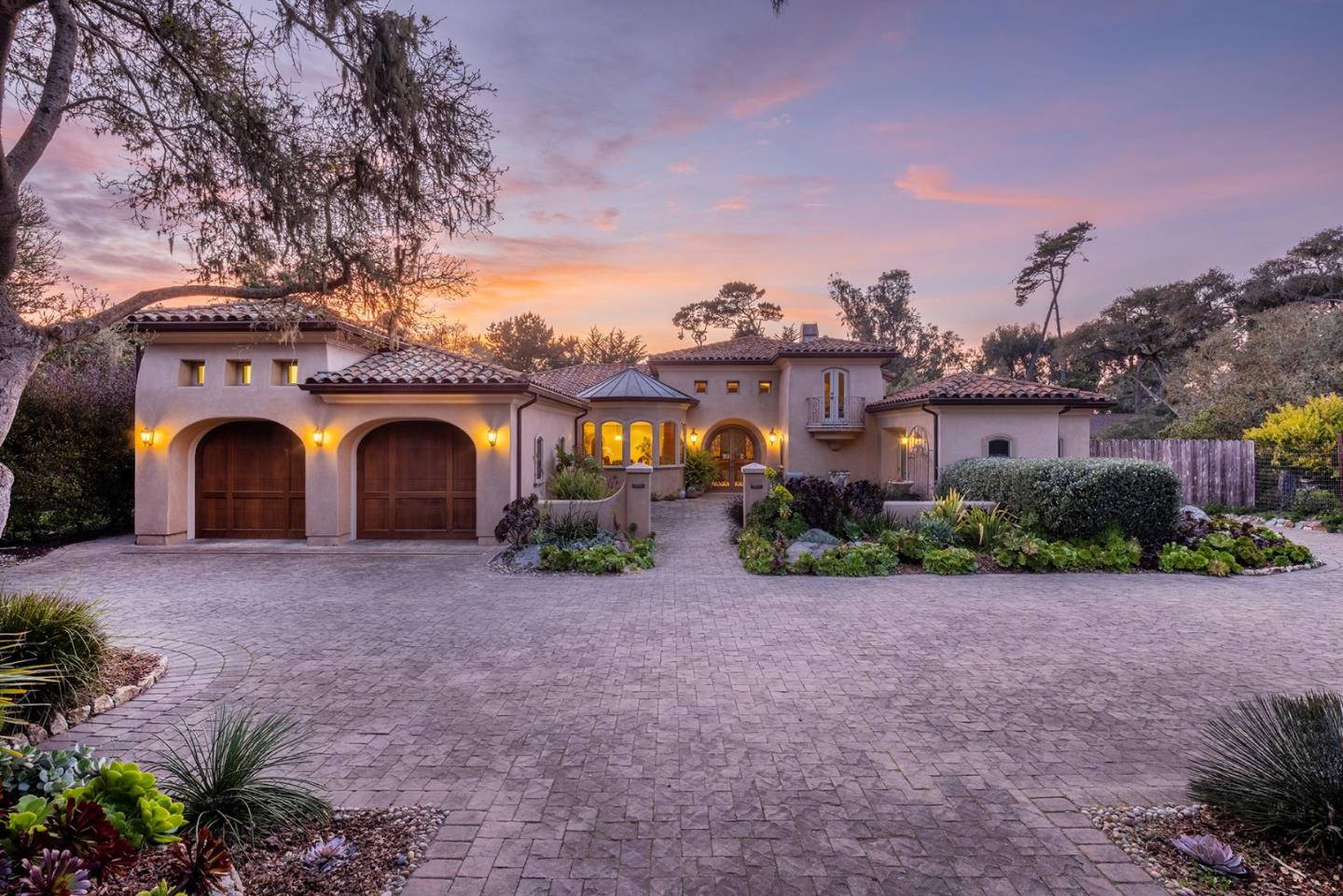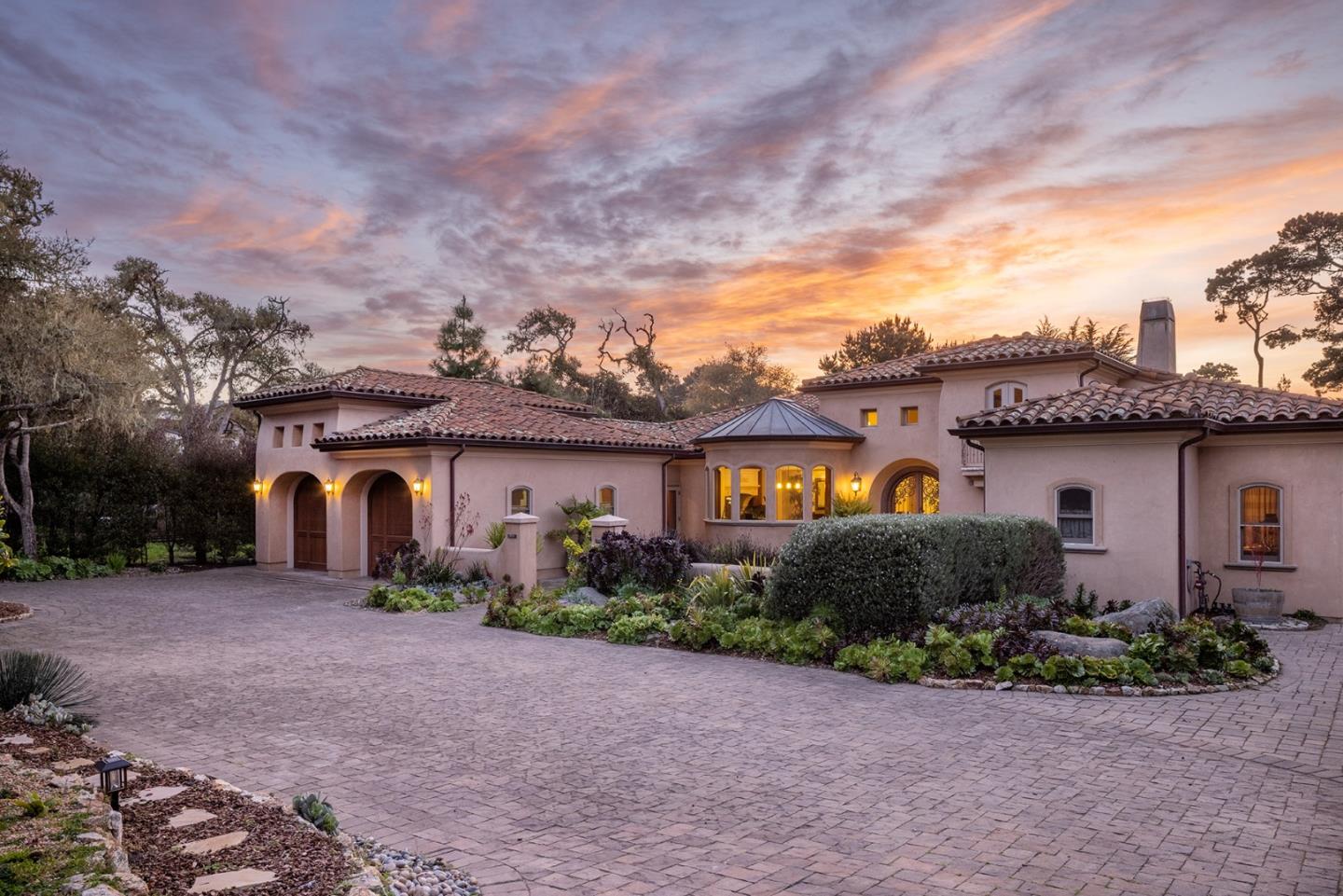 Details:
Lot Sq Feet:
24,358
Fireplaces:
2
HOA?
No
Bank Owned?
No
Status:
Active
Remarks:
Flat, private and gated half-acre lot with a beautiful, single level home featuring high ceilings, open floor plan, light and bright with a huge kitchen, over-sized dining room and living room with 16 fireplace; master suite with spa-like bath; movie theater for 10+; gym; library; all en-suite bedrooms. Every room has outdoor access to take advantage of the patios, balconies and beautifully appointed yard. In addition there is a circle drive and a 3 car garage. All of this and only a few blocks to the ocean!
There are currently no open houses for this property. Please contact
Judith Profeta
to schedule an appointment.