<![CDATA[ var dwellicious_data = { "address": "9093 Tangelo Avenue ", "city": "FONTANA", "state": "CA", "zip": "92335", "zip4": "", "area": "", "subdivision": "", "county": "", "price": "579000", "beds": "3", "baths": "1", "sqft": "1515", "lotsize": "9450", "yearbuilt": "1964-01-01", "proptype": "Residential", "mlsnum": "CRIV23043948", "active": false, "remarks": "Darling family home with extra sized lot and covered back yard patio, great for entertaining. This home has a cooling Pool with Slide & Diving Board, all must have for those hot summers in the Inland Empire--Pool fenced for safety. You'll find this home in a very well established neighborhood, One family owned, first time on the market. Fresh Paint, newer water heater, all windows replaced. Termite complete & storage shed to remain as well as washer, dryer & refrigerator. Home Complete & ready for your family! Thank you for showing!", "photos": [ { "displayorder": 0, "url": "https://media.crmls.org/medias/78d39500-4de8-45fa-a7b3-0eff2c8b874f.jpg", "caption": "" }, "displayorder": 1, "url": "https://media.crmls.org/medias/8fc6545d-5483-45ae-8fd4-30547ff17841.jpg", "caption": "" }, "displayorder": 2, "url": "https://media.crmls.org/medias/5a345ebc-a76c-448f-853a-ddb47606eb85.jpg", "caption": "" }, "displayorder": 3, "url": "https://media.crmls.org/medias/54ff4562-fcf6-43c6-8cdb-fcd38927f5c5.jpg", "caption": "" }, "displayorder": 4, "url": "https://media.crmls.org/medias/e298d30f-8b81-42af-baa0-86fe5df01125.jpg", "caption": "" }, "displayorder": 5, "url": "https://media.crmls.org/medias/0563cf79-c408-4790-94ec-17b4d1bba30a.jpg", "caption": "" }, "displayorder": 6, "url": "https://media.crmls.org/medias/6c58b969-0275-4bed-9b36-7b200badfc08.jpg", "caption": "" }, "displayorder": 7, "url": "https://media.crmls.org/medias/a1bd4a19-18b1-4dfd-a5d4-c5953c874a75.jpg", "caption": "" }, "displayorder": 8, "url": "https://media.crmls.org/medias/e1837f59-8b94-4fe3-a658-b0bd42d4d474.jpg", "caption": "" }, "displayorder": 9, "url": "https://media.crmls.org/medias/f7085e84-47a4-4b0f-9df7-79b03bff5c73.jpg", "caption": "" }, "displayorder": 10, "url": "https://media.crmls.org/medias/6bc5d952-7ae6-4063-9158-9d9f8b9c1a38.jpg", "caption": "" }, "displayorder": 11, "url": "https://media.crmls.org/medias/d9beee89-a828-4d89-9bf4-27b4a000e34f.jpg", "caption": "" }, "displayorder": 12, "url": "https://media.crmls.org/medias/c488e106-3a25-48eb-b493-349a46db3ff3.jpg", "caption": "" }, "displayorder": 13, "url": "https://media.crmls.org/medias/37e06e32-540b-4b2e-bbec-3a09be2d7a31.jpg", "caption": "" }, "displayorder": 14, "url": "https://media.crmls.org/medias/33629fdf-7681-4530-bc6b-37a700f149c0.jpg", "caption": "" }, "displayorder": 15, "url": "https://media.crmls.org/medias/62e5ea2e-c57e-4688-a82a-c9c3b145d22b.jpg", "caption": "" }, "displayorder": 16, "url": "https://media.crmls.org/medias/f80e4d7d-9deb-4f80-9506-7304d99def48.jpg", "caption": "" }, "displayorder": 17, "url": "https://media.crmls.org/medias/e0a4a98a-7f6b-4cc7-942f-081ede4ea665.jpg", "caption": "" }, "displayorder": 18, "url": "https://media.crmls.org/medias/15e5f5cc-88ce-4b11-8e53-9dfbd1484b38.jpg", "caption": "" }, "displayorder": 19, "url": "https://media.crmls.org/medias/3502a65a-fbd5-4ea2-9453-c7cc1d6fbdbb.jpg", "caption": "" }, "displayorder": 20, "url": "https://media.crmls.org/medias/b63c1747-c7c6-47ef-87e4-57098ccfe38e.jpg", "caption": "" }, "displayorder": 21, "url": "https://media.crmls.org/medias/0785fa6b-943d-41d7-bbf3-7705f6993945.jpg", "caption": "" }, "displayorder": 22, "url": "https://media.crmls.org/medias/d0b63f87-bbb0-43c6-8a65-9d521a1738e4.jpg", "caption": "" }, "displayorder": 23, "url": "https://media.crmls.org/medias/472034e6-68ec-484e-beed-0855b84dfe22.jpg", "caption": "" }, "displayorder": 24, "url": "https://media.crmls.org/medias/93231757-19cc-4712-8610-c3c84e5fd261.jpg", "caption": "" }, "displayorder": 25, "url": "https://media.crmls.org/medias/57b1ac06-f749-4ec1-b6aa-ba11a7524046.jpg", "caption": "" }, "displayorder": 26, "url": "https://media.crmls.org/medias/4c1f96f7-7099-493a-af78-40f5787737fb.jpg", "caption": "" }, "displayorder": 27, "url": "https://media.crmls.org/medias/cda77331-c1fc-41c6-acd8-60b25fc7d958.jpg", "caption": "" }, "displayorder": 28, "url": "https://media.crmls.org/medias/33c19ecb-9aa9-443e-9219-47a11d8e1f3f.jpg", "caption": "" }, "displayorder": 29, "url": "https://media.crmls.org/medias/07f63246-3b23-4f42-bae3-93b494b64396.jpg", "caption": "" }, "displayorder": 30, "url": "https://media.crmls.org/medias/0dcc1f41-dbca-4a79-9e82-bd754487bb52.jpg", "caption": "" }, "displayorder": 31, "url": "https://media.crmls.org/medias/c7b2772f-de40-4d6b-ad2b-00bf56bfd5e9.jpg", "caption": "" }, "displayorder": 32, "url": "https://media.crmls.org/medias/425ecf08-c86a-4604-ac4a-a13b6351b229.jpg", "caption": "" }, "displayorder": 33, "url": "https://media.crmls.org/medias/bb30f231-9ecc-409a-95c4-ffcd1929728e.jpg", "caption": "" }, "displayorder": 34, "url": "https://media.crmls.org/medias/fbeca658-595a-43f2-8f05-30cc57d9a96c.jpg", "caption": "" }, "displayorder": 35, "url": "https://media.crmls.org/medias/ab22db43-a3a7-4ea1-8041-2e208d014641.jpg", "caption": "" }, "displayorder": 36, "url": "https://media.crmls.org/medias/209a46b3-bcba-4bc4-8419-15f9e538576d.jpg", "caption": "" }, "displayorder": 37, "url": "https://media.crmls.org/medias/df130c94-6c67-4c50-a940-d48e33529a3a.jpg", "caption": "" }, "displayorder": 38, "url": "https://media.crmls.org/medias/26378127-6c8b-43b8-a4c6-46be04e97f55.jpg", "caption": "" }, "displayorder": 39, "url": "https://media.crmls.org/medias/87fc948d-e2be-4272-ad35-090ecc8eebb0.jpg", "caption": "" }, "displayorder": 40, "url": "https://media.crmls.org/medias/305e2230-decd-4667-99f7-e3b3e87a719c.jpg", "caption": "" }, "displayorder": 41, "url": "https://media.crmls.org/medias/1c554805-b2be-400e-96f6-8f03c632f73e.jpg", "caption": "" }, "displayorder": 42, "url": "https://media.crmls.org/medias/6c7569aa-4c4a-4504-b71a-97f26f557c9d.jpg", "caption": "" }, "displayorder": 43, "url": "https://media.crmls.org/medias/68c7283c-c408-4cc5-a2ae-e8a557723f52.jpg", "caption": "" }, "displayorder": 44, "url": "https://media.crmls.org/medias/cfdc6674-1c8f-4893-a11d-e4028ff490e3.jpg", "caption": "" }, "displayorder": 45, "url": "https://media.crmls.org/medias/cc229da5-68e5-4d42-8499-1a19f1c4c698.jpg", "caption": "" } ], "agent": { "name": "SHELLI COTRISS", "phone": "909-717-4028", "email": "shellicotriss@gmail.com" }, "broker": { "name": "SHELL PROPERTIES", "phone": "", "email": "" } }; ]]>
9093 Tangelo Avenue
FONTANA, CA 92335

Click here for map
Residential Home
$579,000
1,515 Sq Feet
3 Bedrooms
1 Bathroom
1 Partial Bath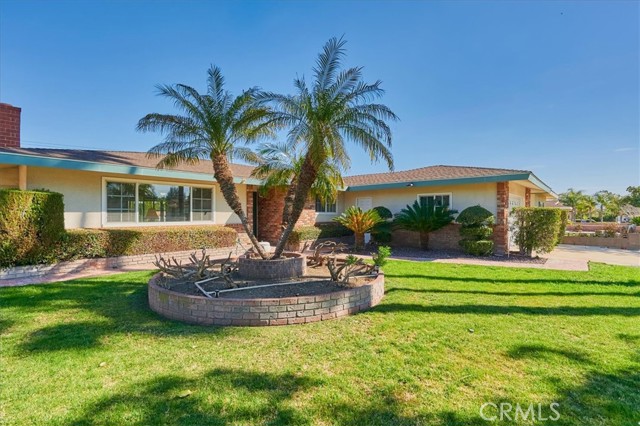 Details:
Lot Sq Feet:
9,450
Fireplaces:
0
HOA?
No
Bank Owned?
No
Status:
Sold
Remarks:
Darling family home with extra sized lot and covered back yard patio, great for entertaining. This home has a cooling Pool with Slide & Diving Board, all must have for those hot summers in the Inland Empire--Pool fenced for safety. You'll find this home in a very well established neighborhood, One family owned, first time on the market. Fresh Paint, newer water heater, all windows replaced. Termite complete & storage shed to remain as well as washer, dryer & refrigerator. Home Complete & ready for your family! Thank you for showing!
There are currently no open houses for this property. Please contact
SHELLI COTRISS
to schedule an appointment.