<![CDATA[ var dwellicious_data = { "address": "19244 Vista Grande Way ", "city": "PORTER RAN", "state": "CA", "zip": "91326", "zip4": "", "area": "", "subdivision": "", "county": "", "price": "1550000", "beds": "3", "baths": "3", "sqft": "3047", "lotsize": "11034", "yearbuilt": "1977-01-01", "proptype": "Residential", "mlsnum": "CRBB23027341", "active": true, "remarks": "REDUCED FOR FAST SALE! SELLERS MOTIVATED! ENTERTAINERS DELIGHT! TURNKEY! Located in the heart of Porter Ranch – A California Ranch Style Home nestled in a "well sought after" neighborhood above Rinaldi welcomes you with 3,047 sqft. living area and a boasting 11,034 sqft. lot. This house offers spacious master bedroom, with step down sitting area, private balcony overlooking a -luscious - landscaped backyard, 2 additional bedrooms and a GREAT ROOM with mountain view - could be converted into 4th bedroom/office room or recreational gym area with a wet bar. Inviting formal living room with vaulted ceilings, a fireplace and a spacious formal dining area with custom-design ceiling, connects to gourmet kitchen with brick BBQ, walk in pantry, plenty of cabinets, sparkling granite counter tops and a breakfast island, which opens into the family room with wet bar and surround sound speakers, overlooking the private, tropical backyard with sparkling swimming pool and spa-which is a perfect setting for entertaining guests or just plain relaxation. This house has 3 fireplaces, 3 baths and 3 car-garage with direct access to the house. Dual pane windows with sliders and some personalized window trimmings. This house is equipped with tankless water heater as well. A laundry shoot feature", "photos": [ { "displayorder": 0, "url": "https://media.crmls.org/medias/47d6db84-ca58-4dce-ad69-09fb3f5107f0.jpg", "caption": "" }, "displayorder": 1, "url": "https://media.crmls.org/medias/560a14de-c860-4a38-8ee0-01272e4767e9.jpg", "caption": "" }, "displayorder": 2, "url": "https://media.crmls.org/medias/f601709c-49f6-4190-93f3-5b0a549a35a5.jpg", "caption": "" }, "displayorder": 3, "url": "https://media.crmls.org/medias/ab589bda-5f96-4e9d-b39e-96e80cff8a0c.jpg", "caption": "" }, "displayorder": 4, "url": "https://media.crmls.org/medias/231d237e-8345-4ee8-9469-18f273b53464.jpg", "caption": "" }, "displayorder": 5, "url": "https://media.crmls.org/medias/e3526026-2ee9-4687-801d-edba4fd7a173.jpg", "caption": "" }, "displayorder": 6, "url": "https://media.crmls.org/medias/b359eff5-367f-4eb8-a2c7-92e856ca2c5f.jpg", "caption": "" }, "displayorder": 7, "url": "https://media.crmls.org/medias/9f731e06-4c5e-4508-9c51-c5b635673db8.jpg", "caption": "" }, "displayorder": 8, "url": "https://media.crmls.org/medias/d77e54dd-028d-465c-a3b5-d9133301bc67.jpg", "caption": "" }, "displayorder": 9, "url": "https://media.crmls.org/medias/8569a915-d37e-4261-93c3-95e955a40daf.jpg", "caption": "" }, "displayorder": 10, "url": "https://media.crmls.org/medias/07c1ac3a-0ac1-4020-a2a1-ee229e74ae20.jpg", "caption": "" }, "displayorder": 11, "url": "https://media.crmls.org/medias/e366d1a2-c693-4d83-b128-2e39963e9383.jpg", "caption": "" }, "displayorder": 12, "url": "https://media.crmls.org/medias/6bd783fe-8fc7-4c0e-8a41-76c90812a6a2.jpg", "caption": "" }, "displayorder": 13, "url": "https://media.crmls.org/medias/7ada5c63-a5b1-4de1-9634-505dc7dcd53a.jpg", "caption": "" }, "displayorder": 14, "url": "https://media.crmls.org/medias/13c6b296-6cb6-4a93-b114-9e039190dd3e.jpg", "caption": "" }, "displayorder": 15, "url": "https://media.crmls.org/medias/c80ddc6a-6c90-4d09-a3a8-e72cae5db749.jpg", "caption": "" }, "displayorder": 16, "url": "https://media.crmls.org/medias/1b15cf5b-2199-4d57-8e42-aca5f348bbd0.jpg", "caption": "" }, "displayorder": 17, "url": "https://media.crmls.org/medias/154b54ab-56dd-4c92-819d-c97030bca274.jpg", "caption": "" }, "displayorder": 18, "url": "https://media.crmls.org/medias/3d6a55ae-c796-45f9-ad91-d78f36123dc3.jpg", "caption": "" }, "displayorder": 19, "url": "https://media.crmls.org/medias/76fb5d97-83a8-42d5-a6ae-eb70dc73fcf3.jpg", "caption": "" }, "displayorder": 20, "url": "https://media.crmls.org/medias/f8958bbd-4d1c-4541-982d-94e36af069b3.jpg", "caption": "" }, "displayorder": 21, "url": "https://media.crmls.org/medias/33e6e25e-83c9-433f-94bd-cc084e585d6d.jpg", "caption": "" }, "displayorder": 22, "url": "https://media.crmls.org/medias/01c7dc58-f70b-4c5e-9095-1cb5f3a03f7c.jpg", "caption": "" }, "displayorder": 23, "url": "https://media.crmls.org/medias/5c2f7db8-5d88-4cec-b76f-b1d00f5522bc.jpg", "caption": "" }, "displayorder": 24, "url": "https://media.crmls.org/medias/670ba059-1bd4-4df4-86eb-c819a75da219.jpg", "caption": "" }, "displayorder": 25, "url": "https://media.crmls.org/medias/862ef025-d090-414d-a5a7-cb855eb7f08d.jpg", "caption": "" }, "displayorder": 26, "url": "https://media.crmls.org/medias/ebdb29c2-546a-4e34-a3bc-4092417ff454.jpg", "caption": "" }, "displayorder": 27, "url": "https://media.crmls.org/medias/68343f33-5be0-4abf-bcd2-8afcbddcfce7.jpg", "caption": "" }, "displayorder": 28, "url": "https://media.crmls.org/medias/ba3a1afb-d0db-4c81-a73a-85d7627fb870.jpg", "caption": "" }, "displayorder": 29, "url": "https://media.crmls.org/medias/39743f23-99d0-4836-9f0d-89c0daca253b.jpg", "caption": "" }, "displayorder": 30, "url": "https://media.crmls.org/medias/9b4897e4-047a-4eca-8013-8706df3b040d.jpg", "caption": "" }, "displayorder": 31, "url": "https://media.crmls.org/medias/1c25bb44-cead-4a8e-92d4-ee1591f8481b.jpg", "caption": "" }, "displayorder": 32, "url": "https://media.crmls.org/medias/5fedf64e-fba7-46e9-a980-4b3726e42fcb.jpg", "caption": "" }, "displayorder": 33, "url": "https://media.crmls.org/medias/efa37a11-546e-42ed-a0ce-b73bdcf52dc4.jpg", "caption": "" }, "displayorder": 34, "url": "https://media.crmls.org/medias/e2171a03-bc41-43ac-b96d-9d16c8e4afee.jpg", "caption": "" }, "displayorder": 35, "url": "https://media.crmls.org/medias/4dab0222-d042-44d7-b203-3d3a6b3a6f1c.jpg", "caption": "" }, "displayorder": 36, "url": "https://media.crmls.org/medias/dc01ab70-7467-4920-8ecc-24776463c9d3.jpg", "caption": "" }, "displayorder": 37, "url": "https://media.crmls.org/medias/f1bbe831-523b-4335-a20a-769fb2058ec9.jpg", "caption": "" }, "displayorder": 38, "url": "https://media.crmls.org/medias/4880e8ab-95d5-4170-9bc0-4d45b8fa1b02.jpg", "caption": "" }, "displayorder": 39, "url": "https://media.crmls.org/medias/54f4429a-208c-436c-b4c4-d05c8d83a401.jpg", "caption": "" }, "displayorder": 40, "url": "https://media.crmls.org/medias/e496790c-ab86-4dbc-9dea-5926dbe0f586.jpg", "caption": "" }, "displayorder": 41, "url": "https://media.crmls.org/medias/902e7617-6d25-45d5-874e-754031d98b78.jpg", "caption": "" }, "displayorder": 42, "url": "https://media.crmls.org/medias/d3c24d2a-c848-484a-9481-48f9a4d62c3a.jpg", "caption": "" }, "displayorder": 43, "url": "https://media.crmls.org/medias/d4faa0e9-a4d7-4a55-b58a-313a03deefae.jpg", "caption": "" }, "displayorder": 44, "url": "https://media.crmls.org/medias/9efe2cc4-80c5-422b-8431-8a44cfbd430b.jpg", "caption": "" }, "displayorder": 45, "url": "https://media.crmls.org/medias/56858a1b-03a3-4803-81e1-da130d56f9a1.jpg", "caption": "" }, "displayorder": 46, "url": "https://media.crmls.org/medias/a8509688-efd6-444b-893c-d74e39b2ffb1.jpg", "caption": "" }, "displayorder": 47, "url": "https://media.crmls.org/medias/080d5ba0-387a-4ca7-98b3-386ba1951975.jpg", "caption": "" }, "displayorder": 48, "url": "https://media.crmls.org/medias/091d7ab1-9c0d-4a23-b03c-a3dcd251e39f.jpg", "caption": "" } ], "agent": { "name": "Carmencita Harand", "phone": "", "email": "menchieh@icloud.com" }, "broker": { "name": "Keller Williams Realty World Media Center", "phone": "", "email": "" } }; ]]>
19244 Vista Grande Way
PORTER RAN, CA 91326

Click here for map
Residential Home
$1,550,000
3,047 Sq Feet
3 Bedrooms
3 Bathrooms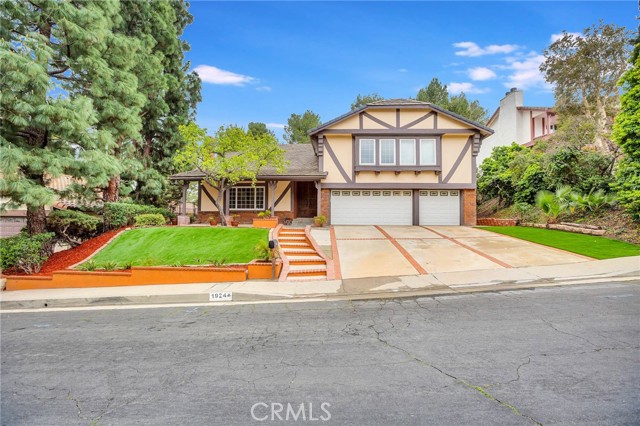 Listed by Carmencita Harand of Keller Williams Realty World Media Center
DRE# 01258678
Details:
Lot Sq Feet:
11,034
Fireplaces:
0
HOA?
No
Bank Owned?
No
Status:
Active
Remarks:
REDUCED FOR FAST SALE! SELLERS MOTIVATED! ENTERTAINERS DELIGHT! TURNKEY! Located in the heart of Porter Ranch – A California Ranch Style Home nestled in a "well sought after" neighborhood above Rinaldi welcomes you with 3,047 sqft. living area and a boasting 11,034 sqft. lot. This house offers spacious master bedroom, with step down sitting area, private balcony overlooking a -luscious - landscaped backyard, 2 additional bedrooms and a GREAT ROOM with mountain view - could be converted into 4th bedroom/office room or recreational gym area with a wet bar. Inviting formal living room with vaulted ceilings, a fireplace and a spacious formal dining area with custom-design ceiling, connects to gourmet kitchen with brick BBQ, walk in pantry, plenty of cabinets, sparkling granite counter tops and a breakfast island, which opens into the family room with wet bar and surround sound speakers, overlooking the private, tropical backyard with sparkling swimming pool and spa-which is a perfect setting for entertaining guests or just plain relaxation. This house has 3 fireplaces, 3 baths and 3 car-garage with direct access to the house. Dual pane windows with sliders and some personalized window trimmings. This house is equipped with tankless water heater as well. A laundry shoot feature
There are currently no open houses for this property. Please contact
Carmencita Harand
to schedule an appointment.