<![CDATA[ var dwellicious_data = { "address": "5152 Waggle ", "city": "RICHMOND", "state": "CA", "zip": "94806", "zip4": "", "area": "", "subdivision": "", "county": "", "price": "728000", "beds": "3", "baths": "2", "sqft": "1853", "lotsize": "4842", "yearbuilt": "2016-01-01", "proptype": "Residential", "mlsnum": "41022147", "active": false, "remarks": "Extremely popular Parklands plan features large living and dining area with outdoor enclosed patio off of dining. Beautiful kitchen includes granite counters, s/s appliances w/ refrigerator plus a convenient island overlooking Large family room. Upstairs Primary with en-suite and two secondary bedrooms with 2nd full bath. Has two car attached garage. Side yard and patio and fully fenced. Off Richmond Parkway, Near San Pablo Bay in the Richmond Club area.", "photos": [ { "displayorder": 0, "url": "//cdnparap30.paragonrels.com/ParagonImages/Property/P3/MAXEBRDI/41022147/0/0/0/9b694a99168ec75e9f88517cae15e57f/128/ae06049fbb251cd5ccf6b423dda1cbbe/41022147.JPG", "caption": "" }, "displayorder": 1, "url": "//cdnparap30.paragonrels.com/ParagonImages/Property/P3/MAXEBRDI/41022147/1/0/0/dd2a0d46feaac0cdc4f32b08dbf67d96/128/ae06049fbb251cd5ccf6b423dda1cbbe/41022147-1.JPG", "caption": "" }, "displayorder": 2, "url": "//cdnparap30.paragonrels.com/ParagonImages/Property/P3/MAXEBRDI/41022147/2/0/0/48b54ad36ec49d2bf84f1df3c98e8690/128/ae06049fbb251cd5ccf6b423dda1cbbe/41022147-2.JPG", "caption": "" }, "displayorder": 3, "url": "//cdnparap30.paragonrels.com/ParagonImages/Property/P3/MAXEBRDI/41022147/3/0/0/85550746b0fca0014af660a42e03b07f/128/ae06049fbb251cd5ccf6b423dda1cbbe/41022147-3.JPG", "caption": "" }, "displayorder": 4, "url": "//cdnparap30.paragonrels.com/ParagonImages/Property/P3/MAXEBRDI/41022147/4/0/0/1920d9c3b7df0cde0b8db0252f7aa3ee/128/ae06049fbb251cd5ccf6b423dda1cbbe/41022147-4.JPG", "caption": "" }, "displayorder": 5, "url": "//cdnparap30.paragonrels.com/ParagonImages/Property/P3/MAXEBRDI/41022147/5/0/0/74a26b8f524f8e62a926a52c5b933330/128/ae06049fbb251cd5ccf6b423dda1cbbe/41022147-5.JPG", "caption": "" }, "displayorder": 6, "url": "//cdnparap30.paragonrels.com/ParagonImages/Property/P3/MAXEBRDI/41022147/6/0/0/dd827484bef54adda890ad16d739a1b1/128/ae06049fbb251cd5ccf6b423dda1cbbe/41022147-6.JPG", "caption": "" }, "displayorder": 7, "url": "//cdnparap30.paragonrels.com/ParagonImages/Property/P3/MAXEBRDI/41022147/7/0/0/69bbe9b551ac474484a986ea5baca76b/128/ae06049fbb251cd5ccf6b423dda1cbbe/41022147-7.JPG", "caption": "" }, "displayorder": 8, "url": "//cdnparap30.paragonrels.com/ParagonImages/Property/P3/MAXEBRDI/41022147/8/0/0/f45f3c6f2df9be0c2543ab83c6261245/128/ae06049fbb251cd5ccf6b423dda1cbbe/41022147-8.JPG", "caption": "" }, "displayorder": 9, "url": "//cdnparap30.paragonrels.com/ParagonImages/Property/P3/MAXEBRDI/41022147/9/0/0/b6b58c06fbcb404d765142b762edb87d/128/ae06049fbb251cd5ccf6b423dda1cbbe/41022147-9.JPG", "caption": "" }, "displayorder": 10, "url": "//cdnparap30.paragonrels.com/ParagonImages/Property/P3/MAXEBRDI/41022147/10/0/0/e3f9aa218cfd5aa3f6751fd98ff0a27e/128/ae06049fbb251cd5ccf6b423dda1cbbe/41022147-10.JPG", "caption": "" }, "displayorder": 11, "url": "//cdnparap30.paragonrels.com/ParagonImages/Property/P3/MAXEBRDI/41022147/11/0/0/644a6c4f0fd5ff053287c70ec10e8657/128/ae06049fbb251cd5ccf6b423dda1cbbe/41022147-11.JPG", "caption": "" }, "displayorder": 12, "url": "//cdnparap30.paragonrels.com/ParagonImages/Property/P3/MAXEBRDI/41022147/12/0/0/b30d2e738ff6f1b937bf1a49dbcd6072/128/ae06049fbb251cd5ccf6b423dda1cbbe/41022147-12.JPG", "caption": "" }, "displayorder": 13, "url": "//cdnparap30.paragonrels.com/ParagonImages/Property/P3/MAXEBRDI/41022147/13/0/0/f163d318c077c66b1cf32310f20189a1/128/ae06049fbb251cd5ccf6b423dda1cbbe/41022147-13.JPG", "caption": "" }, "displayorder": 14, "url": "//cdnparap30.paragonrels.com/ParagonImages/Property/P3/MAXEBRDI/41022147/14/0/0/222d8e1eaa5310d3f72c803190a303c7/128/ae06049fbb251cd5ccf6b423dda1cbbe/41022147-14.JPG", "caption": "" }, "displayorder": 15, "url": "//cdnparap30.paragonrels.com/ParagonImages/Property/P3/MAXEBRDI/41022147/15/0/0/08e2ef3bb372f3beb6a4a8126415cc93/128/ae06049fbb251cd5ccf6b423dda1cbbe/41022147-15.JPG", "caption": "" }, "displayorder": 16, "url": "//cdnparap30.paragonrels.com/ParagonImages/Property/P3/MAXEBRDI/41022147/16/0/0/746750a8ad6b2c76e5b041540af903c8/128/ae06049fbb251cd5ccf6b423dda1cbbe/41022147-16.JPG", "caption": "" }, "displayorder": 17, "url": "//cdnparap30.paragonrels.com/ParagonImages/Property/P3/MAXEBRDI/41022147/18/0/0/c291f3eb2cd18e899c23943df8882e2c/128/ae06049fbb251cd5ccf6b423dda1cbbe/41022147-18.JPG", "caption": "" }, "displayorder": 18, "url": "//cdnparap30.paragonrels.com/ParagonImages/Property/P3/MAXEBRDI/41022147/19/0/0/1ae37db4843b8e0de6466304e2515f55/128/ae06049fbb251cd5ccf6b423dda1cbbe/41022147-19.JPG", "caption": "" }, "displayorder": 19, "url": "//cdnparap30.paragonrels.com/ParagonImages/Property/P3/MAXEBRDI/41022147/20/0/0/33ccd4f08d2d6ac7925a85569b2df383/128/ae06049fbb251cd5ccf6b423dda1cbbe/41022147-20.JPG", "caption": "" }, "displayorder": 20, "url": "//cdnparap30.paragonrels.com/ParagonImages/Property/P3/MAXEBRDI/41022147/21/0/0/ddbc96d98ea5adb1ec9abb9cfd9fc651/128/ae06049fbb251cd5ccf6b423dda1cbbe/41022147-21.JPG", "caption": "" }, "displayorder": 21, "url": "//cdnparap30.paragonrels.com/ParagonImages/Property/P3/MAXEBRDI/41022147/22/0/0/01db2eb7b16eb042a125c8088a8fb6af/128/ae06049fbb251cd5ccf6b423dda1cbbe/41022147-22.JPG", "caption": "" }, "displayorder": 22, "url": "//cdnparap30.paragonrels.com/ParagonImages/Property/P3/MAXEBRDI/41022147/23/0/0/c6347cf171529d627363439f37146c5b/128/ae06049fbb251cd5ccf6b423dda1cbbe/41022147-23.JPG", "caption": "" }, "displayorder": 23, "url": "//cdnparap30.paragonrels.com/ParagonImages/Property/P3/MAXEBRDI/41022147/24/0/0/0c20c34cef9426824868f027bb755567/128/ae06049fbb251cd5ccf6b423dda1cbbe/41022147-24.JPG", "caption": "" }, "displayorder": 24, "url": "//cdnparap30.paragonrels.com/ParagonImages/Property/P3/MAXEBRDI/41022147/25/0/0/0919648acb3c3fab073eabd3a7114c0f/128/ae06049fbb251cd5ccf6b423dda1cbbe/41022147-25.JPG", "caption": "" }, "displayorder": 25, "url": "//cdnparap30.paragonrels.com/ParagonImages/Property/P3/MAXEBRDI/41022147/26/0/0/5dbed63b1c1389fccf1d6ee61df950c6/128/ae06049fbb251cd5ccf6b423dda1cbbe/41022147-26.JPG", "caption": "" }, "displayorder": 26, "url": "//cdnparap30.paragonrels.com/ParagonImages/Property/P3/MAXEBRDI/41022147/27/0/0/5c25ea72b64c20b5cf3feff7e950f6c5/128/ae06049fbb251cd5ccf6b423dda1cbbe/41022147-27.JPG", "caption": "" }, "displayorder": 27, "url": "//cdnparap30.paragonrels.com/ParagonImages/Property/P3/MAXEBRDI/41022147/28/0/0/8d545565156a4b0d5c2460c329b5eae3/128/ae06049fbb251cd5ccf6b423dda1cbbe/41022147-28.JPG", "caption": "" }, "displayorder": 28, "url": "//cdnparap30.paragonrels.com/ParagonImages/Property/P3/MAXEBRDI/41022147/29/0/0/48ca60f57dbd44cd4c890b0383d60e39/128/ae06049fbb251cd5ccf6b423dda1cbbe/41022147-29.JPG", "caption": "" }, "displayorder": 29, "url": "//cdnparap30.paragonrels.com/ParagonImages/Property/P3/MAXEBRDI/41022147/30/0/0/89c34d7645f98bf48fbd718975da4fd9/128/ae06049fbb251cd5ccf6b423dda1cbbe/41022147-30.JPG", "caption": "" }, "displayorder": 30, "url": "//cdnparap30.paragonrels.com/ParagonImages/Property/P3/MAXEBRDI/41022147/31/0/0/478b6fa32d3d37ff0294e73d201bcee5/128/ae06049fbb251cd5ccf6b423dda1cbbe/41022147-31.JPG", "caption": "" }, "displayorder": 31, "url": "//cdnparap30.paragonrels.com/ParagonImages/Property/P3/MAXEBRDI/41022147/32/0/0/344141fb7c3589f0942948e5f94e43f6/128/ae06049fbb251cd5ccf6b423dda1cbbe/41022147-32.JPG", "caption": "" }, "displayorder": 32, "url": "//cdnparap30.paragonrels.com/ParagonImages/Property/P3/MAXEBRDI/41022147/33/0/0/3b449e6e228fec843deb9a0873038ac6/128/ae06049fbb251cd5ccf6b423dda1cbbe/41022147-33.JPG", "caption": "" }, "displayorder": 33, "url": "//cdnparap30.paragonrels.com/ParagonImages/Property/P3/MAXEBRDI/41022147/34/0/0/784f590db6a0c6b8e46e6320180bd1f0/128/ae06049fbb251cd5ccf6b423dda1cbbe/41022147-34.JPG", "caption": "" }, "displayorder": 34, "url": "//cdnparap30.paragonrels.com/ParagonImages/Property/P3/MAXEBRDI/41022147/35/0/0/8a6fafa853796bc0c3c2b425bab27bd1/128/ae06049fbb251cd5ccf6b423dda1cbbe/41022147-35.JPG", "caption": "" }, "displayorder": 35, "url": "//cdnparap30.paragonrels.com/ParagonImages/Property/P3/MAXEBRDI/41022147/36/0/0/617999383578f13cce65c34013bbd859/128/ae06049fbb251cd5ccf6b423dda1cbbe/41022147-36.JPG", "caption": "" }, "displayorder": 36, "url": "//cdnparap30.paragonrels.com/ParagonImages/Property/P3/MAXEBRDI/41022147/37/0/0/c4311ce9f16985bfa9d7e10adfeeceed/128/ae06049fbb251cd5ccf6b423dda1cbbe/41022147-37.JPG", "caption": "" }, "displayorder": 37, "url": "//cdnparap30.paragonrels.com/ParagonImages/Property/P3/MAXEBRDI/41022147/38/0/0/55ea361af4686e804bf0cb076091d16a/128/ae06049fbb251cd5ccf6b423dda1cbbe/41022147-38.JPG", "caption": "" }, "displayorder": 38, "url": "//cdnparap30.paragonrels.com/ParagonImages/Property/P3/MAXEBRDI/41022147/39/0/0/3ad41af8832ff53d7ca883a979159510/128/ae06049fbb251cd5ccf6b423dda1cbbe/41022147-39.JPG", "caption": "" }, "displayorder": 39, "url": "//cdnparap30.paragonrels.com/ParagonImages/Property/P3/MAXEBRDI/41022147/40/0/0/8553d65c6afeceb93cbc819da405b1e5/128/ae06049fbb251cd5ccf6b423dda1cbbe/41022147-40.JPG", "caption": "" }, "displayorder": 40, "url": "//cdnparap30.paragonrels.com/ParagonImages/Property/P3/MAXEBRDI/41022147/41/0/0/aa54073d8d348e5d927d399d425dfe12/128/ae06049fbb251cd5ccf6b423dda1cbbe/41022147-41.JPG", "caption": "" }, "displayorder": 41, "url": "//cdnparap30.paragonrels.com/ParagonImages/Property/P3/MAXEBRDI/41022147/42/0/0/78c527ba8ab27ec24d03d3c824fe17f2/128/ae06049fbb251cd5ccf6b423dda1cbbe/41022147-42.JPG", "caption": "" }, "displayorder": 42, "url": "//cdnparap30.paragonrels.com/ParagonImages/Property/P3/MAXEBRDI/41022147/43/0/0/65c8458b16aef30a34ea86880a37bbf6/128/ae06049fbb251cd5ccf6b423dda1cbbe/41022147-43.JPG", "caption": "" }, "displayorder": 43, "url": "//cdnparap30.paragonrels.com/ParagonImages/Property/P3/MAXEBRDI/41022147/44/0/0/396728588f322cc993ea6093b613e50a/128/ae06049fbb251cd5ccf6b423dda1cbbe/41022147-44.JPG", "caption": "" }, "displayorder": 44, "url": "//cdnparap30.paragonrels.com/ParagonImages/Property/P3/MAXEBRDI/41022147/45/0/0/03f3125bc4973cbc5f53736a4775a7c6/128/ae06049fbb251cd5ccf6b423dda1cbbe/41022147-45.JPG", "caption": "" }, "displayorder": 45, "url": "//cdnparap30.paragonrels.com/ParagonImages/Property/P3/MAXEBRDI/41022147/46/0/0/75db20d0088930c8b6eecd9ed644b0f6/128/ae06049fbb251cd5ccf6b423dda1cbbe/41022147-46.JPG", "caption": "" }, "displayorder": 46, "url": "//cdnparap30.paragonrels.com/ParagonImages/Property/P3/MAXEBRDI/41022147/47/0/0/67076020268a2305c11413c5f22497fe/128/ae06049fbb251cd5ccf6b423dda1cbbe/41022147-47.JPG", "caption": "" }, "displayorder": 47, "url": "//cdnparap30.paragonrels.com/ParagonImages/Property/P3/MAXEBRDI/41022147/48/0/0/97e27e792afe2183260431cc15f72fb4/128/ae06049fbb251cd5ccf6b423dda1cbbe/41022147-48.JPG", "caption": "" }, "displayorder": 48, "url": "//cdnparap30.paragonrels.com/ParagonImages/Property/P3/MAXEBRDI/41022147/49/0/0/0b21303ec2f06300e44ffc2d8185a081/128/ae06049fbb251cd5ccf6b423dda1cbbe/41022147-49.JPG", "caption": "" } ], "agent": { "name": "Pei Chun Chang", "phone": "808-772-3069", "email": "christine.chang@redfin.com" }, "broker": { "name": "Redfin", "phone": "", "email": "" } }; ]]>
5152 Waggle
RICHMOND, CA 94806

Click here for map
Residential Home
$728,000
1,853 Sq Feet
3 Bedrooms
2 Bathrooms
1 Partial Bath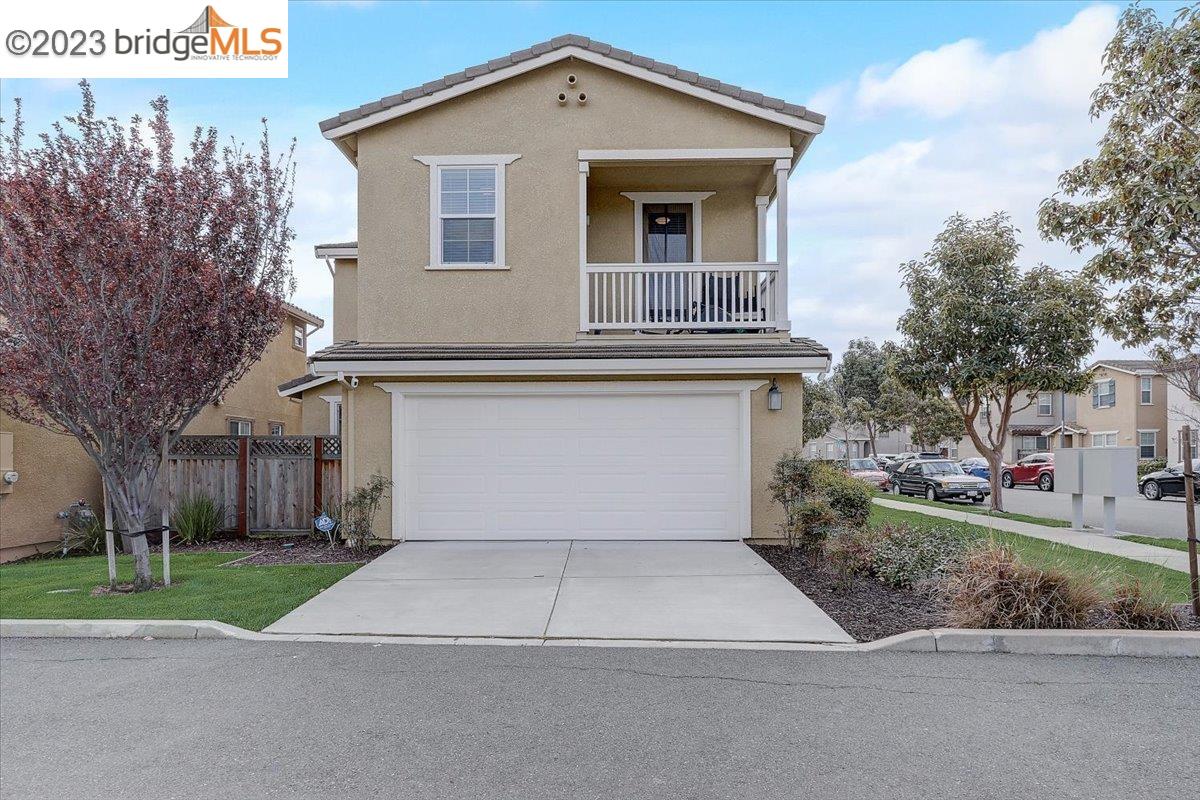 Details:
Lot Sq Feet:
4,842
Fireplaces:
1
HOA?
Yes
Bank Owned?
No
Status:
Sold
Remarks:
Extremely popular Parklands plan features large living and dining area with outdoor enclosed patio off of dining. Beautiful kitchen includes granite counters, s/s appliances w/ refrigerator plus a convenient island overlooking Large family room. Upstairs Primary with en-suite and two secondary bedrooms with 2nd full bath. Has two car attached garage. Side yard and patio and fully fenced. Off Richmond Parkway, Near San Pablo Bay in the Richmond Club area.
There are currently no open houses for this property. Please contact
Pei Chun Chang
to schedule an appointment.